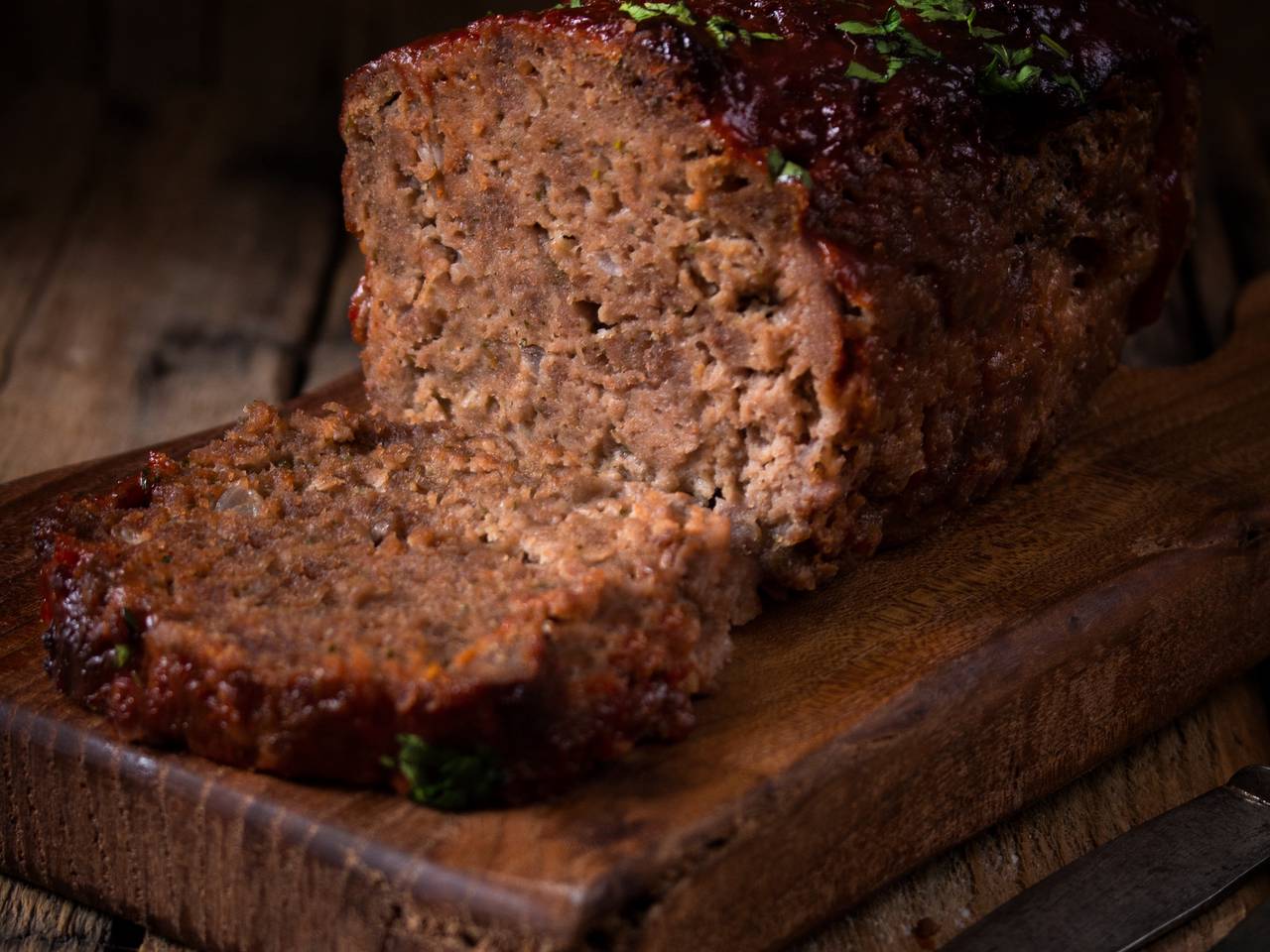 There are a lot of foods that are made with meat. You can make it with different flavors and different methods. If you are a fan of international food so you can try this delicious and perfect meatloaf.
Ingredients
750 gram
Minced meat without fat
Instructions:
1

Prepare the ingredients.
2

Add diced onion, dried parsley, salt, and pepper to the meat.
3

Add bread crumbs and knead well until smooth.
4

Then, add egg and milk to the mixture and knead well.
5

Place in a greased rectangular baking dish and form into a loaf or place in a greased loaf pan. Pour ketchup sauce over it and cover with aluminum foil. Bake at 350 degrees F for 45 minutes. Then remove the foil and place it in the oven for 30 minutes again.
6

Now, remove from the oven and garnish with parsley. Let it cool before slicing, if not, it will be fall apart.
Reviews (0)
Tips and tricks
You can serve it with tomato sauce or with types of sauces.
Background & History
Meatloaf is a traditional German dish. It`s a dish of ground meat that has been combined with other ingredients and formed into the shape of a loaf, then baked or smoked. You can serve it for dinner or lunch.
Nutrition Facts
(per serving)