Easy Meatballs Recipe with Tomato Sauce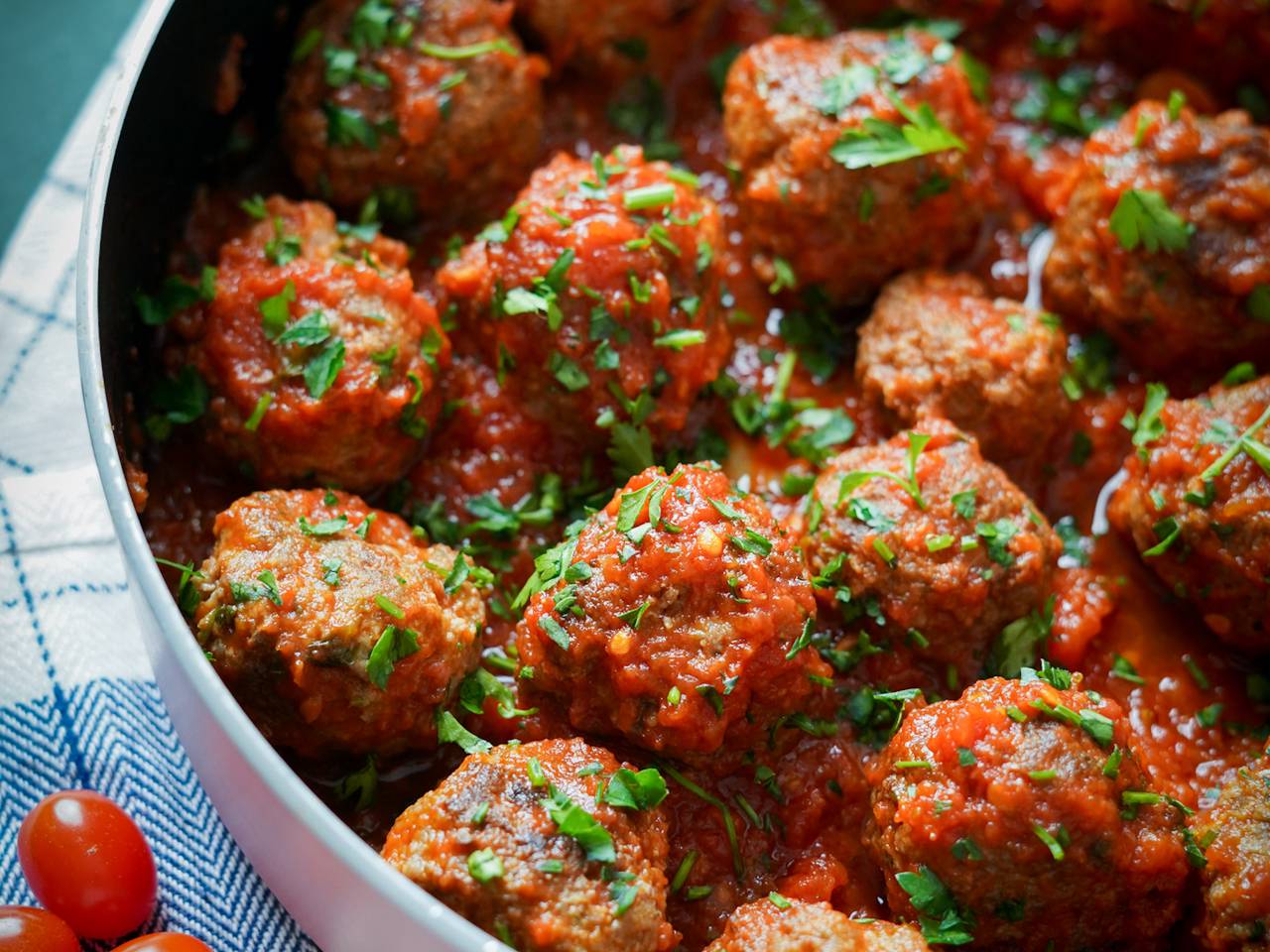 Easy homemade meatballs with tomato sauce are perfectly served with spaghetti, vegetables, and bread for an easy peasy midweek meal.
Ingredients
0.5 tablespoon
Minced garlic
0.25 teaspoon
Black pepper
Instructions:
1

Combine ground meat with eggs, bread crumbs, and finely chopped onions (better to chop them than coarse), with milk and finely minced parsley.
2

Mix well until the ingredients are evenly distributed.
3

With your hands, shape the meatballs into the size of walnuts.
4

Pour one or two spoons of oil onto the pan then let them fry.
5

When one side of the meatballs fried well, then it's time to flip. Now they are perfect even without the sauce to eat or you can pour the sauce which I put the recipe in here. This sauce makes them incredibly delicious.
6

If you added tomato sauce, let them be medium-heated for about 5-10 minutes. When it comes to decorating, minced parsley is the best choice.
Reviews (2)
Maria
This recipe looks so delicious! Homemade meatballs are the best!
Lorrie
Great tips for these recipes. Perfect for the holidays!
Tips and tricks
This is a foreign recipe for meatballs and it is different from our homemade stew meatballs.
For making it healthier I used just a little bit of oil but if you want to have perfectly round and beautiful meatballs, fry them in a high amount of oil.
Background & History
Meatballs have different types which all combined with ground beef and sometimes with other ingredients such as bread crumbs or rice. This is pure comfort food and the recipe is the best and easiest one!
Nutrition Facts
(per serving)