Classic Tomato Sauce Recipe for Pasta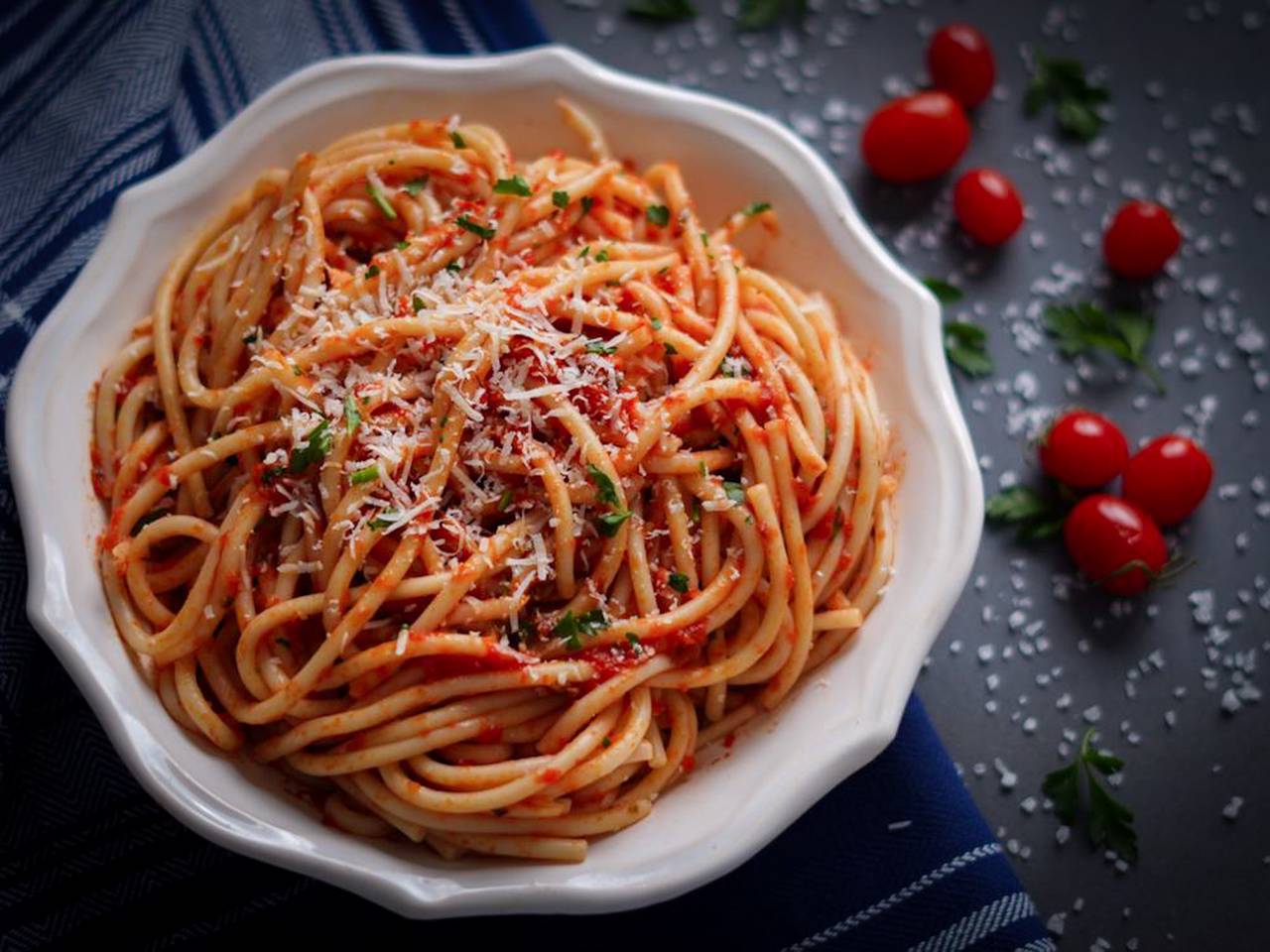 It's so easy to make homemade tomato sauce in different types. this caramelized tomato sauce is great with pasta, chicken, and more.
Ingredients
2 tablespoons chopped
basil
0.5 teaspoons
black pepper
Instructions:
1

Heat the olive oil in a saucepan over medium heat. Add chopped parsley and basil leaves, then add sliced garlic and cook for 20 second
2

add peeled tomato puree
3

add brown sugar and other flavors and stir well to combine.
4

Reduce heat to low. The sauce will thicken quickly( about 10 to 15 minutes should be sufficient.)
5

then add the sauce to the pasta and serve it
Reviews (1)
Sara
This is my go to tomato sauce base. I usually will add a few things like wine and pepper flakes but I never disappoints.
Tips and tricks
I 'v sliced ​​the garlic, so it does not taste too much. If you crush or chop finely, more flavor of garlic will be tasted.
Note not to fry garlic, basil, and parsley too much. As soon as their aroma rises, add tomato puree.
The sauce thickens as it cooks. if you want it thinner, you should turn off the heat soon. The longer you cook the sauce, the thicker it gets
Background & History
This sauce is very similar to the marinara I taught earlier, but adding sliced garlic gives a different flavor to this recipe.
Nutrition Facts
(per serving)