Pizza Recipes List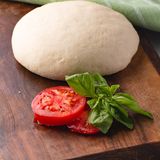 Easy and quick Italian pizza dough
Ingredients: Water, Yeast, Flour, Olive oil
The hard part about making homemade pizza is always the dough, which is time consuming. With this recipe, you can have one of the fastest ...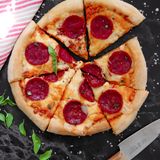 The most delicious homemade pepperoni pizza
Ingredients: Pizza dough, Italian tomato sauce, Pepperoni slices, Grated mozzarella
Pepperoni pizza with several features can be a great pizza. First, its ingredients such as pepperoni and cheese should be perfect. Next use the delicious ...