Easy and quick Italian pizza dough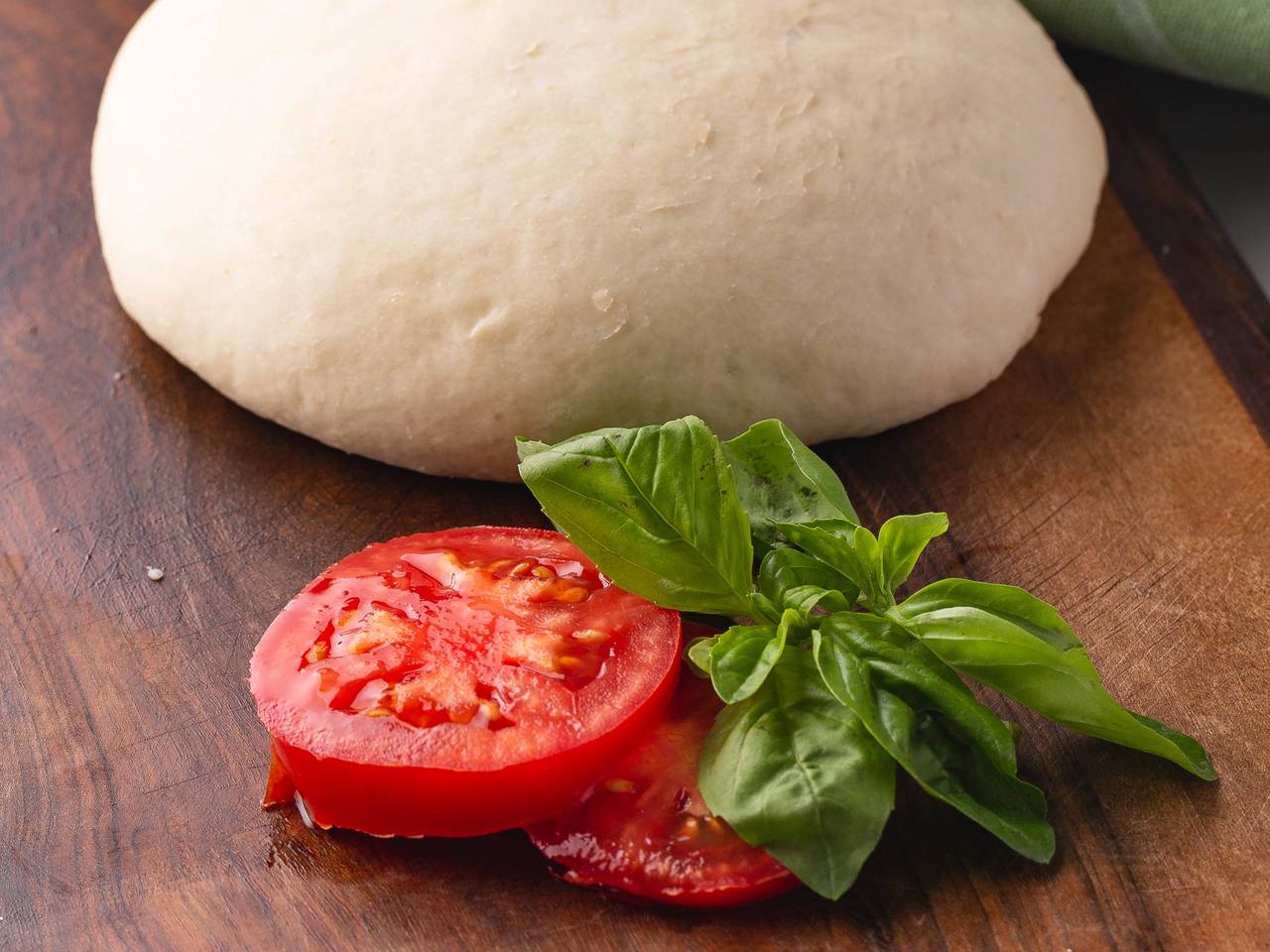 The hard part about making homemade pizza is always the dough, which is time-consuming. With this recipe, you can have one of the fastest and most delicious homemade dough.
Instructions:
1

Mix 3.4 glasses of lukewarm water (ambient temperature) with 1 teaspoon of dry yeast and 1 teaspoon of sugar and cover the dish. Allow it to puff for 10 minutes and it will look like the picture above.
2

Add flour and salt to the mixture and after it is completely mixed, add 3 tablespoons of oil.
3

Take the dough out of the bowl and knead it on a surface for 10 minutes.
4

Cover the dough and leave it in a warm, dark place for 1 to 1.5 hours to rest and puff.
5

After 1-1.5 hours, the dough is doubled and you can flatten it.
6

This dough is suitable for 2 pizzas with a diameter of approximately 20 cm. You can arrange the pizza ingredients and put them in the oven to cook.
Reviews (0)
Tips and tricks
If the dry yeast has expired, it will not react and the dough will not form properly
The dough is sticky when you are kneading it. Use flour to remove stickiness.
Stop kneading the dough when the dough no longer sticks to your hands.
Background & History
It is said that the first pizza that was baked consisted of a loaf of bread with ingredients on it. This means that pizza bread is the key that is also very effective in the quality of the pizza.
Nutrition Facts
(per serving)