Best Homemade Margherita Pizza Recipe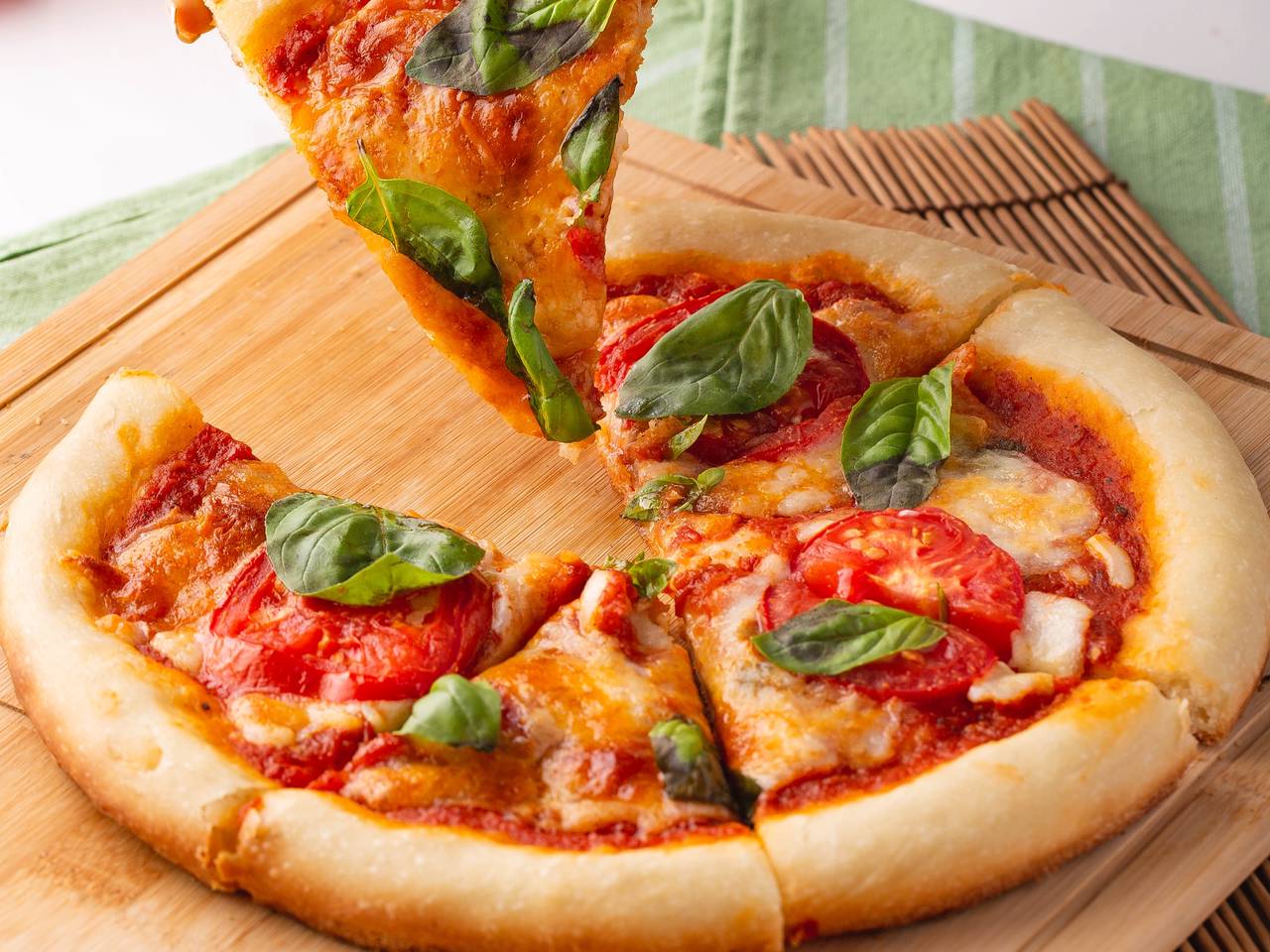 If you are a fan of pizza, so you must know Margherita pizza. A light pizza that, with all its simplicity, tastes more memorable and more delicious than other pizzas if it is made correctly.
Ingredients
1 cup
Freshly mashed or canned tomatoes
100 grams
Mozzarella cheese
Instructions:
1

You can see the pizza dough and tomato sauce recipe in the link to the ingredients section
2

Open the pizza dough from the middle and by hand until it reaches the edge of the dish. Hold the edge of the dough slightly and do not flatten it.
3

Spread Margherita sauce over the dough. Do not sauce the edges.
4

Pour as much cheese as you like over the dough.
5

Put the sliced ​​tomatoes on the cheese. Preheat the oven to 392 Fahrenheit and place the pizza in the oven until the edges of the pizza are puffed and the cheese is golden. It will take about 30 minutes.
6

Finally, pour the fresh basil over the pizza and enjoy.
Reviews (0)
Tips and tricks
The complete recipe of dough and sauce is linked in the ingredients section.
Put fresh basil on the pizza at the last minute before serving because it may burn due to the heat of the pizza.
Background & History
There is a story that an Italian chef planned for Italian Day to cook something similar to the Italian flag, which eventually reached this pizza. Margherita pizza with three colors white, green, and red. This creativity led to the discovery of this delicious pizza.
Nutrition Facts
(per serving)