The most delicious homemade pepperoni pizza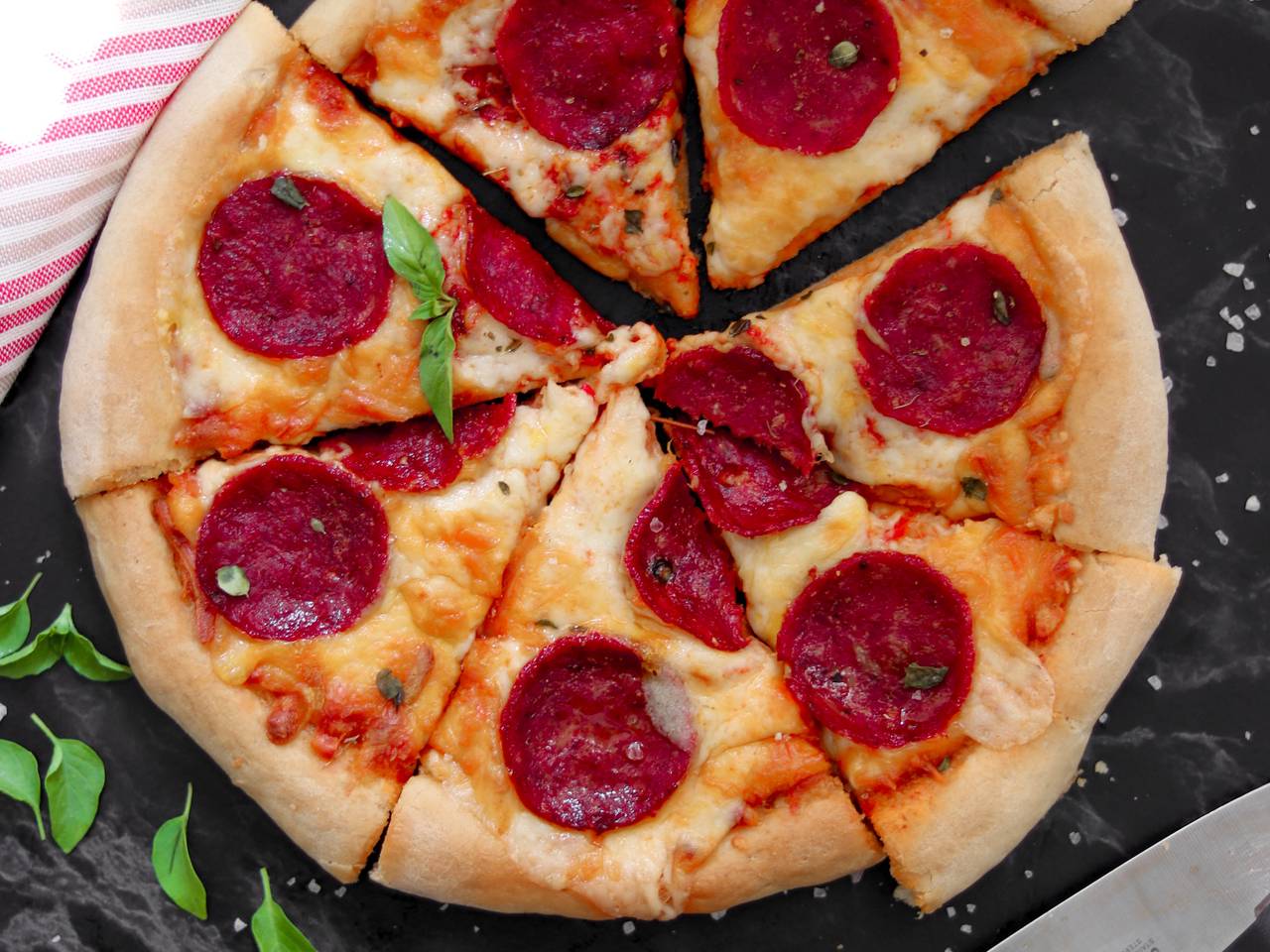 Pepperoni pizza with several features can be a great pizza. First, its ingredients such as pepperoni and cheese should be perfect. Next, use the delicious homemade sauce and dough that you prepared yourself. With these promises, you will make one of the most delicious pepperonis.
Ingredients
100 gram
Pepperoni slices
Instructions:
1

Spread the pizza dough well on a special tray so that the margins are slightly larger in diameter. Follow the tips for spreading the dough that I said in the pizza dough recipe correctly.
2

Rub the tomato sauce on the dough and add as much red pepper as you like.
3

Spread the mozzarella on the surface of the dough, except on the margin, so that it completely covers the dough.
4

Pick the pepperonis on the cheese. The more pepperoni, the tastier your pizza is.
5

Put in the oven for 30 minutes and that's it. Delicious and elastic pepperonis are ready. After baking, I poured some dried thyme leaves on the pizza for beauty and a good aroma. Chopped basil is also very pleasant.
Reviews (0)
Tips and tricks
You can see the pizza dough and Italian tomato sauce in the previous articles.
The peppers on the pizza may dry a little when baked in the oven. If you do not like this, you have two solutions. You can first put the dough and cheese in the oven to cook and put the pepperonis on the pizza for the last ten minutes. Or instead of putting the pepperonis on the pizza cheese, you can put the peppers on the dough first and then add the cheese.
Background & History
If we want to choose two or three types of pizza as the most popular, the pepperoni pizza, this Italian-American pizza is definitely one of the first. For me, is the first pizza and since I learned to make homemade dough and sauce myself, I prefer not to buy.
Nutrition Facts
(per serving)