Moist and Tender Turkey Meatloaf Recipe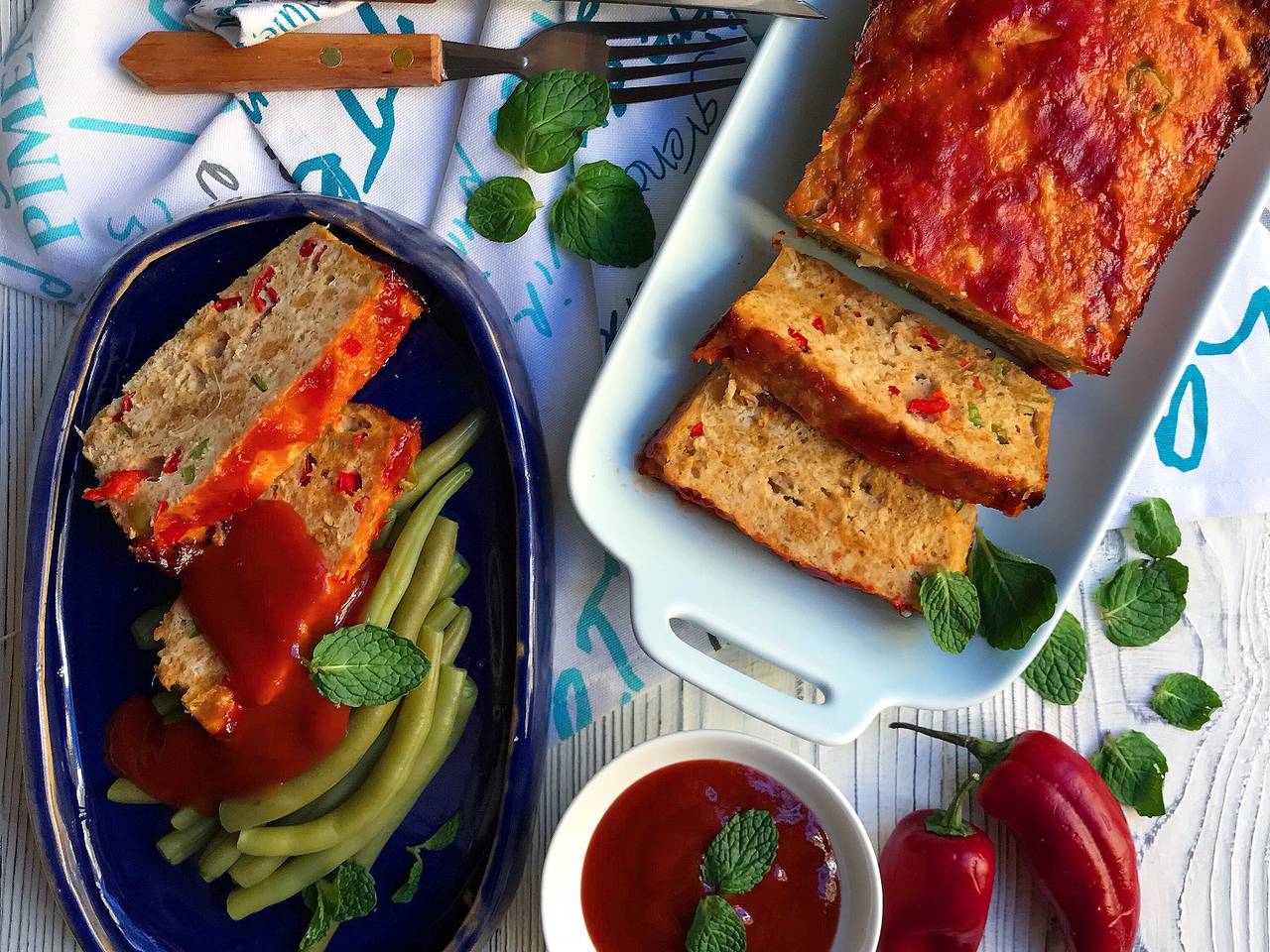 I really LOVE all kind of meatloaf, they are delicious, easy to make and they always will make a double meals for me, first for dinner and second sandwiches for tomorrow lunch. here I'm gonna share a moist and tender turkey meatloaf with you full of bell pepper flavor. I hope you enjoy.
Ingredients
0.3 cup
finely chopped red bell pepper
0.3 cup
Peppers, raw, green, sweet
0.5 tbsp
Worcestershire sauce
0.2 tsp
Spices, black, pepper
Instructions:
1

Preheat the oven to 350 F then place the bread crumbs in a bowl, pour in the milk, stir to combine. Set aside. After 2 to 3 minutes the breadcrumbs will absorb the milk and become soggy.
2

Chop or grate the onion in a large bowl.
3

Add all ingredients except bread crumbs mixture and ketchup into the bowl.
4

Place the soggy bread crumb mixture into the bowl too.
5

Now mix them well until combine.
6

Place the mixture in a lightly greased loaf pan.
7

Pour the ketchup over the turkey meatloaf. Place the loaf pan in preheated oven and bake the meatloaf for about 45 minutes.
8

Now your delicious meat loaf is ready to enjoy.
Reviews (0)
Nutrition Facts
(per serving)