Easy Honey Garlic Chicken Recipe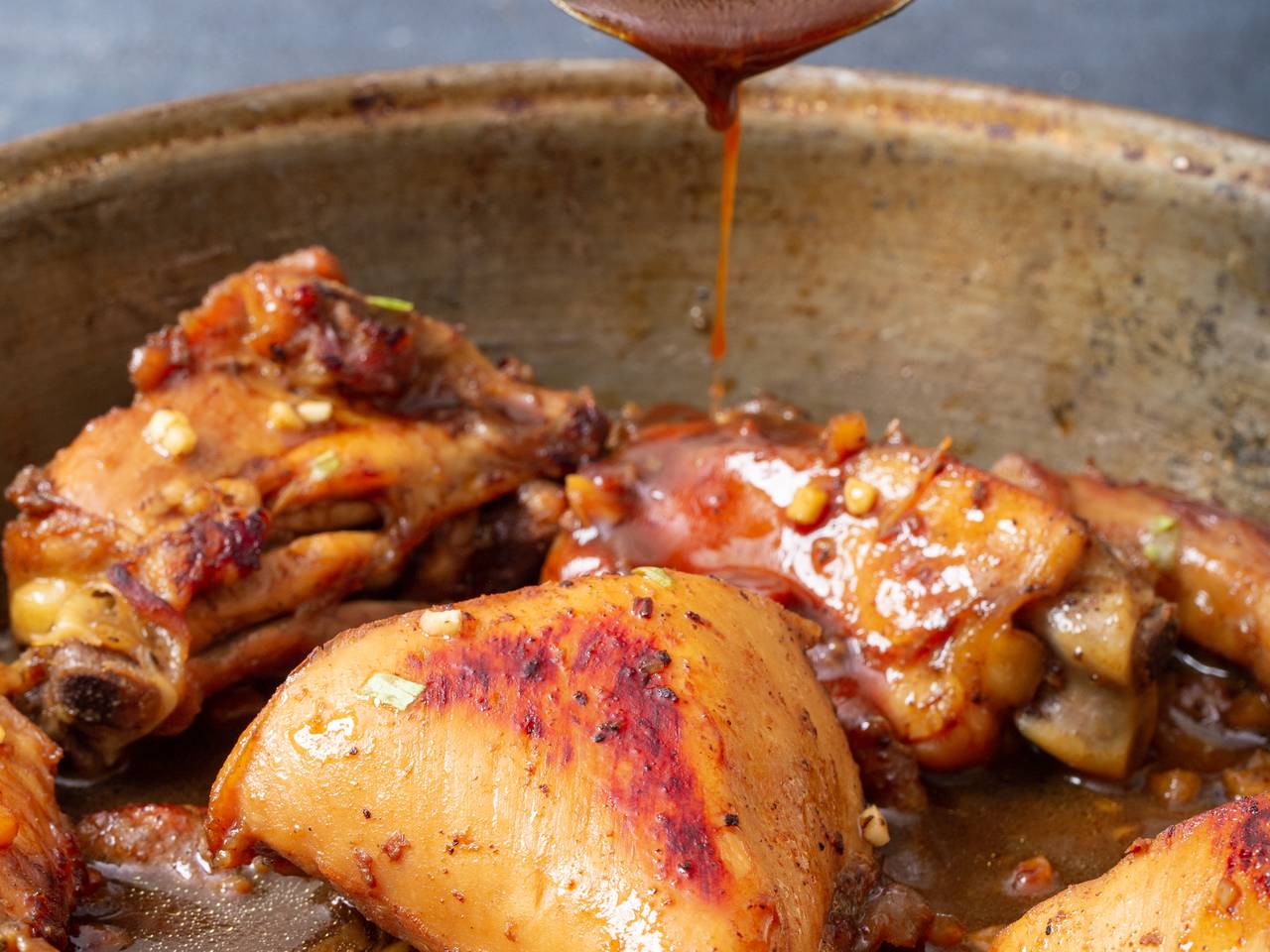 Simple and sticky chicken with garlic sauce and honey, which is very easy to make, a special sauce that is made of 5 wonderful and addictive ingredients, and by eating it, you want to use this sauce with any food. it will be very quickly and easily with thighs. Or chicken breast, your favorite new family dinner.
Ingredients
500 gram(4 slices)
chicken
0 gram(about 1 Tbs)
vinegar
Instructions:
1

First, prepare your chicken pieces and cut them into medium pieces.
2

Marinate the chicken with salt, pepper, and garlic powder and let it rest in the dish.
3

The chicken sauce is one of the main features of this dish. Prepare the sauce ingredients and set aside until the chicken is cooked
4

Heat the frying pan and put the chicken pieces in the frying pan until golden and completely cooked. If you are using chicken with bones, after frying both sides of the chicken, low the flame and put the frying pan lid, let the chicken cook more while flipping the chicken over every five minutes.
5

When the chicken is well cooked, put the chicken on top of the skin (if you use skinned chicken) and add the chopped garlic and fry until the aroma is smelled for about 30 seconds.
6

Add honey, water, vinegar, and soy sauce and set the heat to medium, and let the sauce cook better until slightly thickened (about 3-4 minutes).
7

You can garnish it with parsley and enjoy the meal with vegetables, rice, or pasta.
Reviews (0)
Tips and tricks
If you use chicken breast pieces, cut them horizontally and halve them. Fry each side of the breast fillets, depending on the thickness, for about 6 minutes.
To cook the chicken in the oven, set the oven temperature to 200 degrees Celsius and first fry each side of the chicken for 3 minutes and then put it in the oven for 20-25 minutes. To prepare the sauce, you can continue according to the steps mentioned above.
Background & History
The sauce of this food is not only delicious, but it is extremely satisfying to see the bubbles that form when it is sautéd, and it turns into a sweet and salty syrup with garlic flavor. This sauce is very popular in Canada and is very similar to opium sauce, which is a Chinese base sauce.
Nutrition Facts
(per serving)