Easy Chicken Chow Mein Recipe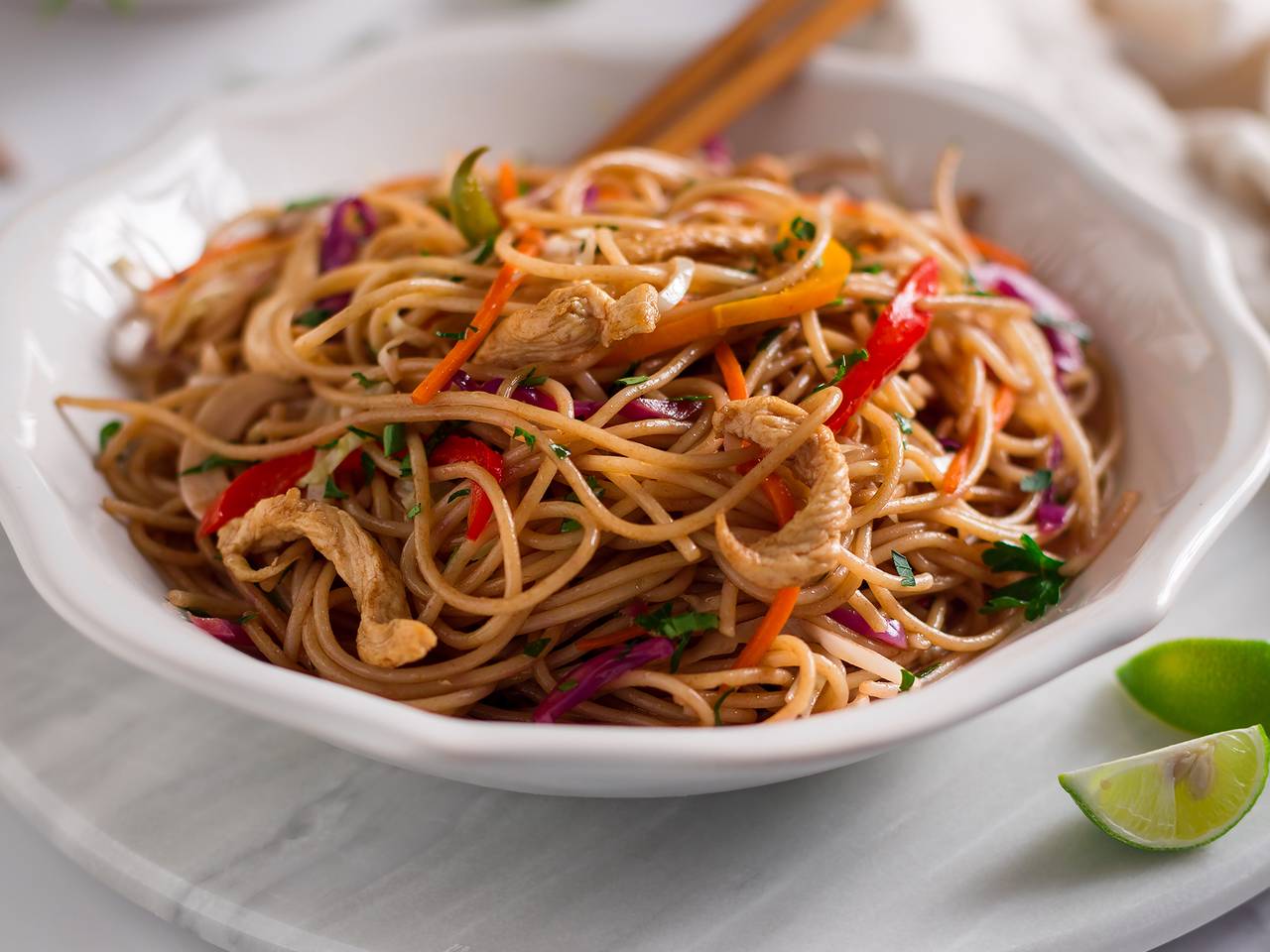 If you are looking for a healthy meal that is full of nutrition and is made in half an hour I recommend chicken chow mein. The name means fried noodle that is served with vegetables and chicken.
Ingredients
1 cup
Chopped Red cabbage
1 tablespoon
Fresh lemon juice
1.5 tablespoon
oyster sauce
Instructions:
1

Chop the vegetables into long and thin pieces. Put the noodles in boiling water and take them out and drain them before they have totally cooked.
2

Mix soy sauce, oyster sauce, cornstarch, sugar, salt, and lemon juice. Add one tablespoon of this sauce to your chicken and let it marinate for 10 minutes.
3

Fry the grated garlic in one tablespoon of olive oil on high heat for 10 seconds. Be careful not to burn it.
4

Add the marinated chicken and fry it on high heat for a few minutes. Then put them aside.
5

Heat two tablespoons of oil in a pan. Fry the chopped vegetables in the hot oil. You should do this on high heat and shouldn't let the vegetables change their color. Fry them for about two minutes.
6

Now add the chicken and the noodles to the vegetables and mix them well. Add the rest of the sauce to your pan and fry them on high heat.
7

Take the chicken chow mein off the heat and serve it immediately.
Reviews (0)
Tips and tricks
You can use shrimps instead of chicken or you can make this recipe without any chicken and shrimps and only use vegetables.
All these steps should be done quickly and on high heat.
Background & History
Chow mein is a Chinese dish that means "fried noodle" and is really healthy. Chinese usually serve this meal with vegetables and chicken or shrimps.
Nutrition Facts
(per serving)