Easy Flavorful Chicken Fajitas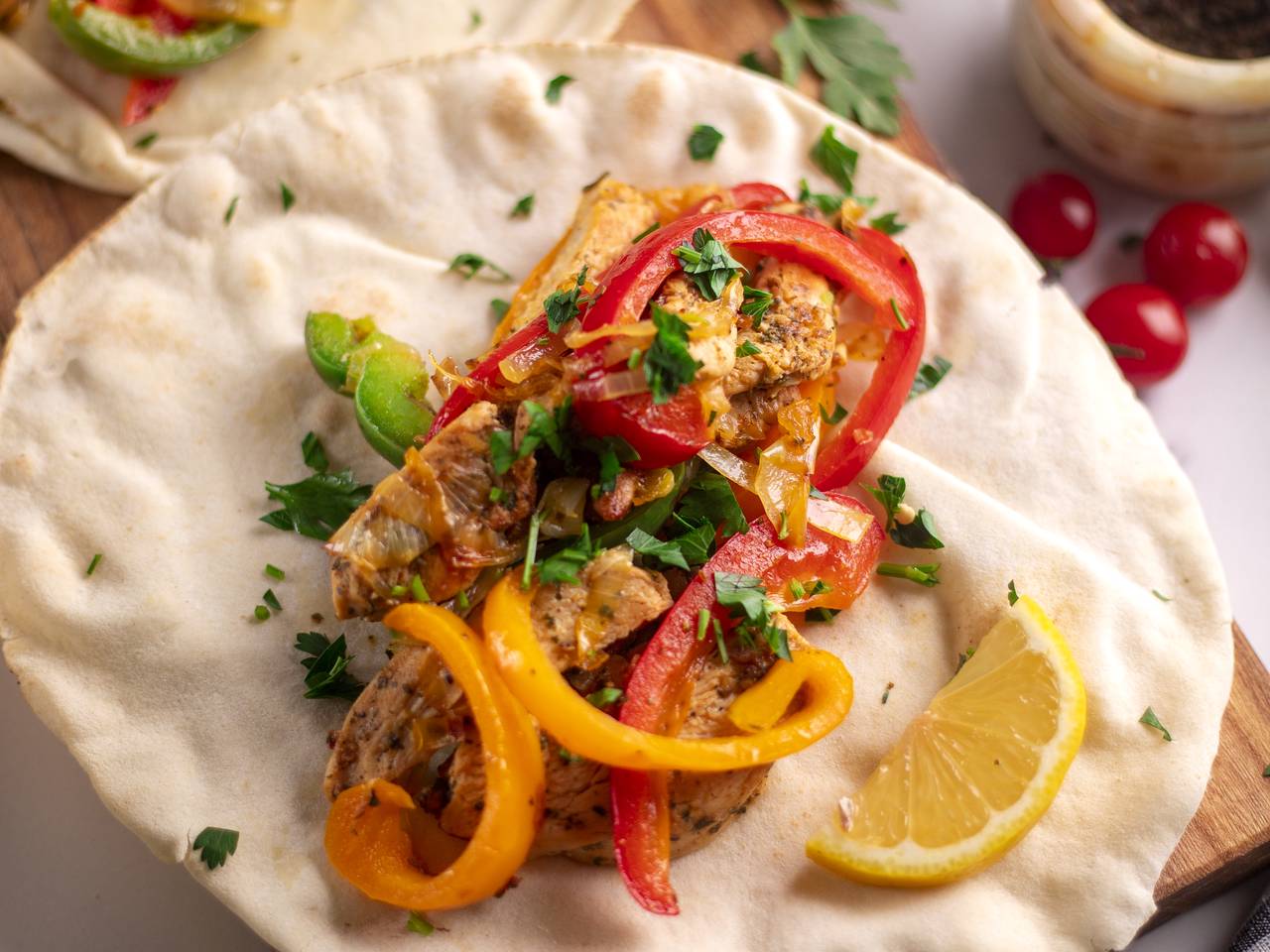 The Mexican Chicken Fajitas is the best choice to make your day have an easy and flavorful weeknight meal. And honestly, what is better than an easy and incredibly delicious chicken Fajitas.
Ingredients
0.5 small
Green bell pepper
0.5 small
Red bell pepper
0.5 small
Yellow bell pepper
1 teaspoon
Ground oregano
0.5 tablespoon
Ground cumin
1 teaspoon
Chili pepper powder
Instructions:
1

First, cut the breasts like strips, crush garlic and combine them with spices.
2

Saute chicken breasts with olive oil in a pan.
3

Now, cut the onions into strips way and sear them for about 5 minutes till soft.
4

Cut bell peppers like strips and add onion, then sear it for about 15 minutes.
5

At this level, add the seared chicken to the bell pepper with salt, lemon-lime, and pepper. Sear for 5 minutes.
6

This incredible Fajita is ready and you can serve it with every bread you like.
Reviews (0)
Tips and tricks
Just a reminder that the vegetables don't have to sear completely. Just sear it a little bit can do the magic.
Background & History
I assure you when you make it for the first time, you're gonna drown with the spices and flavor of the ingredients. Besides, the colorful appearance of this magical food, makes it unique. Try this incredibly easy recipe and enjoy your meal.
Nutrition Facts
(per serving)