Best Spaghetti and Meatballs Recipe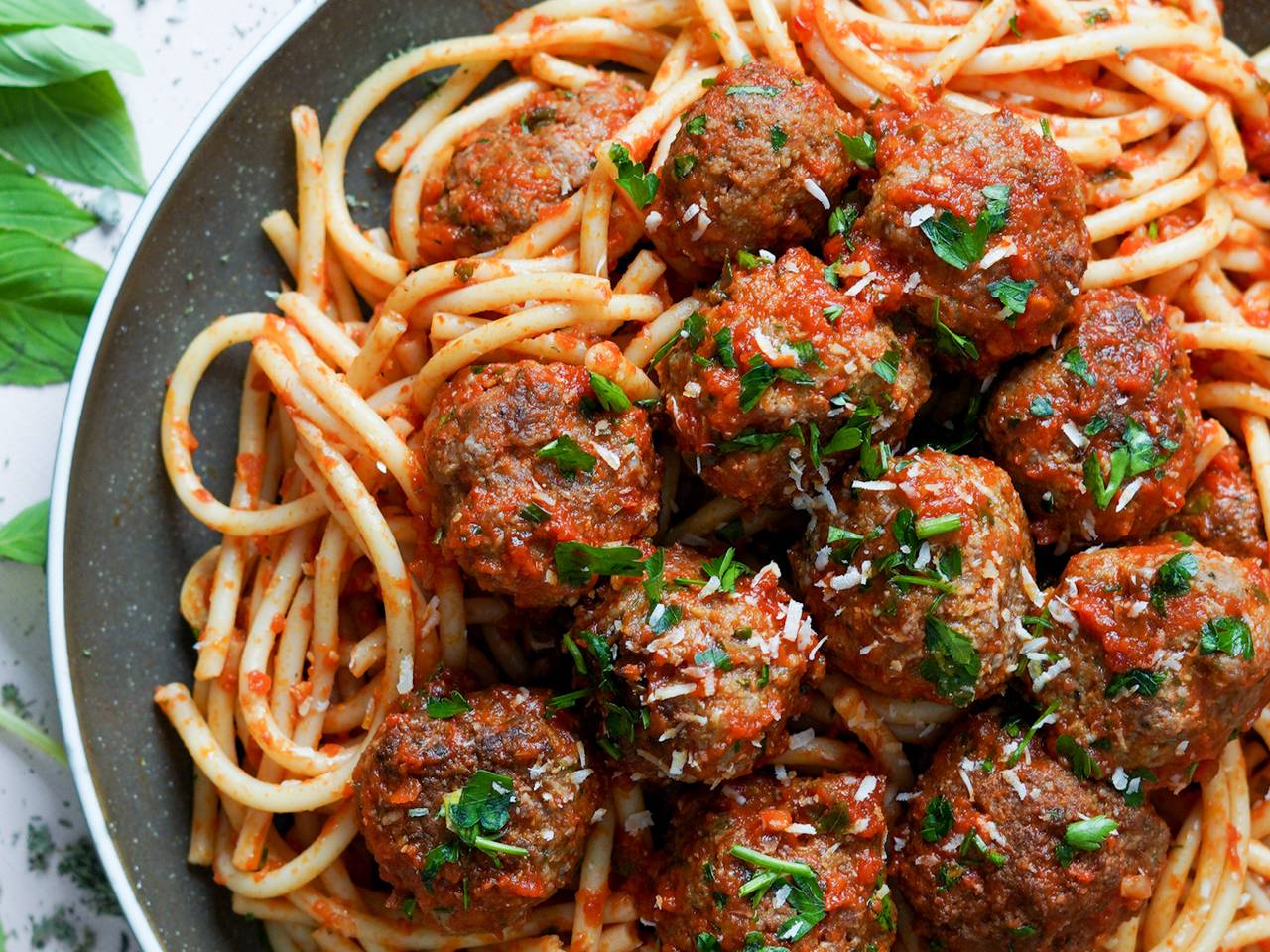 The combination of tomato sauce and pasta is fascinating. Imagine, the flavor of tomato sauce with garlic and the smell of basil which is surrounded by smooth and delicious meatballs. Now, this mixture lacks one thing to be heavenly; it is better than a great spaghetti.
Instructions:
1

Fill a large pot with cold water full and bring to a boil. Then add salt and spaghetti at medium heat for about 10 minutes.
2

After two minutes, the pasts will become soft. Now it's time to drain it in a colander.
3

Follow the recipe I wrote earlier and prepare the meatballs for combining with the spaghetti.
4

You can put spaghetti on a plate and add meatballs above them, or you can combine all of the ingredients, mix and then serve them on a plate.
Reviews (0)
Tips and tricks
Pay attention! If the spaghetti remains in boiling water for too long, it will get soggy and doughy.
You can simmer spaghetti-like regular pasta if you like. After, mix it with meatballs and sauce, put them in the pot again, with a half cup of water, and let them simmer on medium heat for about 20 minutes.
Background & History
I've made so many different kinds of pasta with a variety of sauces. But this spaghetti with meatballs is a fantastic meal that you want to make again and again after cooking it for the first time. There is no need to tell you how beautiful and appetizing it looks. It's even great for sharing it with your special guests. 😉
Nutrition Facts
(per serving)