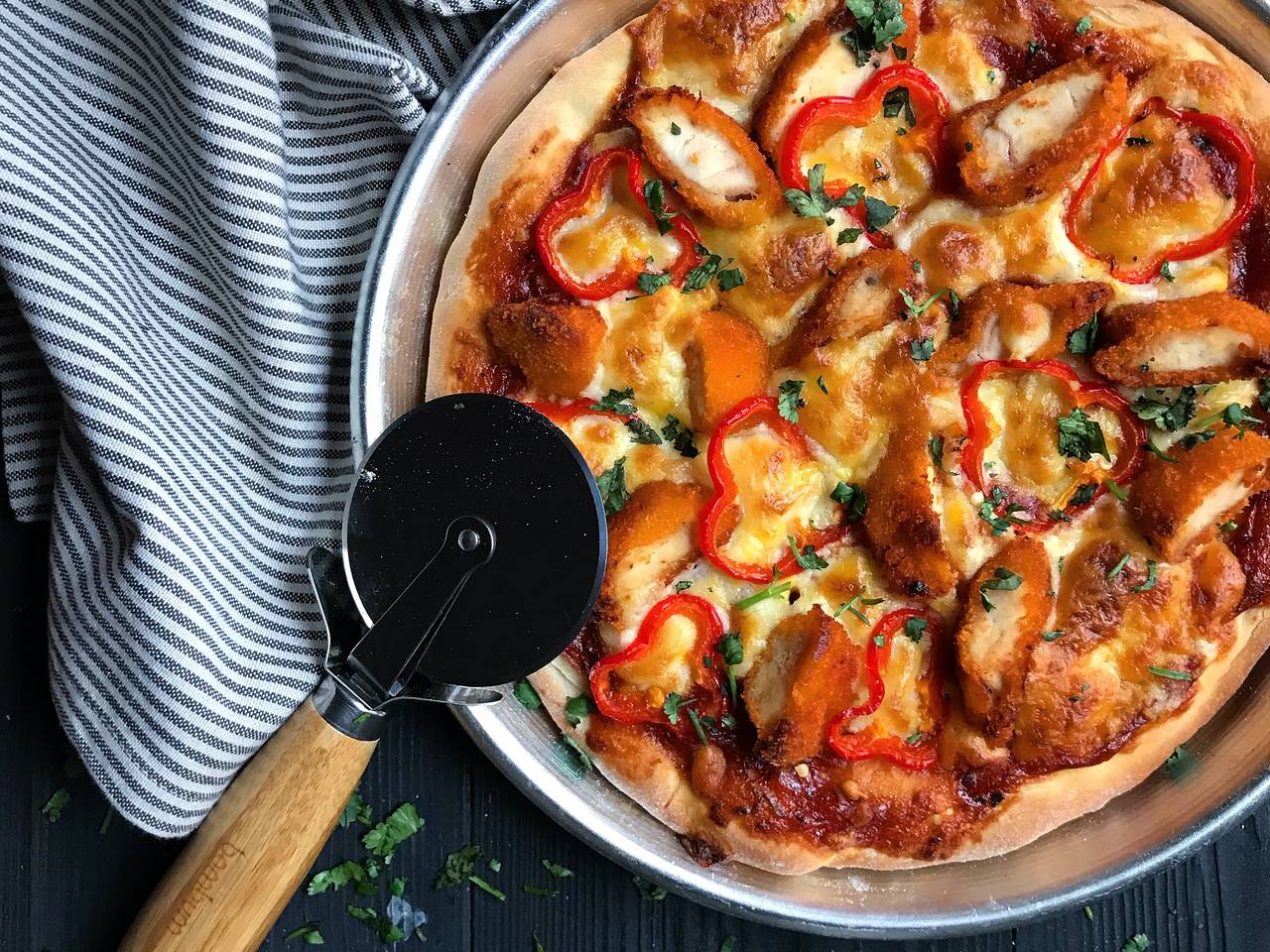 o you love pizza, What about fried chicken? Who doesn't. Now think about a fried chicken pizza!! It is awesome no? Follow the recipe and make this delicious pizza and enjoy.
Ingredients
250 gram
mozzarella cheese
Instructions:
1

Press the pizza dough into a greased pizza pan.
2

Spread the pizza sauce over the crust.
3

Top the crust with chopped fried chicken and mozzarella cheese.
4

Add chopped red bell pepper and more mozzarella cheese.
5

Bake the pizza in preheated oven at 400 F for 20 to 30 minutes or until crust is lightly browned. Now your delicious pizza is ready to enjoy.
Reviews (1)
Safa
This was a fun new take on pizza night.
Nutrition Facts
(per serving)