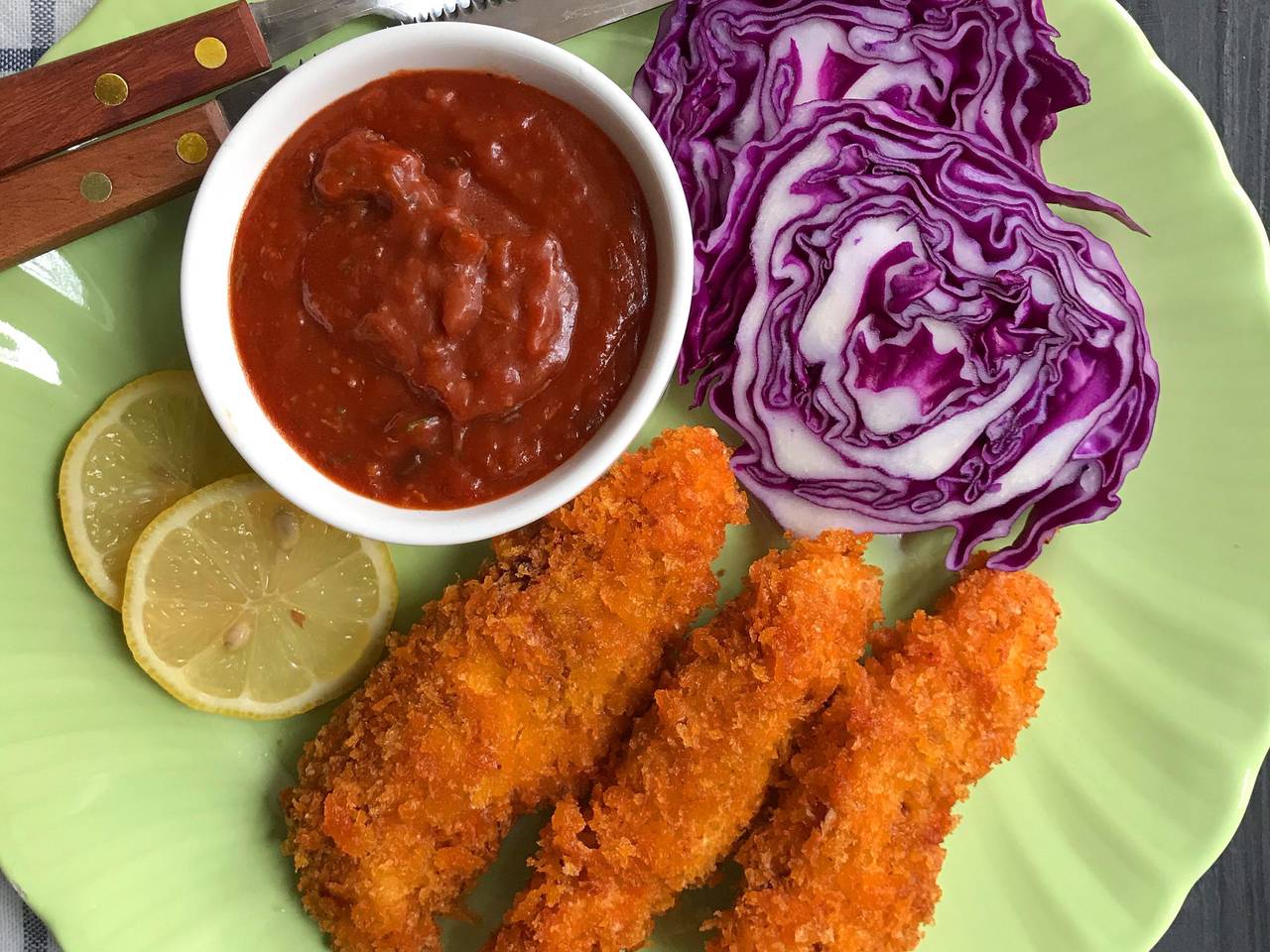 I've been obsessed with fried chicken since making my crispy chicken fillets recipe. I've had tried chicken fillet from restaurants before, but to be honest, my homemade fried chicken fillets are more delicious, they are so easy to make and also this recipe needs just a few ingredient.
Ingredients
1 cup
bread crumbs or Panko
Instructions:
1

Season the chicken fillets with salt, red pepper and paprika evenly.
2

Put the chicken fillets in the flour and coat them with flour one by one.
3

Crack the eggs in a bowl and add some salt then beat well. Dip the flour coated chicken in beaten egg.
4

Transfer the chicken to bread crumbs or panko and coat them with bread crumbs too.
5

Heat the frying oil in a small pot. Place the chicken fillets in the pot.
6

Fry the chicken over low heat until they cook on the inside and get golden on the outside for about 10 minutes.
7

Remove the chicken from the pot and drain them on a paper towel.
8

Now your delicious and crispy fried chicken fillets are ready to enjoy.
Reviews (0)
Nutrition Facts
(per serving)