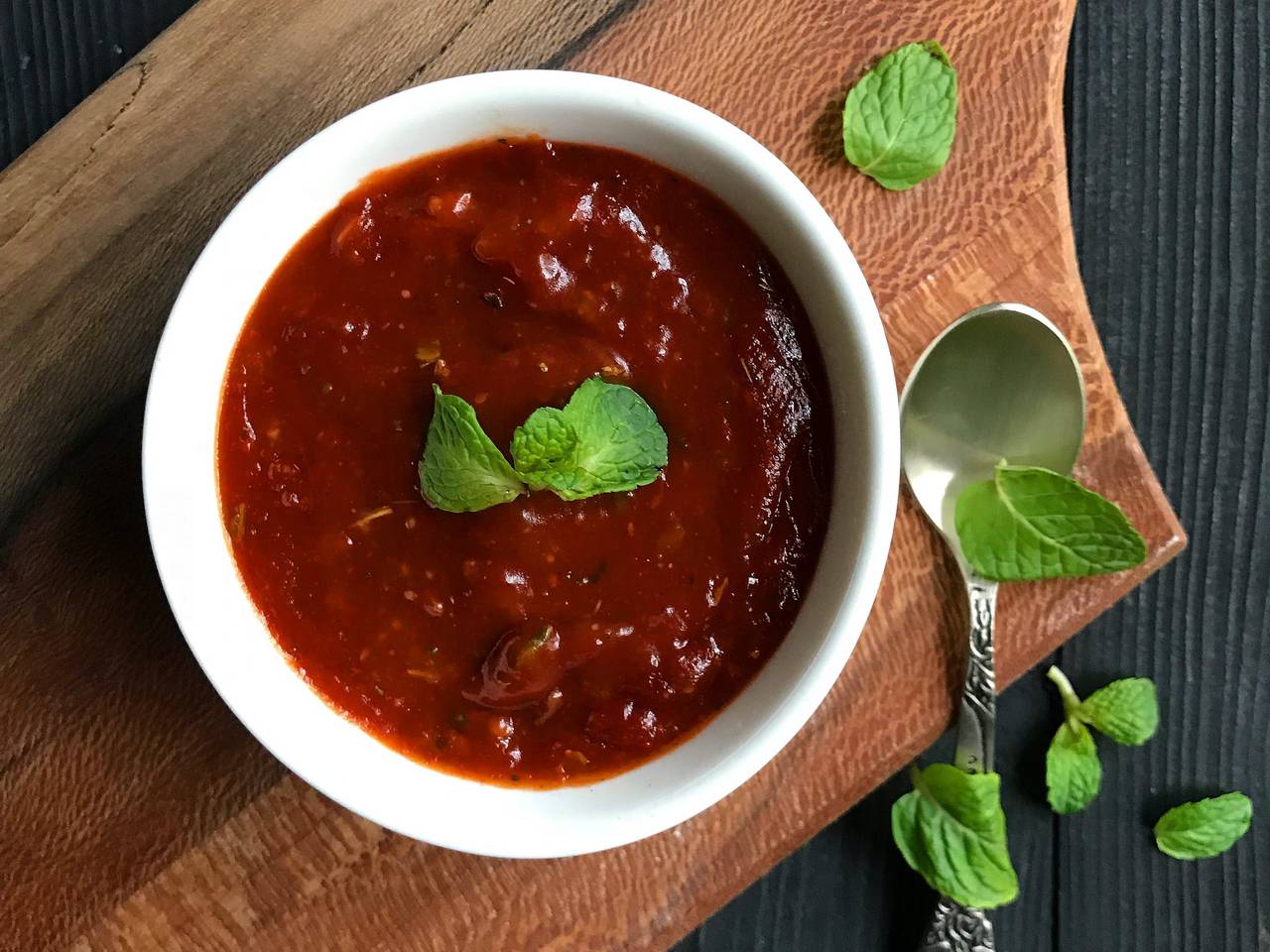 One of the most important ingredients to have a delicious pizza is its sauce, don't you think so? Here I'm gonna share a quick and tasty pizza sauce with you that's ready in a blink of an eye, make it and enjoy.
Instructions:
1

Place the butter in a saucepan over medium heat and add the sugar too. stir until the butter is melted.
2

Pour in the ketchup and stir to combine.
3

Add all the spices.
4

Stir and cook the sauce about 3 to 4 minutes.
5

That's it, your awesome sauce is ready to enjoy.
Reviews (0)
Nutrition Facts
(per serving)