Keshmesh Polo ba Morgh – Raisin Rice with Chicken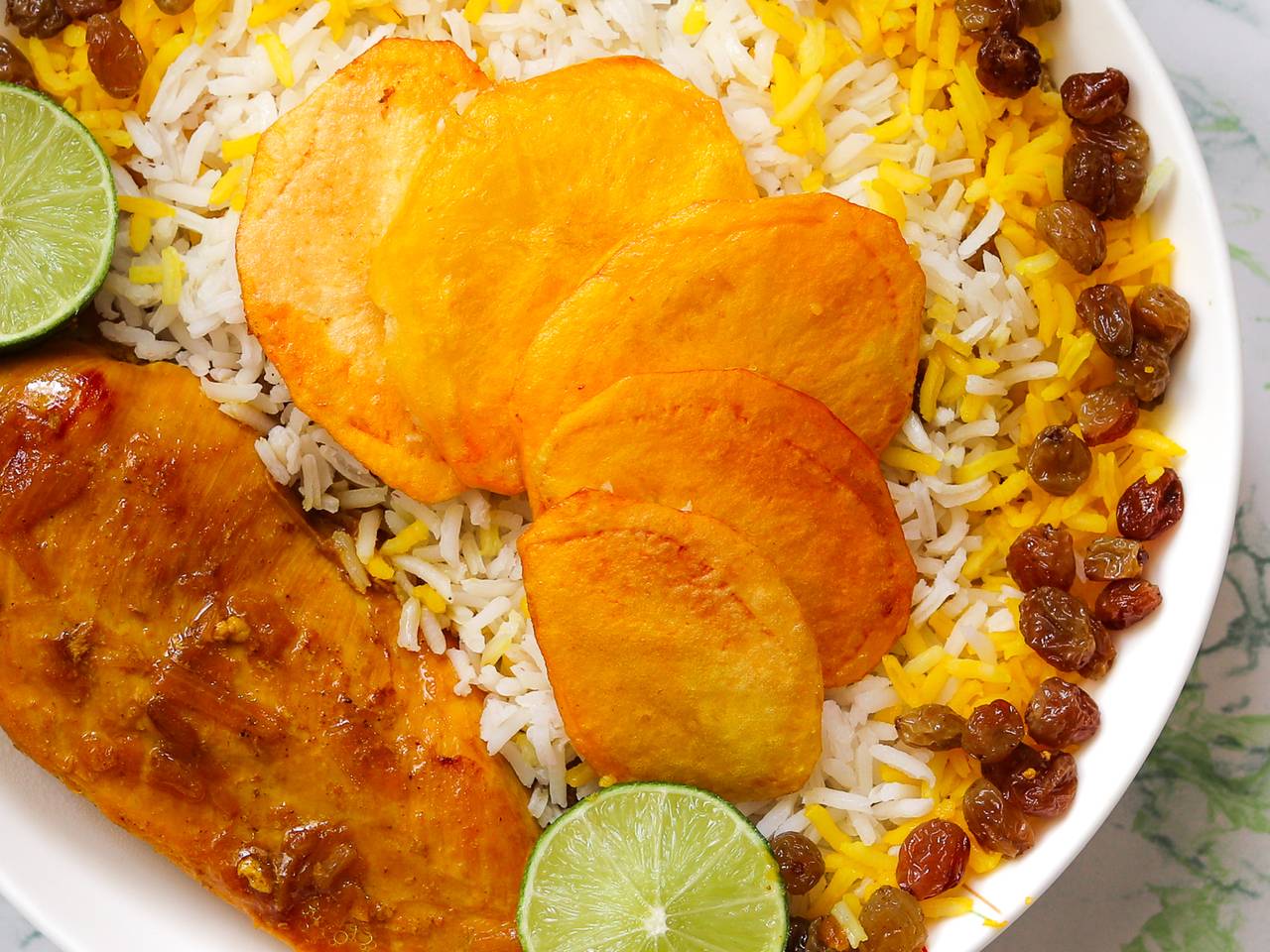 If you are a fan of sweet foods, this delicious raisin rice (Keshmesh Polo) will definitely place in your favorite list because it is both very tasty and quick to prepare. Chicken accompanies this dish and as I mentioned before it is easy to cook; even if you are not professional in cooking the result will be perfect. So lets cook it and don't waste our time.
Ingredients
2 cup
long grain white rice (non-cooked)
1 piece
boneless chicken breast
Instructions:
1

Soak the raisins in water for one hour or two to wet and slightly soft.
2

Drain the rice, put it into a pot with some oil on the bottom of it and let it to cook in low heat for about 30 minutes.
3

Chop the chicken breast into pieces, sauté them with 1 tablespoon of fried onion, salt, pepper and turmeric until their color changes.
4

Add some water to the chickens and let them to cook. There is no need to add too much water, because not only are they into pieces, but also we should have some thick sauce at the end.
5

Until chickens cook, we can prepare raisins. Drain them put them into a pan, add some butter, brewed saffron, and let butter to melt in medium heat.
6

Add the residue of the sauté onion and stir them. Turn it off it is ready.
7

Add the rest of brewed saffron to the cooked chickens.
8

Our food is ready. You can garnish the rice with your mixed chicken and put the sauce in its side.
Reviews (0)
Nutrition Facts
(per serving)