Walnut and Raisin Cookies Recipe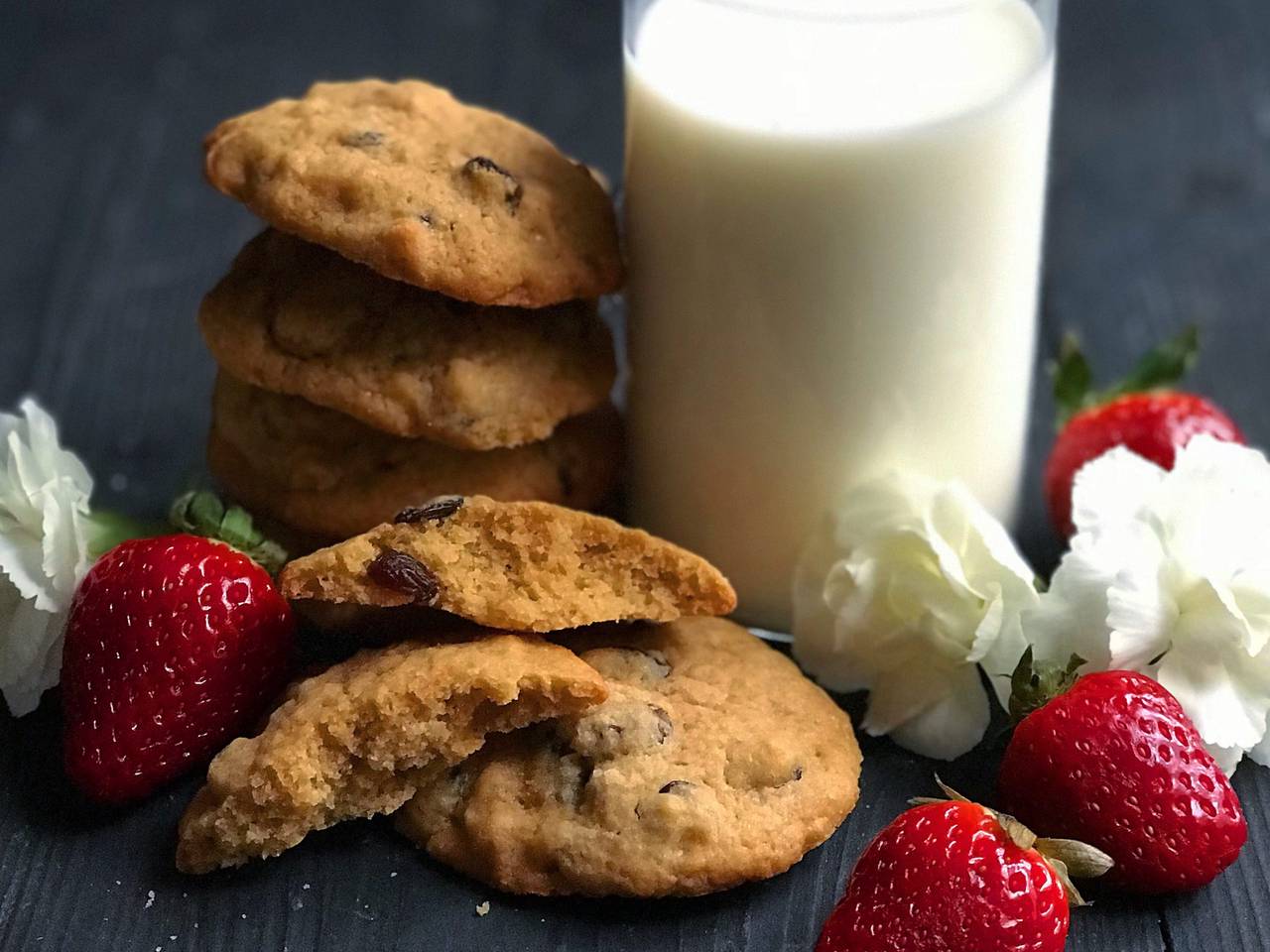 These crispy walnut and raisin cookies will shock you with their perfect taste, the combination of sweet raisins and crunchy walnuts are amazing and I'm sure your gonna LOVE them so don't waste time and bake them as soon as you can.
Ingredients
1.5 cups
Nuts, english, walnuts
Instructions:
1

Preheat the oven to 350 F. In a large bowl beat the room temperature butter, white and brown sugar with an electric beater for 2 to 3 minutes until smooth and creamy.
2

Beat in the eggs one at a time then stir in vanilla extract until well incorporated.
3

In a small bowl dissolve the baking soda in hot water then pour the mixture into the batter, beat until combine.
4

Add the flour and salt then stir to combine.
5

Fill a plastic bag with walnuts then gently beat them with a rolling pin until the walnuts are crashed into smaller pieces.
6

Add the raisins and crashed walnuts into the batter.
7

Stir to combine evenly.
8

Spoon the batter and place them at least 2 inches apart on a parchment paper.
9

Bake the cookies 8 to 10 minutes or until the cookies are beginning to turn brown on the edges.
10

Now your delicious walnut and raisin cookies are ready to enjoy.
Reviews (5)
It always tricks me with these recipes. It says 10 minutes prep time. It took me that long to find the beaters!!!
Jeannette
I used baking soda that's what i put in my cookies
Hercilia
I used baking soda as stated on the recepie and they came out well. They are very good!
Suzanne
I made mine gluten free and dairy free. Added extra 1/2 cup gf flour, 1/2 tsp xanthum gum, swapped the butter for margarine, did the 1 tsp baking soda and 1 1/2 tsp baking powder and came out great
Nutrition Facts
(per serving)