How to Make Piaz Dagh – Iranian Fried Onions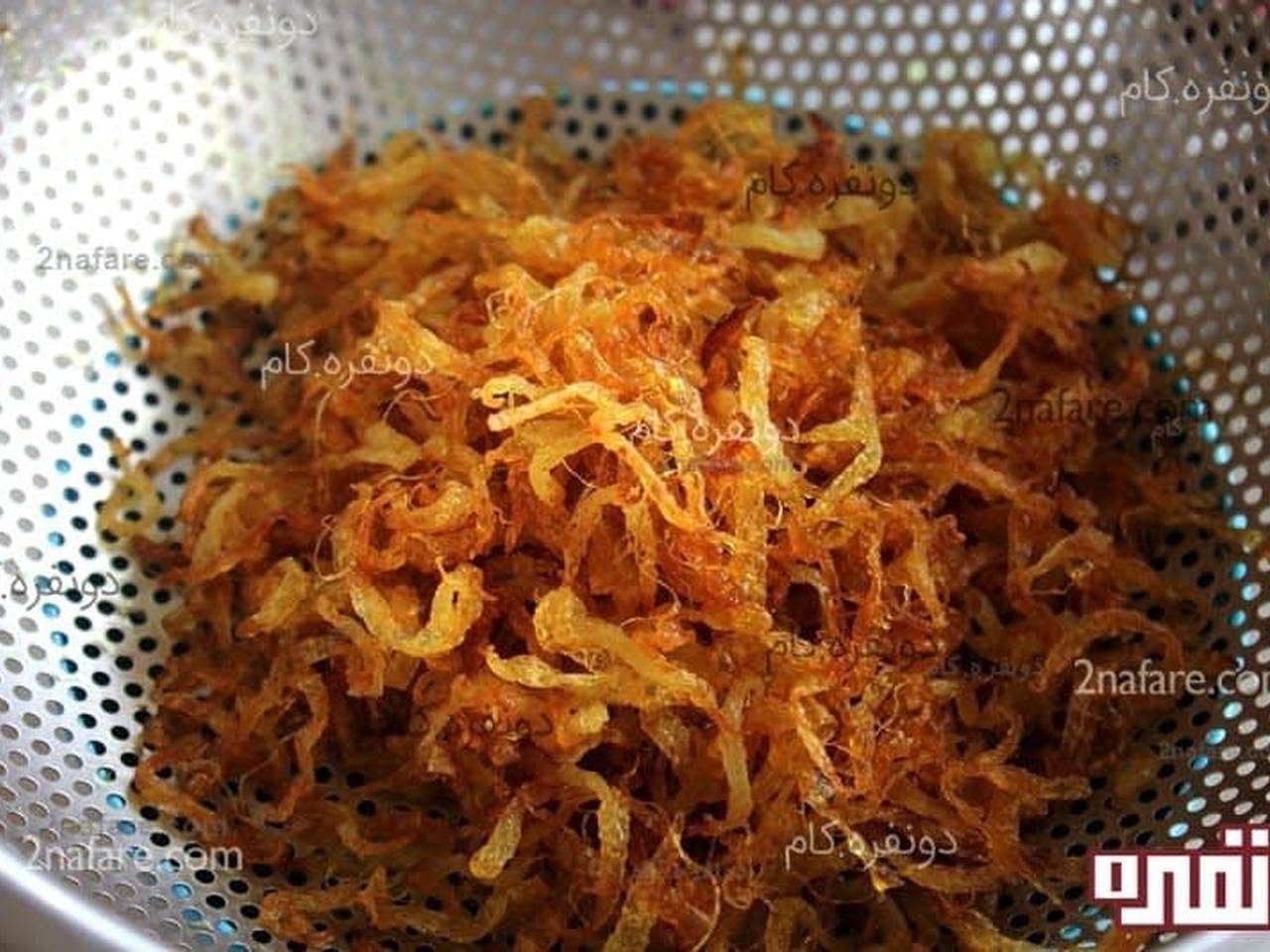 Many people are accustomed to frying onions a lot and use their pre-fried onions whenever they need hot onions in their food. This method of fried onions, which I will explain to you, I heard last year in one of the cooking programs, which when I tried it, I thought it was ideal, and I would like to tell you this method of preparing of frying onions here. Of course, I usually use fresh onions for my food and I do not need a lot of fried onions, but experience has shown me that sometimes when you are in hurry and you want to prepare your food very fast and you do not have enough time to chop and fry onions, these reserves can help us a lot.
Instructions:
1

Chop the onions patiently.
2

Bring some water to boil in a saucepan and add some salt.
3

Put the onions in it and give it a few minutes.
4

Drain the onions as soon as they are clear and slightly darker in color (about four to five minutes is enough).
5

Pour oil in a frying pan containing onions and wait until the oil is completely hot. Put the onions in hot oil and add a little turmeric and fry on medium heat (so that you can hear sizzle).
6

Turn off the gas as soon as they turn golden. Because the onion is fried a little with hot oil and its color becomes darker. Then pour in the drain to return the oil.
7

When you pour it in the drain, stir a little so that the onions under it do not become loose. You can easily have very shaped onion, which can be great for decorating all kinds of soups and dishes.
Reviews (0)
Nutrition Facts
(per serving)