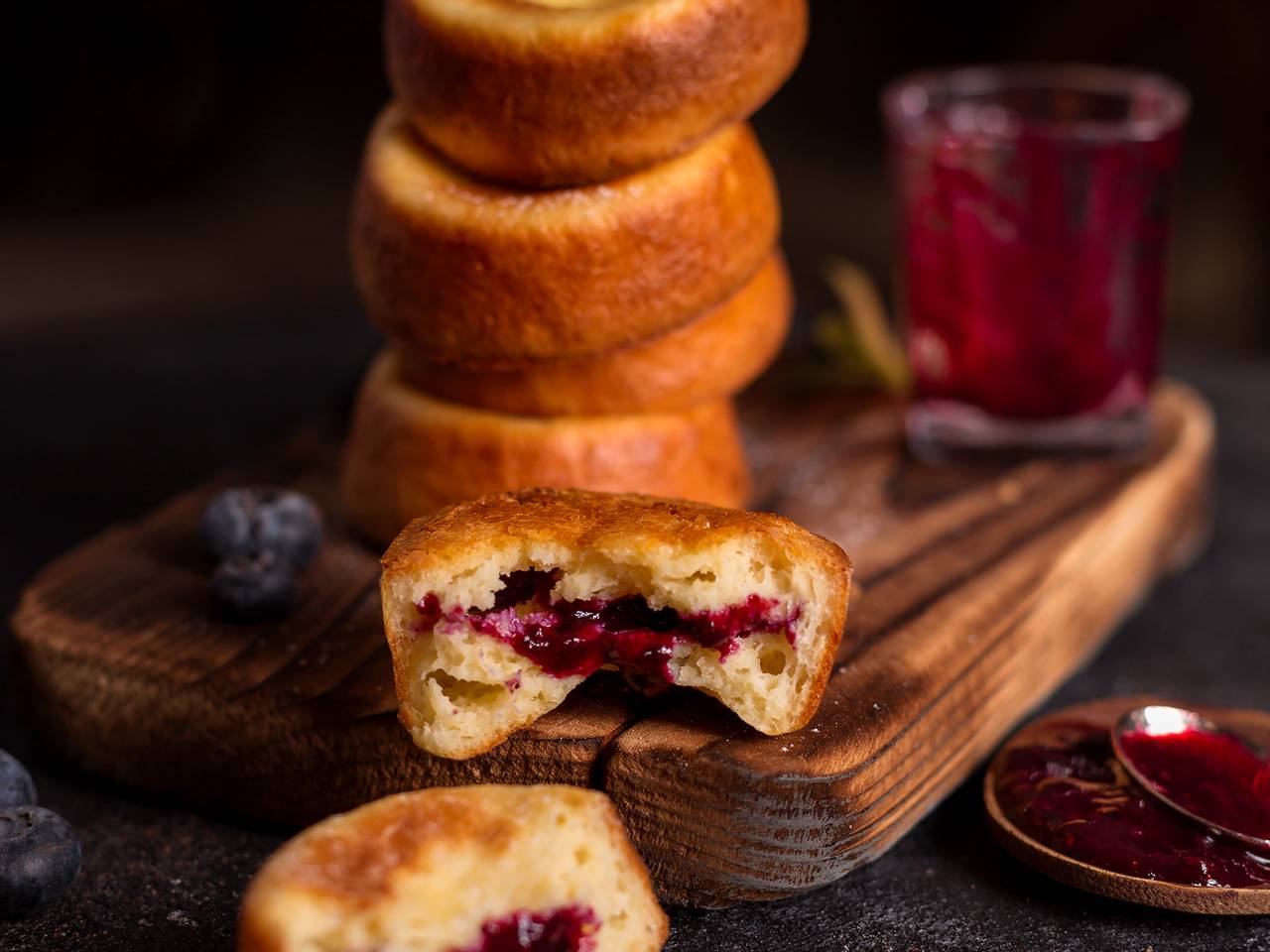 This popover recipe gives you the best popovers that are light, buttery, and fabulous. It is easy and and quick to make with commonly available ingredients.
Ingredients
2 tablespoons
Melted butter
Instructions:
1

Preheat the oven to 425 degrees F.
2

Whisk the salt and eggs just to mix.
3

Then add milk and stir.
4

Add melted butter and stir.
5

Add the flour and whisk until smooth. The batter will be thin.
6

No necessary to overmix. Stir until thickened.
7

Popover pans are different from regular muffin tins in a couple ways. This recipe makes enough batter to fill a standard 12-slot muffin tin. The popovers will be smaller and possibly more dense, but certainly still good. But you can have the original shape popovers with popover pan. Don`t forget to grease the baking pan.
8

Place them in the Preheated oven. Bake for 40 minutes, according to your oven heat, until they're tall, and are a golden brown.
9

You can serve it with jam, melted chocolate, and cheese. With hallow interior and golden brown top is the best roll. It will be crispy and fluffy by using popover pan.
Reviews (0)
Tips and tricks
Heat the oven to 390 degrees F, If you use electric oven.
Don`t forget to grease the baking pan.
It`s interior will be hallow if you use popover pan.
If you use a mixer, cover the batter with cellophane and allow it to rest at room temperature for an hour.
Be careful to not overmix the mixture.
Background & History
Popovers may be served either as a sweet, topped with fruit and whipped cream; or, butter and jam for breakfast; or, with afternoon tea; or, with meats at lunch and dinner. It depends on your taste. Now invite yourself to eat this simple and delicious dessert.
Nutrition Facts
(per serving)