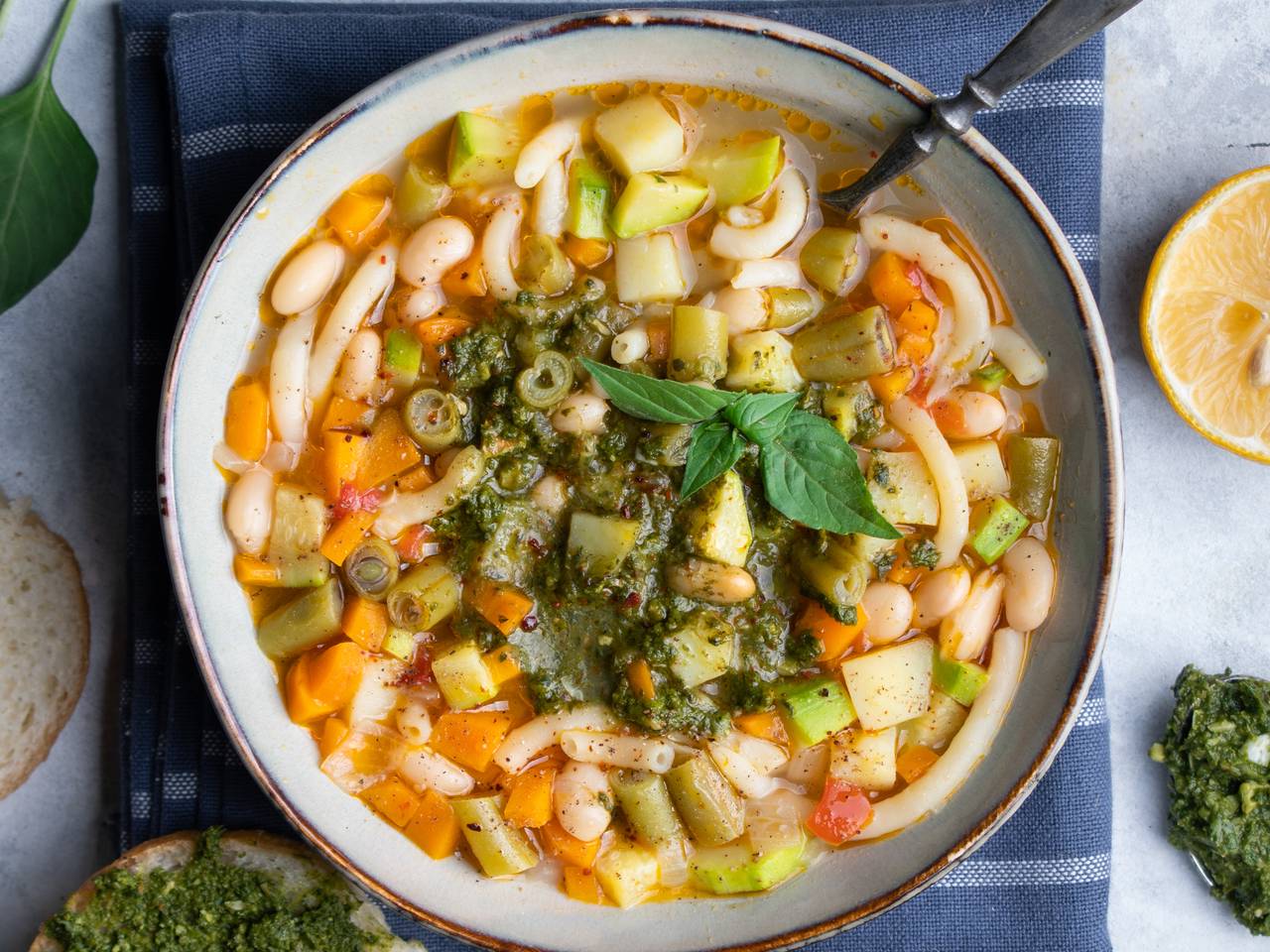 This vegetable and bean soup with pesto sauce is an amazing recipe with the basil scent. Today I teach you how to make this delicious soup.
Ingredients
0.5 cup
cooked white beans
0.5 cups
chopped tomatoes
Instructions:
1

Chop the vegetables. Half-cook the beans if you don't use canned ones. Prepare the pesto sauce from the recipe linked in the ingredients list.
2

Fry the chopped onions in olive oil in a pot until they become golden. Mash the garlic and add them to the onions. Now add the carrots and chopped green beans.
3

After you fry the carrots and green beans you can cook the washed and chopped potatoes, tomatoes, and zucchini in the pot.
4

After frying and cooking the vegetables you need to add the pasta with a cup of water to the pot.
5

Add the white beans, salt, and pepper to the boiling soup. Lower the heat until it is cooked perfectly and the pasta and vegetables are softened.
6

Our diet vegetable soup is ready. Serve this soup with some pesto sauce and enjoy!
Reviews (0)
Background & History
I use the combination of white beans, green beans, carrots, zucchini, and some pasta to make this diet recipe that makes me full enough and I can also enjoy the taste of the pesto sauce.
Nutrition Facts
(per serving)