Buttery Garlic Bread with Parmesan Cheese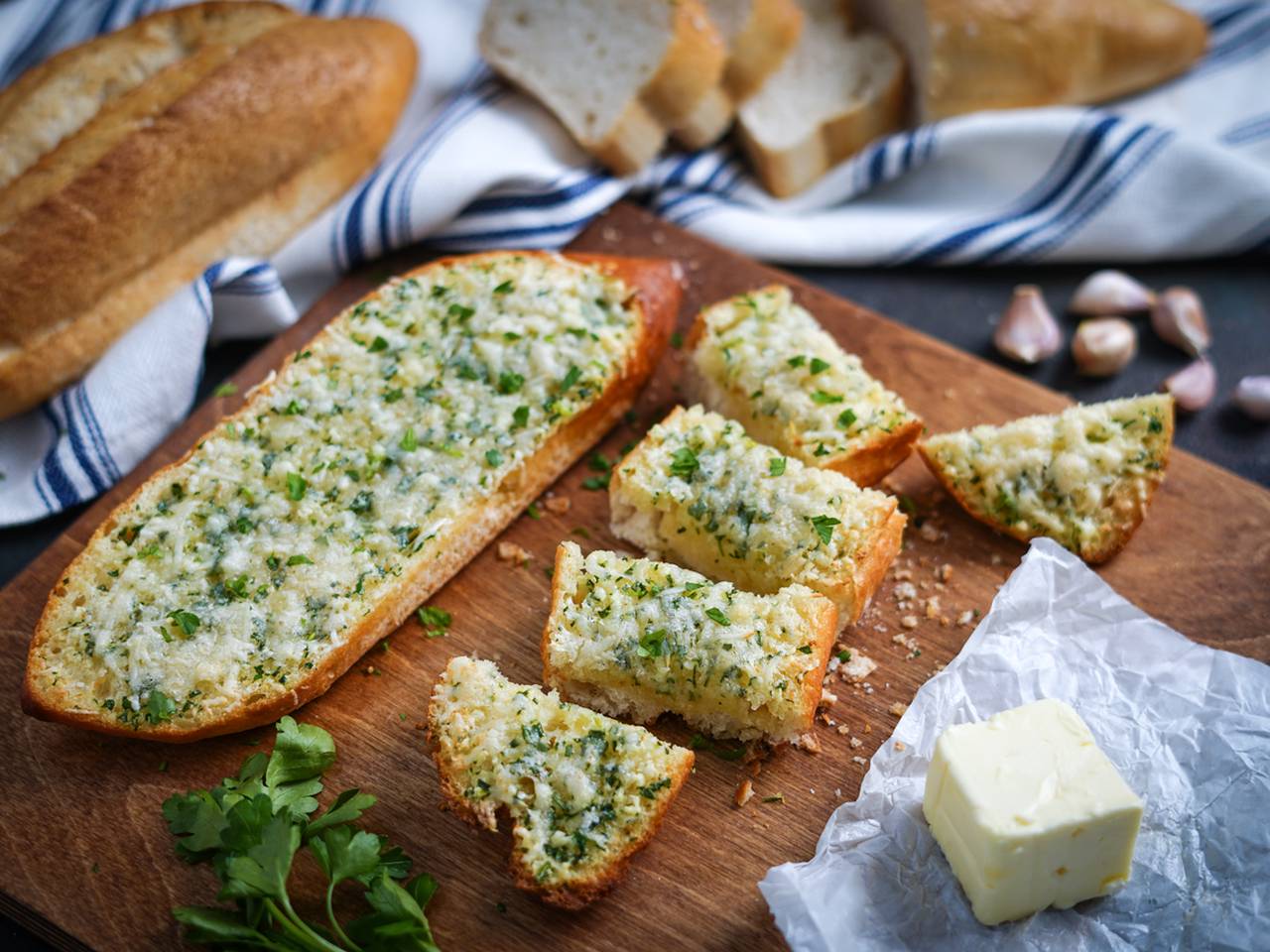 Flavored bread is always interesting. They are even better when you flavor them the way you like. You must try this garlic bread with a mild taste of butter and the amazing smell of parsley.
Ingredients
300 grams or one medium
Baguette or French bread
2 tablespoons
chopped parsley
Instructions:
1

Take the butter out of the fridge to become room temperature. chop the parsley. peel the garlic and crush them.
2

Mix butter, parsley, and garlic until they are combined.
3

Cut the baguette in half with a sharp knife.
4

Cover the bread with butter, garlic, and parsley mixture.
5

Grate the parmesan cheese and sprinkle it on the bread. Put the bread inside the oven for about 10 to 15 minutes at 170C.
6

You can cut it when it is cooled down a little.
Reviews (1)
kelly
This was very easy to make and is wonderful. I'm always looking for 'the one', very high hopes for this one!
Tips and tricks
You can cut the baguettes from width instead of length. This way you can have smaller pieces and you don't have to cut them after cooking.
The mozzarella cheese tastes amazing in this recipe, you can try it if you like.
Background & History
Garlic bread is a type of bruschetta that each slice could be covered with different toppings. Trying this delicious Italian dish with garlic and cheese is really an attractive experience.
Nutrition Facts
(per serving)