Grilled Chicken With Espagnole Sauce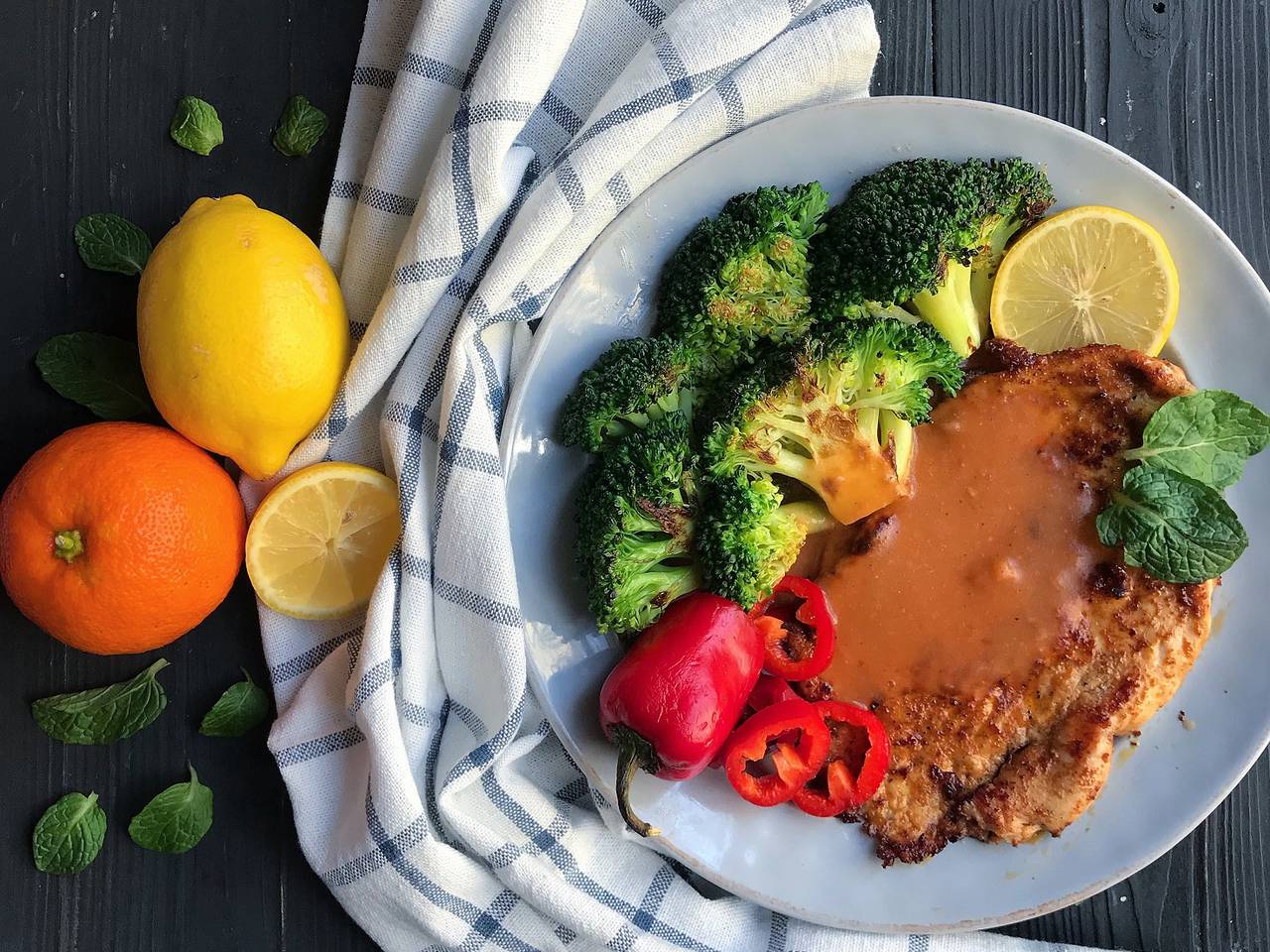 This easy and quick grilled chicken is full of flavor and so delicious. You just need about 15 minutes to make it. Blanch some vegetables then serve this awesome grilled chicken with your homemade Espagnole sauce and blanched vegetable and enjoy this healthy food.
Ingredients
0 gram
boneless chicken breasts
0.5 tsp, ground
black pepper
Instructions:
1

Place the vegetable oil, salt, pepper, paprika powder, onion powder and garlic powder in a bowl, stir to combine.
2

Dip the chicken breast in the mixture.
3

Pound the chicken breast with a mallet to a thickness of almost 1/2 inch.
4

Place the chicken in a nonstick skillet over medium low heat and cook for about 5 minutes.
5

Meanwhile plunge the broccoli in boiling water and let them cook for about 5 minute.
6

Flip the chicken to cook both sides.
7

Drain the cooked broccoli and then fry them in a grease skillet for 5 minutes until golden.
8

Now serve your grilled chicken and cooked broccoli with homemade espagnole sauce and enjoy.
Reviews (1)
joseph
Another outstanding recipe! Great flavor. So easy.
Nutrition Facts
(per serving)