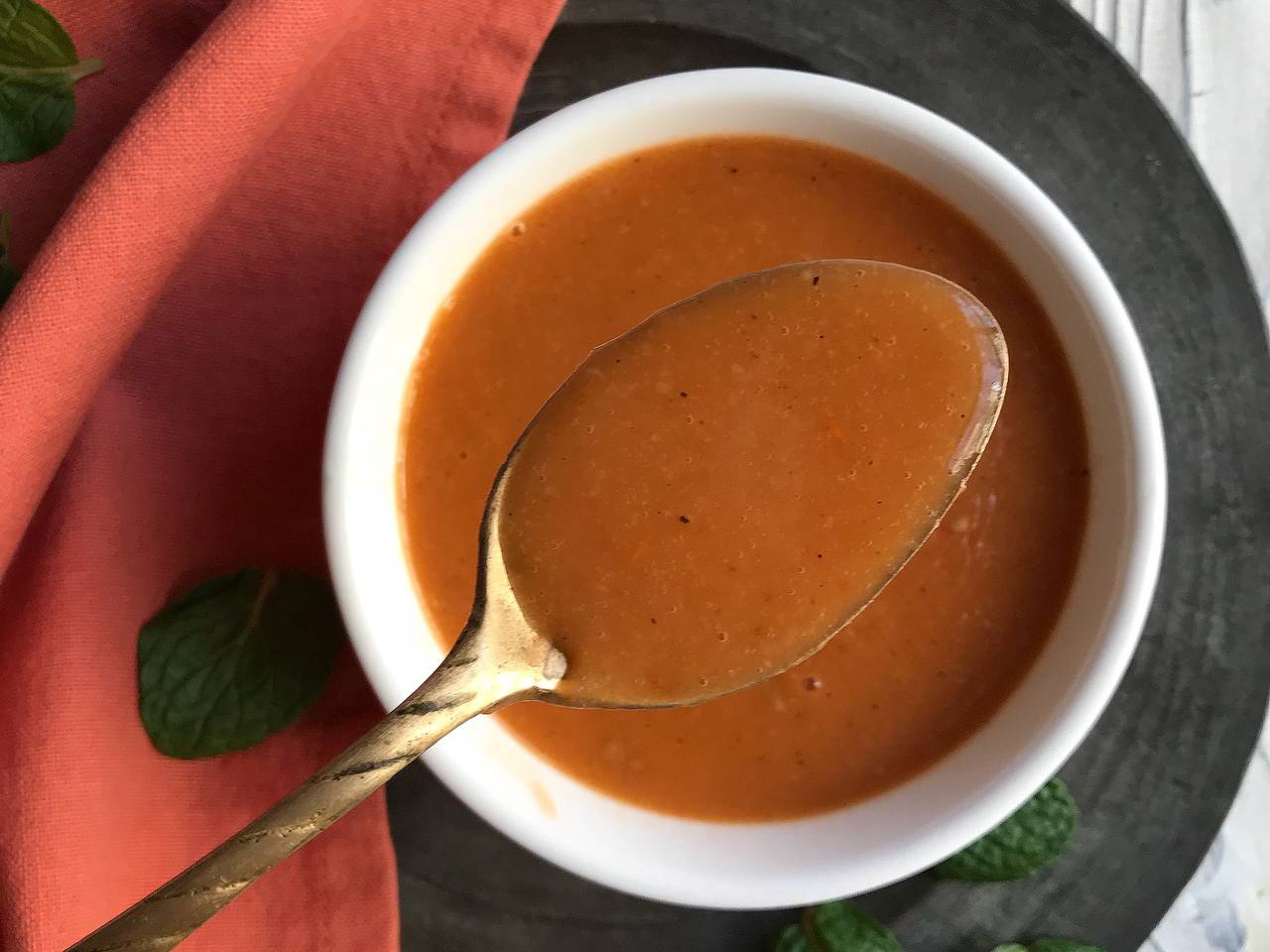 Espagnole sauce is one of the 5 mother sauces, and in my opinion it's super delicious especially with grilled chicken or beef. When you have this sauce in your hand all you need to do is blanch some vegetables, grill the meat and enjoy.
Ingredients
1 stalk, medium (7-1/2" - 8" long)
celery stock
2 small (5-1/2" long)
carrots
1 medium (2-1/2" dia)
onion
0.25 cup
all-purpose flour
3 tsp, crumbled
bay leafs
Instructions:
1

Place the butter in a pot over medium heat then add the finely chopped onions, celery and carrots.
2

Saute the ingredients about 6 to 8 minutes until tender then add minced garlic.
3

Saute the vegetable mixture for about 2 minutes more then add the flour.
4

Cook the mixture while stirring constantly until medium brown then pour in the beef broth.
5

Keep whisking constantly to prevent lumps then add the tomato puree.
6

Stir to combine, add bay leafs and season with salt and pepper.
7

Simmer the sauce for about 45 minutes until cook and thickened.
8

Pour the sauce through a fine-mesh sieve into a bowl to discarding solids.
9

Simmer the sauce for 10 to 15 minutes until thickened as desired.
10

Now your delicious sauce is ready to enjoy.
Reviews (0)
Nutrition Facts
(per serving)