Rainbow Buttercream Frosting Recipe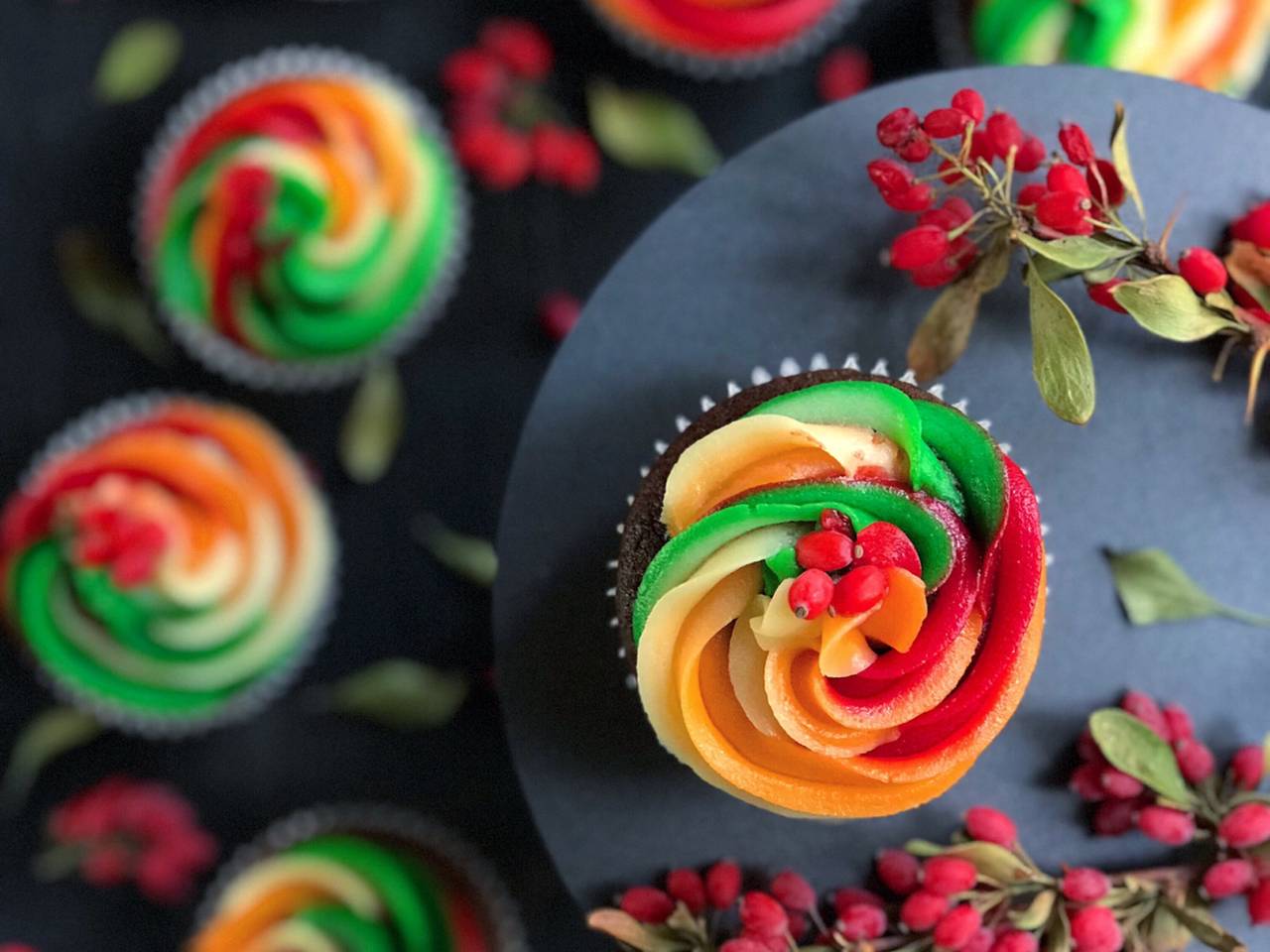 Having a beautiful rainbow swirl frosting to decorate your cupcakes is not hard really, you just should follow the technique that I share with you in this post. It is a simple and amazing technique with plastic wrap that I don't know who invented it but in my opinion he or she was an absolute genius.
Instructions:
1

Divide the buttercream in separate bowls the number of the bowls depends on the number of the colors you choose. I used red, yellow, green and orange for my rainbow buttercream so I divided the buttercream in 4 bowls.
2

Add a few drops of food coloring to each bowl. Stir with a spoon until you achieve your desired colors.
3

Place a piece of plastic wrap on to your work space and place the colors next to each other in a long strip with a spoon.
4

Roll the plastic wrap and twist up the ends.
5

Place any pastry tips you like into your piping bag and then place the plastic wrap roll into your piping bag. Snip off the end of the plastic wrap with a scissor.
6

Your colorful buttercream is ready to decorate your delicious cupcakes with and enjoy.
Reviews (0)
Tips and tricks
The amount of the ingredients is up to you.
Nutrition Facts
(per serving)