Eggplant Meatballs with Tomato Sauce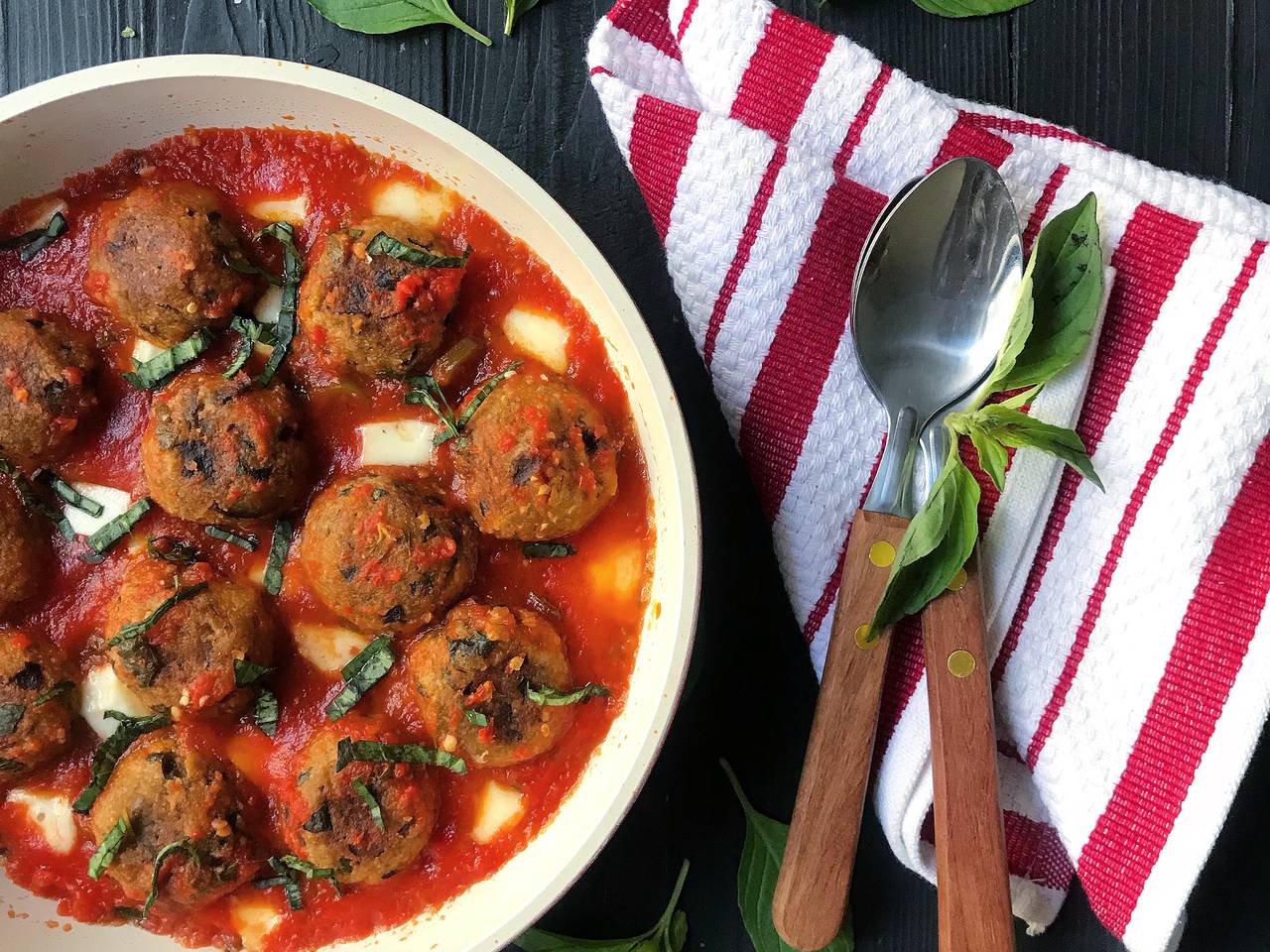 These meatless eggplant meatballs are perfect when you like to eat something lighter. They are firm outside and tender inside and I'm sure you're gonna LOVE the taste of eggplant and Parmesan cheese of these meatballs with a delicious homemade tomato sauce.
Ingredients
2 cup, cubes
eggplants, with peel
50 gram
cubed mozzarella cheese for garnish
Instructions:
1

Pour 1 tablespoon of the olive oil in a skillet over medium heat. Add cubed eggplants, water and some salt too. Saute eggplants for 1 to 2 minutes then reduce the heat to medium low and cover skillet.
2

Cook the eggplants for about 20 minutes until they are tender.
3

Place the cooked eggplants in a food processor and pulse 2 to 3 times.
4

Transfer the eggplants into the bowl and add the egg, bread crumbs, shredded basil, grated Parmesan cheese, minced garlic, salt and pepper too.
5

Mix all ingredients together with a spoon until well incorporated.
6

Form the mixture to 12 balls by rolling tightly in your hands.
7

Pour the remaining olive oil in a skillet over medium low heat and when the skillet is hot place the balls in it and cook the balls for 20 to 25 minutes until they are cooked and lightly browned.
8

Pour the homemade tomato sauce in a skillet and place the cooked eggplant meatballs into the sauce.
9

Simmer for 10 to 15 minutes until the sauce is thickened then Add cubed mozzarella cheese too.
10

Your delicious eggplant meatballs are ready to enjoy.
Reviews (0)
Nutrition Facts
(per serving)