How To Make Tomato Sauce with Fresh Tomatoes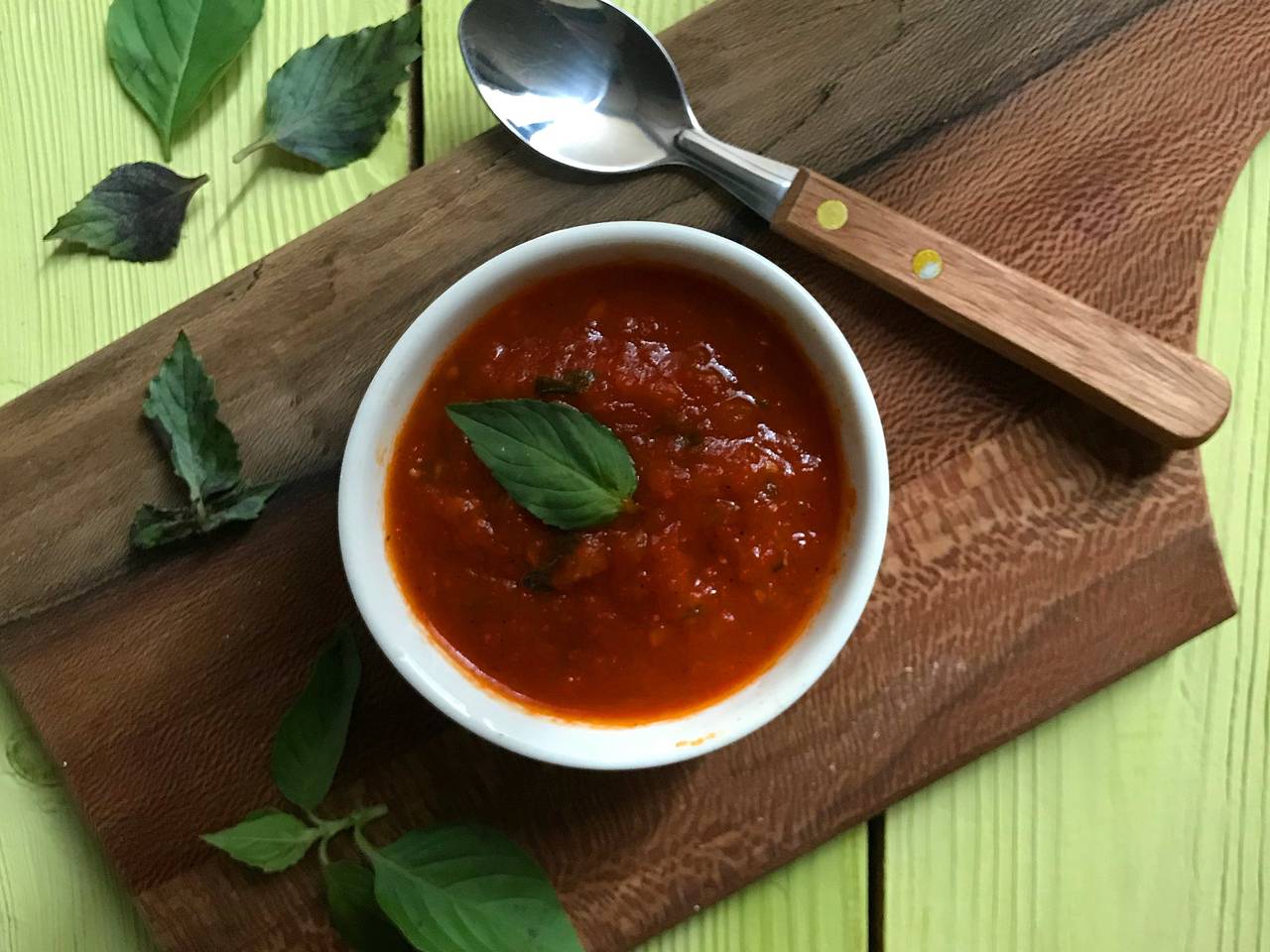 Homemade tomato sauce is much better than jar sauce in stores, they can never compete with the fresh and delicious taste of a homemade one. Here's an easy recipe for making delicious tomato sauce with fresh tomatoes that can be used for many things like pasta, chicken parmesan, pizzas and beyond.
Instructions:
1

Score the bottom of tomatoes by making an X with a knife. This will make the skin removal easier.
2

Bring a medium pot of water to a boil and then plunge the tomatoes into the boiling water.
3

After about 1 to 2 minutes you'll see the skin start to crack.
4

Remove the tomatoes from boiling water and plunge them into the iced water to cool them down quickly.
5

Once they are cool enough to handle peel them.
6

Squeeze out the seeds, but I don't have a problem with the seeds, therefore, I place the tomatoes in a blender without squeezing.
7

Puree the tomatoes and set it aside.
8

Now add olive oil and chopped onion in a pot over medium heat, saute the onions for almost 5 minutes.
9

Once the onions are soft add garlic and saute for 1 minute.
10

Now pour the puree tomatoes in the pot and stir the mixture well.
11

Add the chopped basil, salt, and pepper then stir the mixture.
12

Bring the mixture to a boil.
13

Cover and simmer until the sauce is thickened.
14

You have a fresh and delicious tomato sauce to enjoy.
Reviews (0)
Nutrition Facts
(per serving)