Kkwabaegi - Twisted Korean Doughnuts recipe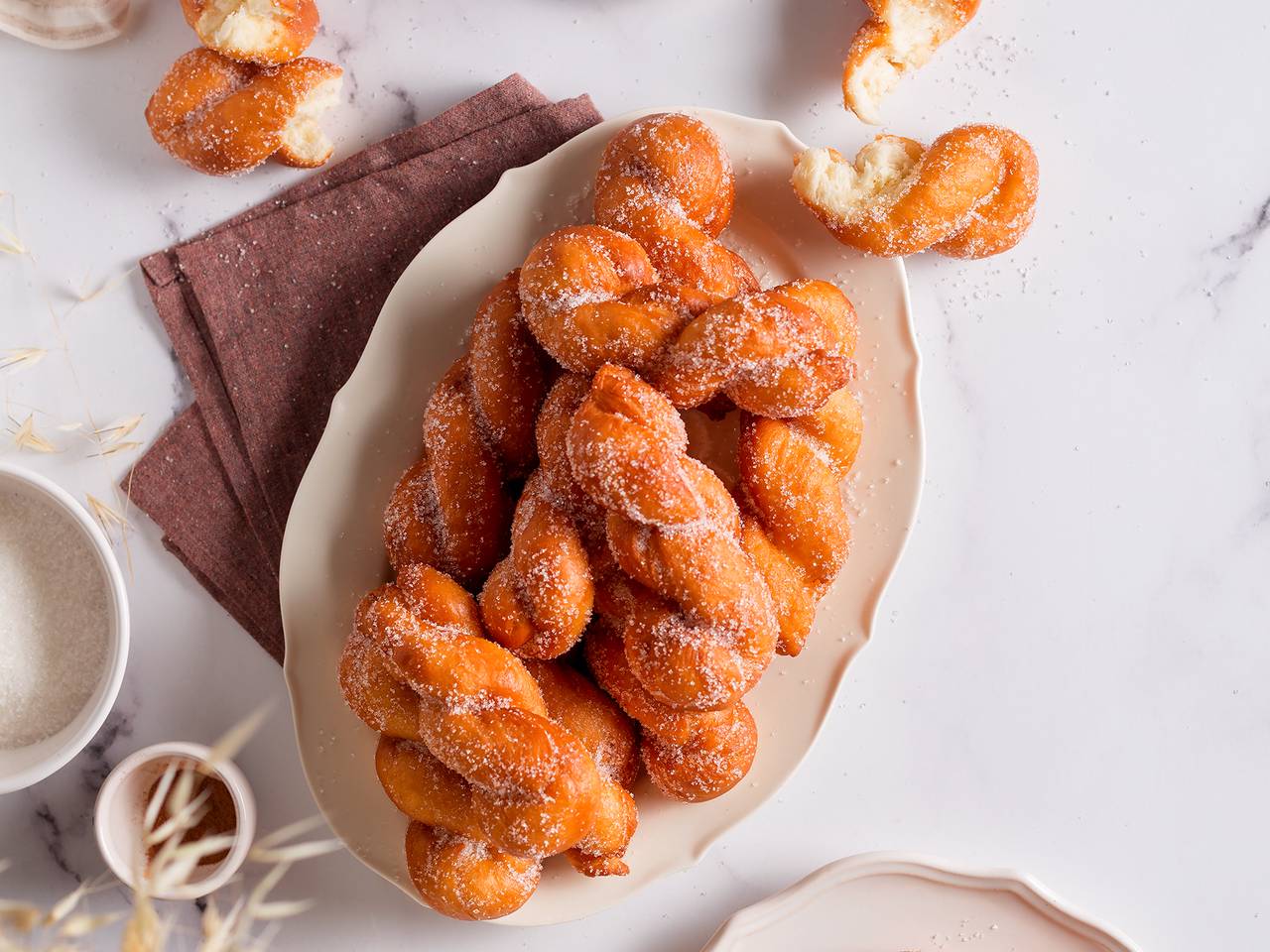 These doughnuts taste like sweet piroshki. They have an amazingly soft and light texture. I'm sure once you make them for the first time, you will be their fan.
Ingredients
2 tablespoons
Unsalted butter
0.5 teaspoon
Cinnamon powder
7 grams
Active dry instant yeast
Instructions:
1

Melt the butter on medium heat. Add two tablespoons of sugar and a pinch of salt to the melted butter and whisk.
2

Add the egg, milk, and instant yeast to the butter. cover the dish and let it be for ten minutes.
3

Add three cups of flour to your batter and mix them well with a wooden spoon.
4

Knead the dough a little and cover it with cellophane and put it in a warm place for 1/5 to 2 hours.
5

After 2 hours knead the dough again for 15 minutes, then cover it again and let it rest for half to one more hour.
6

After one hour cut your dough to 16 even pieces and roll each one with your hands to ropes, fold them in half twist them like the picture, and stick the end with your hands. Cover and let them rest again for 15 more minutes.
7

Now fry the doughnuts in oil inside a pan. The oil should not be too hot. Take the droughts out when they are golden on both sides.
8

You can roll the cooled doughnuts in sugar or sugar and cinnamon mixture.
Reviews (0)
Tips and tricks
You can form this dough into any shape you like and fry them.
For serving, you can use melted sugar instead of regular sugar.
Background & History
Doughnuts are one of the most popular pastries in the world. They are known to be Americans but today we are making Korean doughnuts that are very popular in South Korean streets.
Nutrition Facts
(per serving)