Spinach Mushroom Roll Ups Lasagna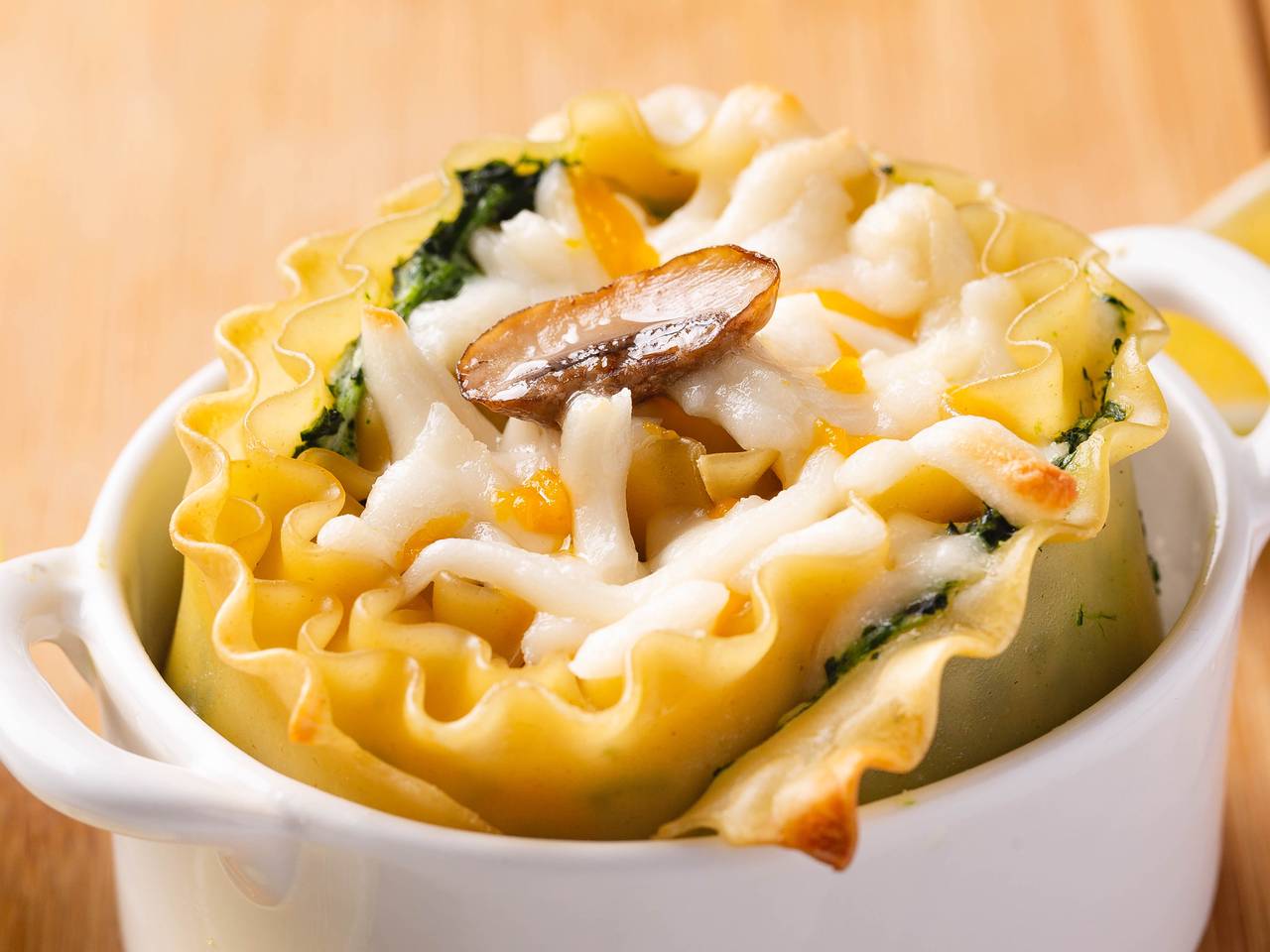 Usually, we all know the lasagna is full of meat sauce, but have you ever tried some vegan lasagna with spinach? It's much healthier and really delicious. Once you try some, you can't forget the marvelous taste of it.
Ingredients
100 grams
mozzarella cheese
0.5 teaspoon
black pepper
Instructions:
1

Cook the spinach with one clove of garlic and some oil. Cook the mushroom with oil, salt, and pepper. Boil the lasagna too.
2

Mix the cooked spinach with the cream cheese well.
3

Add some salt and pepper to it. Make sure it tastes delicious.
4

Place the lasagna on a flat plate and put spinach, mushrooms, and mozzarella cheese on top, then roll the lasagna.
5

Roll the next layers around the first one until the roll is the same size as your dish.
6

Sprinkle some more mozzarella cheese on the top of your roll and bake at 180° C in the middle rack of your oven for about 20 minutes.
Reviews (1)
julily
so tasty and a beautiful presentation! Took this to a dinner party for 6 last night for my different vegetarian friends and it is always a big hit!
Tips and tricks
Of course, you can make this lasagna in the traditional layered version too.
To avoid drying lasagna noodles, the oven temperature shouldn't be too high. You should keep an eye on it and turn off the oven if you feel the lasagna was drying.
Do not fry the mushrooms too much if you want to have a juicier lasagna.
Background & History
Lasagna is one of the oldest variations of pasta. We can fill the layers with any ingredients we desire. Today I made this Italian food for one serving.
Nutrition Facts
(per serving)