Chinese Beef Dumplings Recipe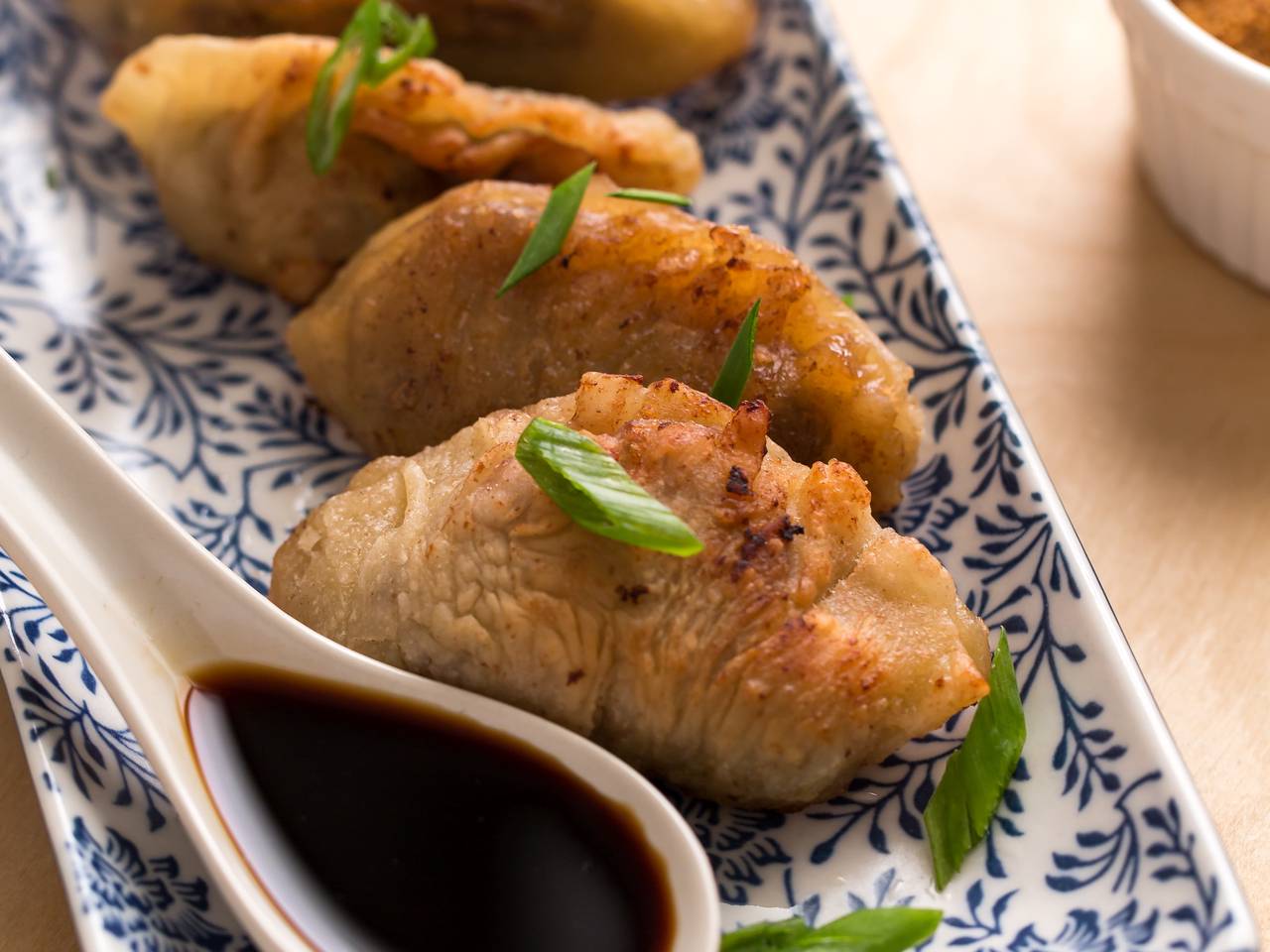 Dumplings are a type of Chinese dish that is very popular all over the world. They are made from pieces of dough, wrapped around a filling, that could be cooked or fried. If you like diversity in tastes, you should defiantly try them.
Ingredients
0.5 cup
chopped red cabbage
0.5 cup
chopped spring onions
2 tablespoons
fresh ginger
2 tablespoons
Vegetable oil
Instructions:
1

First, Mix flour and salt with water.
2

Mix them well until they are combined well. Knead the dough for 4 to 5 minutes.
3

Slice1/4 of the dough and roll it into a long stick, then cut it into 6 even parts.
4

Sprinkle some flour on a surface. Press the doughs into round disks with your hands. Use a rolling pin to make them a little thinner. Don't make them too thin.
5

You can fill the dumpling with ground beef, red cabbage, spring onions, garlic, soy sauce, and spices.
6

Place the dough on your palm and put one teaspoon of the filling in the middle of it. Fold the dough and press the edges to close it.
7

Heat the oil in the pan and fry each side of the dumplings for 2 minutes.
8

Pour half a glass of water into the pan and let the dumplings cook for 5 minutes with their own steam.
9

You can serve your dumplings with soy sauce and enjoy them.
Reviews (0)
Tips and tricks
If you like hot food you can use chili powder in your filling.
Background & History
There are too many different types of dumplings all over the world that it is really hard to say where exactly each type is from. They are all Asian dishes and very popular everywhere. You should at least try them once.
Nutrition Facts
(per serving)