Classic French Toast With Honey and Banana Toppings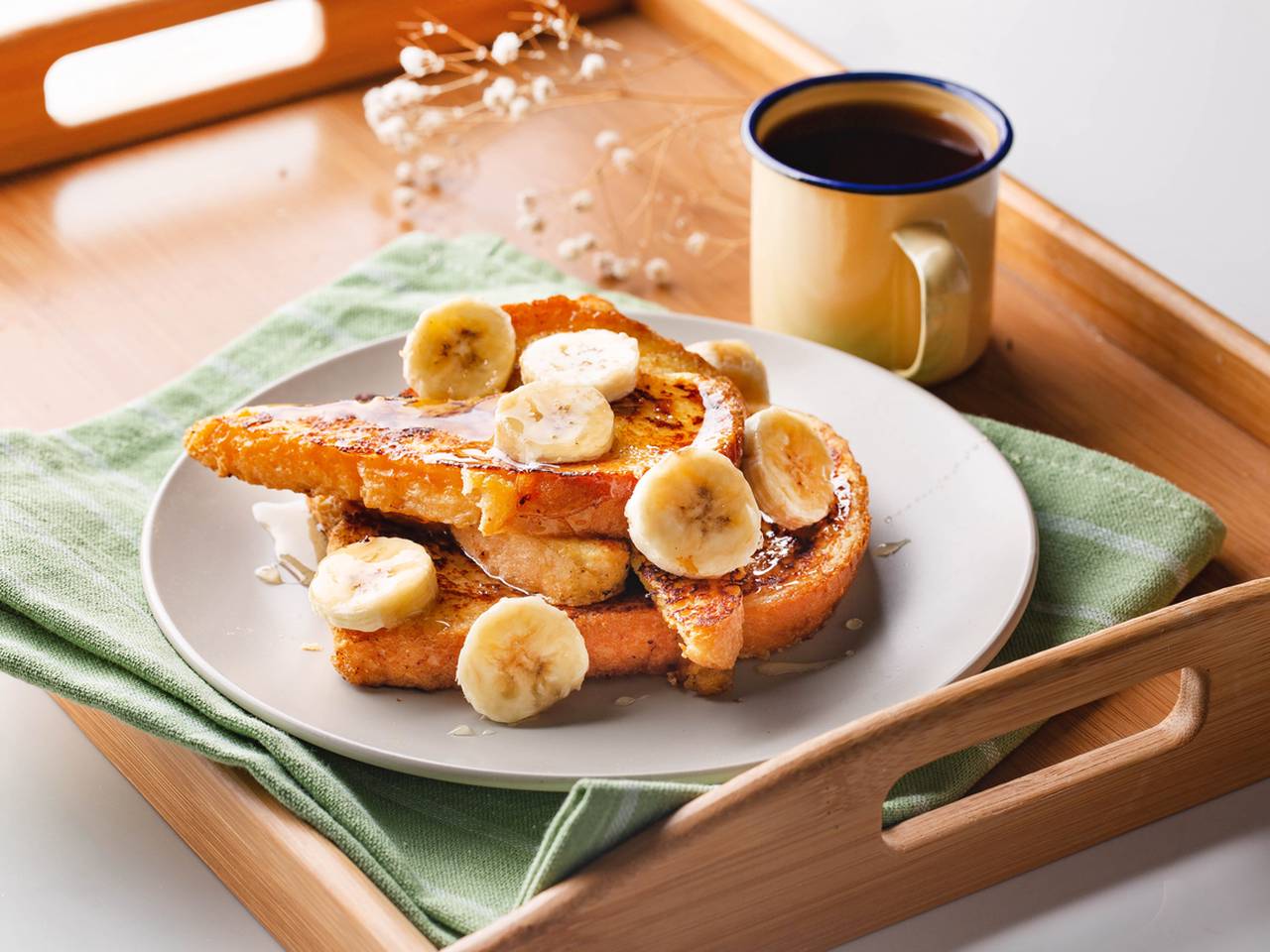 If you are interested in a sweet breakfast, French toast is the best choice, especially with different toppings.
Ingredients
15 grams
honey (for topping)
1 medium
banana(for topping)
Instructions:
1

Pour the milk into a medium bowl.
2

whisk together the eggs, milk, vanilla, sugar, and cinnamon. Whisk the mixture until well blended and pour into a shallow bowl, wide enough to place a slice of the bread you will be using.
3

Place each slice of bread into the milk-egg mixture, allowing the bread to soak in some of it. Melt some butter in a large skillet over medium-high heat.
4

Shake off the excess egg mixture from the bread, and place the bread slices onto the hot skillet. Fry the French toast until browned on one side, then flip and brown the other side.
Reviews (1)
Joanna
Caramelized bananas are life. Thanks for this delish recipe!
Tips and tricks
Don't soak the bread too much
You can serve it with ice cream as an evening meal.
Background & History
In my opinion, cinnamon French toast is the most attractive type, which can be in combination with different kinds of fruits.
Nutrition Facts
(per serving)