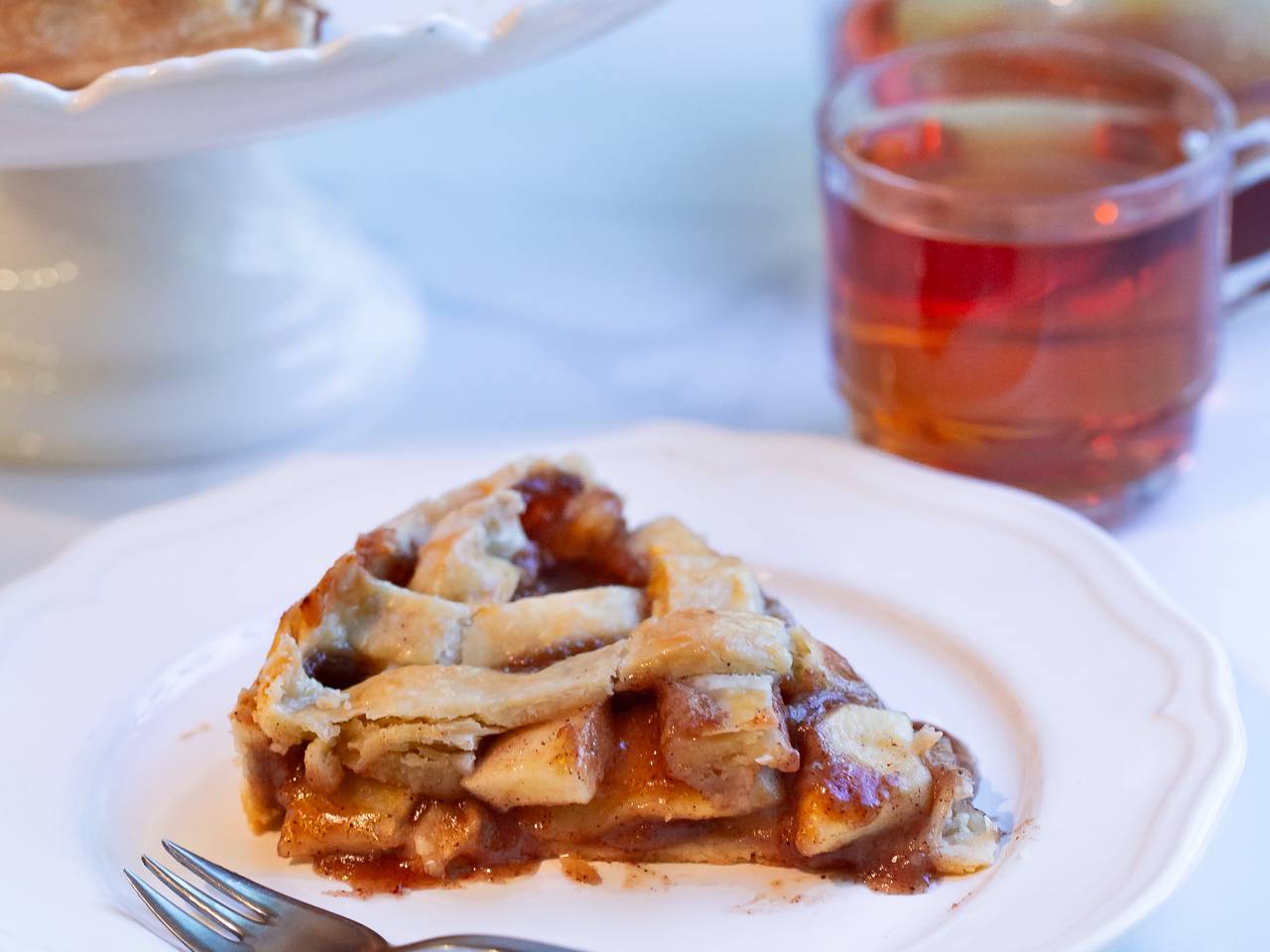 I've always thought making apple pies must be really difficult but when I first made it, I realized it wasn't that hard. I promise, once you feel the smell of caramel and apple inside your house, you are going to make one every week.
Instructions:
1

Prepare the pie crust ingredients: the flour, the cold butter, the cold water, and the sugar.
2

Mix flour, cold butter, sugar, and salt with a fork.
3

Add the cold water to the mixture and knead the batter with your hands.
4

Cover the batter with cellophane and keep it inside the fridge for at least one hour.
5

Melt the butter inside a pan, then add 3 tablespoons of flour and mix them.
6

add 1/4 cup of water to the mixture, when it's all blended add sugar too.
7

After the sugar is melted, let the sauce boil on low heat for 3 minutes.
8

Peel and slice the apples and add some cinnamon to them, then pour the caramel sauce and mix it with the apples.
9

Flatten half of the dough and fit it gently into the bottom and side of your pie plate.
10

Put the apples and sauce mixture inside the crust.
11

Cut the second batch of dough into strips for the lattice. brush the yolk on the top of the pie, then put it into the oven.
12

Bake the pie inside the oven at 180°C for about 45 minutes. your pie is ready when the dough turns to a nice golden color.
Reviews (0)
Tips and tricks
It takes about 35 to 45 minutes for your pie to cook inside the oven.
You can serve the apple pie warm with some cream or ice cream, or let it cool down and serve it cold.
Background & History
A slice of homemade apple pie with a scoop of ice cream can make you so much happier. It is a traditional English pie.
Nutrition Facts
(per serving)