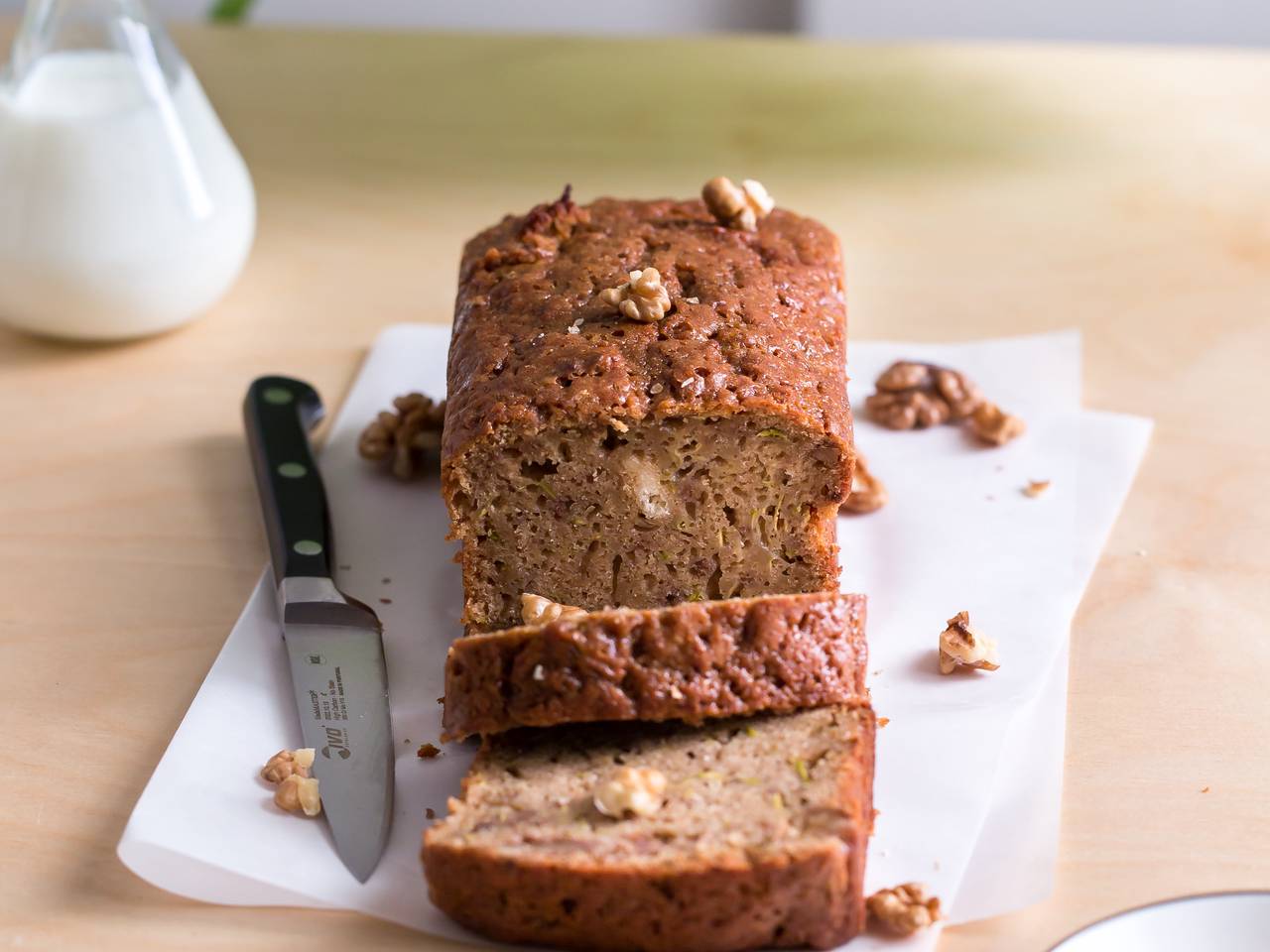 Probably, zucchini bread is the last one that comes to mind when you're thinking to make bread. But trust me, this bread intrigues you the second you see and smell it. This incredible cinnamon flavor and smooth texture will always remain in your mind when it comes to baking bread.
Ingredients
1.5 Teaspoon
Baking powder
Instructions:
1

Prepare the main ingredients. Pull out the other ingredients from the refrigerator and let them reach the environment temperature.
2

Mix flour, sugar, baking powder, salt, and cinnamon.
3

Grate zucchini and add to the flour, then combine them well.
4

Beat eggs in a separate bowl. Then add them with oil and vanilla to the dry ingredients.
5

Add milk and walnuts to the mixture. Stir them well until they smooth.
6

Pour batter into a bread pan that has been lightly sprayed with cooking oil and coat with parchment paper. And let it cook at 350F for 50 minutes.
7

After pulling it from the oven let it cool for a while and then serve it on a plate.
Reviews (0)
Tips and tricks
After 50 minutes, hold down a toothpick into the bread, if some breadsticks to it you should bake it for a little longer, otherwise it's ready to serve. Enjoy!
Background & History
This incredible cinnamon flavor and texture are the two main unforgettable things that make you fall in love with it. And I should add that even if you don't like the squash's flavor, you are going to love it in this recipe.
Nutrition Facts
(per serving)