Cheesy Spinach Stuffed Chicken Breasts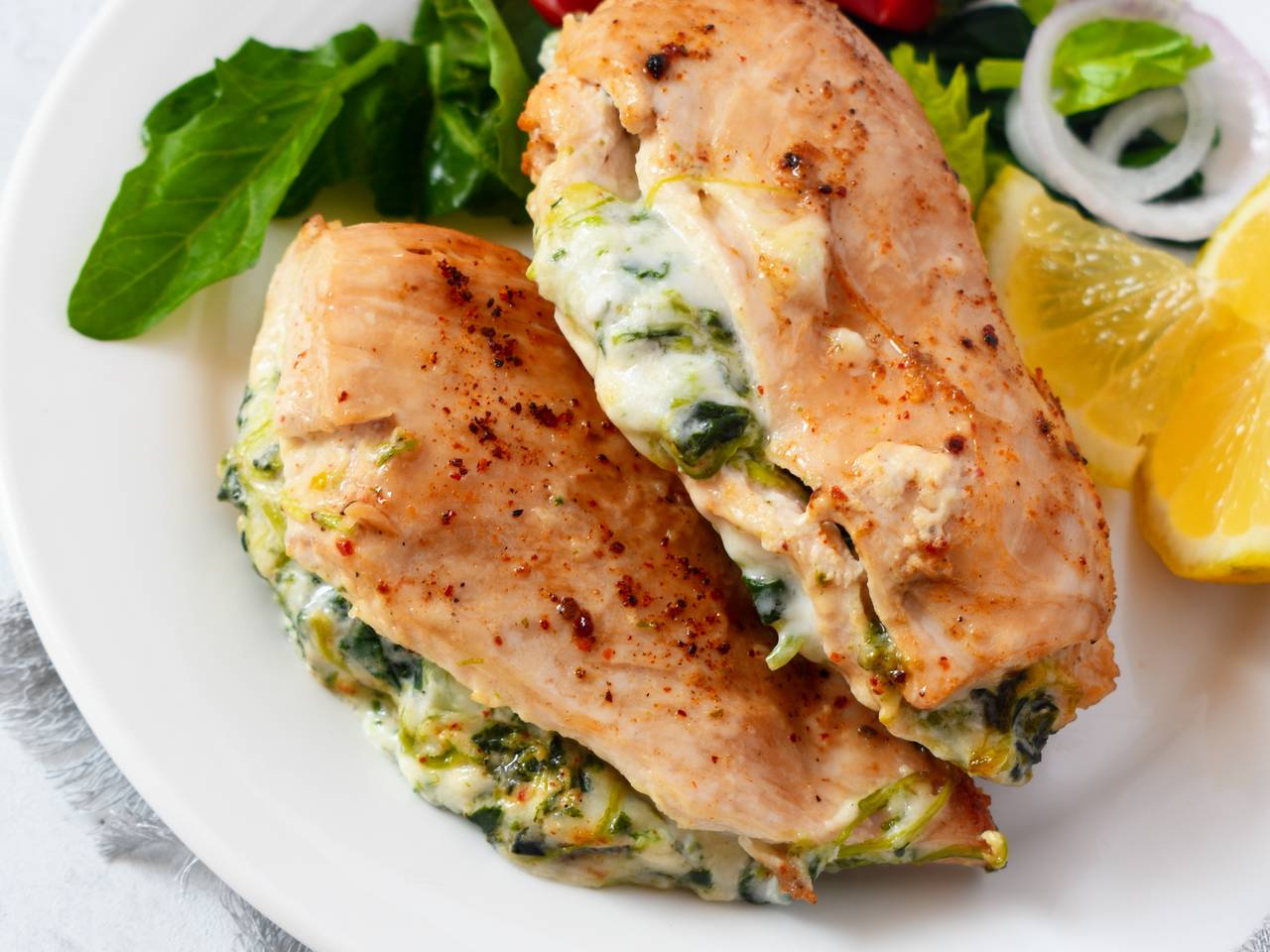 If you are looking for a low-carb meal, I suggest trying my stuffed chicken breast with spinach and cheese dip. It's a healthy and super quick food which could be one of your family's repeating meals.
Ingredients
2 tablespoons
Cream cheese
1 teaspoons
Paprika powder
Instructions:
1

Use a sharp knife to cut a pocket into the side of each chicken breast side and season them with salt and pepper.
2

add the washed and chopped spinach into the pan and steam it
3

Add cream cheese, Parmesan, mayonnaise, spinach, garlic (powder or grated), pepper, and salt to a small mixing bowl and stir well to combine.
4

Spoon the spinach mixture into each chicken breast evenly until the edges come together and keep the ingredient within while frying.
5

Fry chickens in the heated oil for 10 minutes and turn them gently to fry the other parts. You can grill them too.
6

Your stuffed chicken is ready to eat. you can add all kinds of vegetables you like to this recipe
Reviews (0)
Tips and tricks
You can use a toothpick to close chicken pockets while frying or baking and remove them after cooking.
You can bake your stuffed chicken in the oven for 40 min until it is fully baked.
Background & History
I didn't like steamed spinach and got tired of repetitive chicken dishes, so I decided to try this food, and I admit that I love it. The combination of creamy cheese and Parmesan cheese with spinach with chicken breast is extremely delicious. Here's the recipe:
Nutrition Facts
(per serving)