French Onion Soup (Soupe à l'Oignon Gratinée) Recipe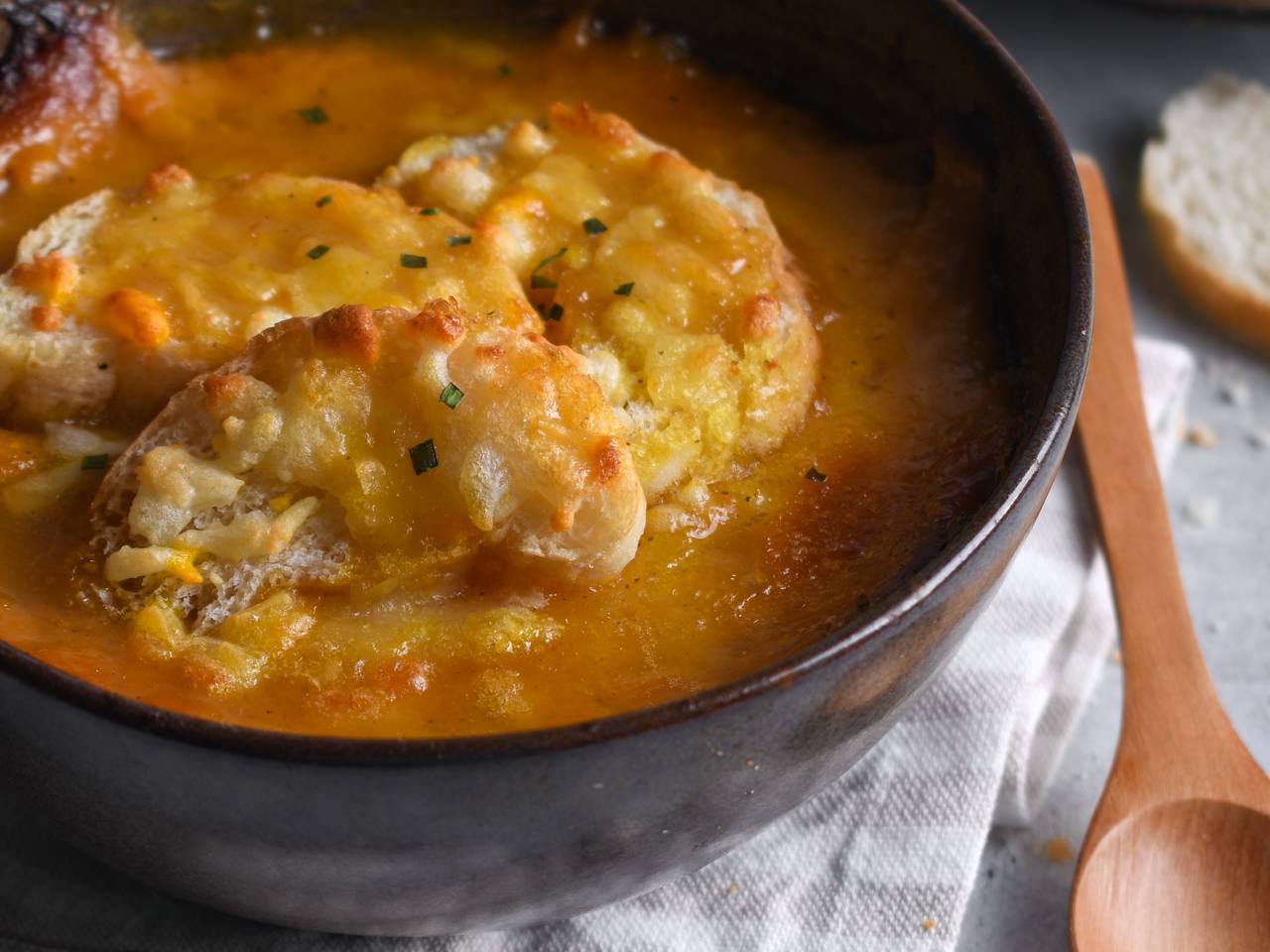 This French onion soup is a simple and delicious appetizer. I am a big fan of this soup because it tastes wonderful and I love the caramelized onion smell. This is a vey simple and delicious recipe for you.
Ingredients
3 tablespoons
unsalted butter
1 tablespoon
all-purpose flour
Instructions:
1

Prepare the required ingredients.
2

Wash and skin the onions and cut them into strips. Put the butter and olive oil in a pan on heat and wait until the butter is melted. Add the onions.
3

Close the lid and let the onions cook for 15 minutes on low heat. After 15 minutes the onions have became soft. Now add a little salt, sugar, and pepper and stir.
4

Now take the lid and caramelize the onions for 40 minutes. Stir them every few minutes to avoid burning them. After the onions became totally soft, add the flour.
5

Add the chicken stock to your caramelized onions and higher the heat to make it come to a boil, then lower the heat again till the soup thickens.
6

When your soup is cooked, turn on the oven to be heated. Pour the soup into a bowl and put some baguettes inside.
7

Cover the top of your soup with mozzarella and put it inside the oven so the cheese would melt.
8

You can turn on the grill to make the cheese golden. Our onion soup is ready. enjoy!
Reviews (0)
Background & History
The French onion soup is one of the most delicious and famous soups in France and is very popular in the world for its marvelous taste. The French onion soup can make anybody its fan because it tastes wonderful.
Nutrition Facts
(per serving)