Easy Apple Milkshake Recipe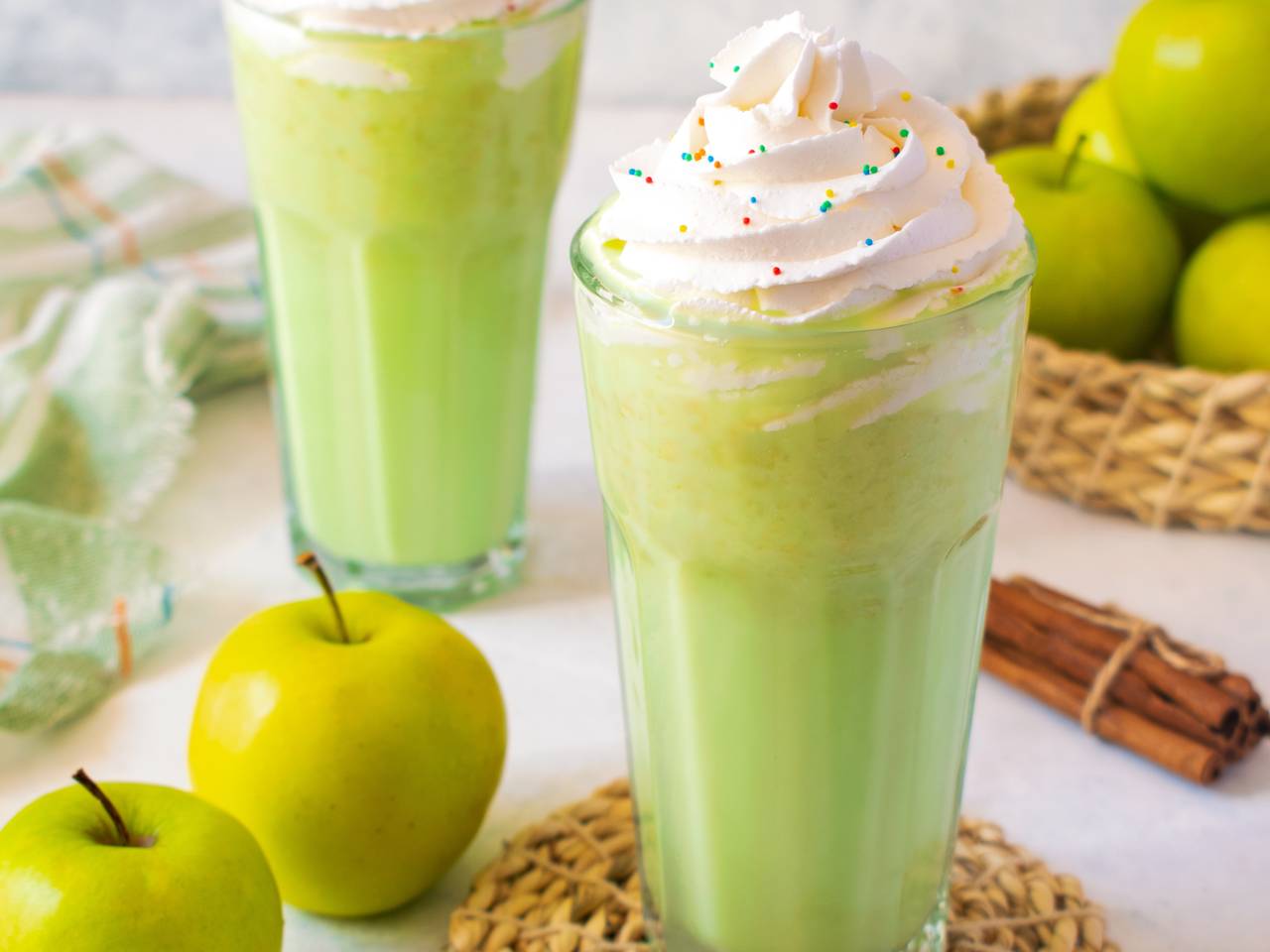 An easy milkshake that can be made in less than a minute could be the perfect choice for a delicious drink. The only problem with this milkshake is that you should drink it as soon as possible because its color changes after a few minutes.
Ingredients
2 small
fresh green apples
Instructions:
1

Peel the apples and chop them into small pieces and mix them in a blender.
2

Add the milk to your blender and mix it with the apples until they are completely combined and the apples are mashed as well.
3

Now add the ice cream and sugar to the apple and milk mixture. Then blend them well in your blender. I used apple ice cream. At least add vanilla to your mixture
4

Pour the milkshake into a deep glass and let it stay in the freezer for a while until it becomes cold. You can decorate it with some cream, cinnamon powder, or truffles.
Reviews (0)
Tips and tricks
If you want your milkshake to be thicker, you can use more ice cream and less milk in your recipe.
Background & History
Green juicy apples taste like heaven. Among all the other milkshakes I have tried, I really like this one because of my personal interest in this amazing fruit.
Nutrition Facts
(per serving)