The Best Chocolate Cupcakes With Chocolate Frosting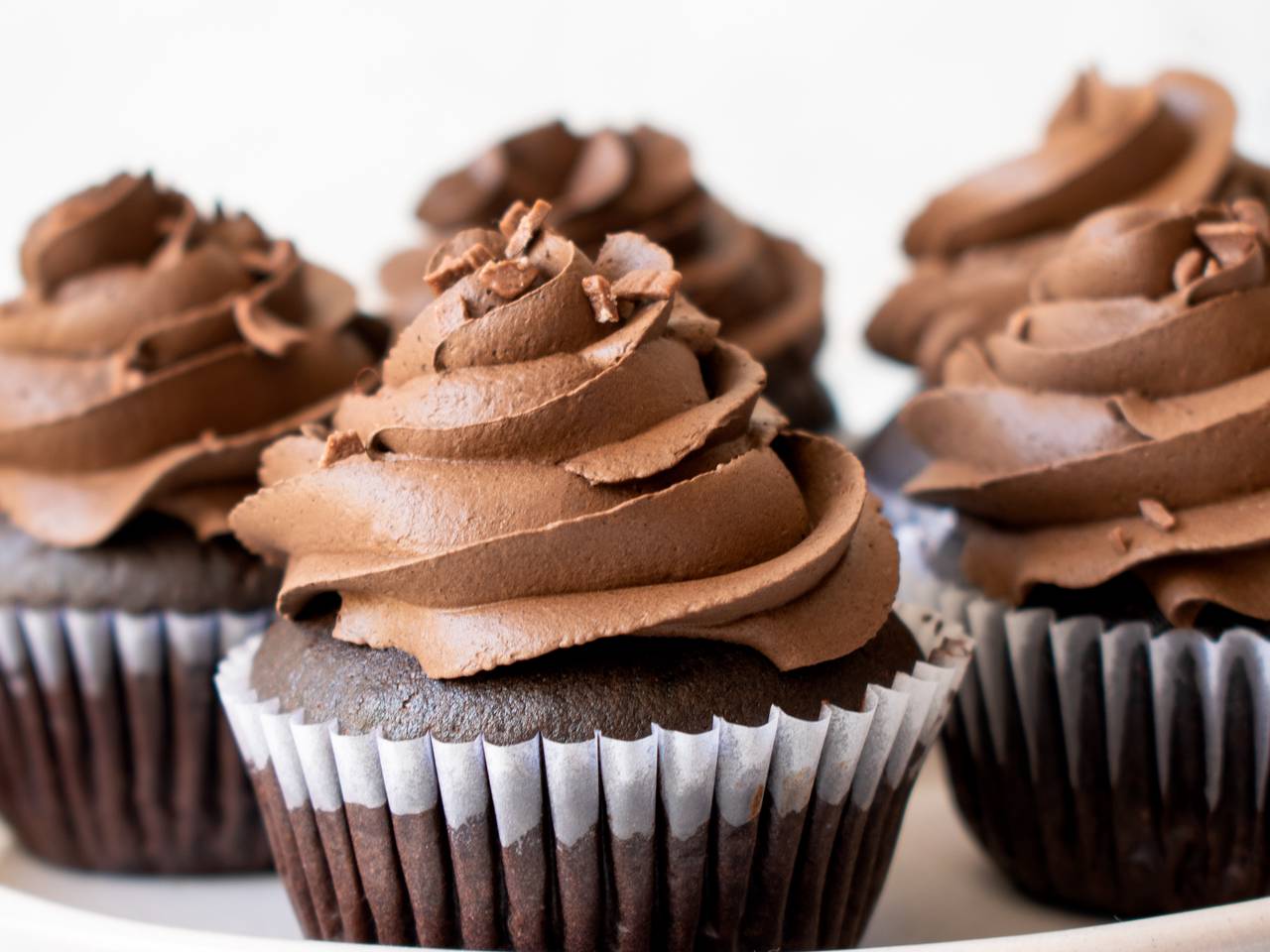 If you are a chocolate fan, you'd love to learn an easy recipe for a soft sweet chocolate cupcake. These beautiful cupcakes are perfect for small gatherings with friends or birthday parties.
Ingredients
1 teaspoon
backing powder
100 grams
chocolate chips
Instructions:
1

Prepare all the ingredients and turn on the oven to 170°C.
2

Beat the eggs perfectly until they are mixed completely, then add sugar and whisk until everything is even.
3

Add room temperature butter first, and whisk well.
4

Then add milk and vanilla and blend them with the mix
5

Sieve up the flour, Baking powder, salt, cocoa powder twice. Then add them to the mixture and whisk well.
6

Put cupcake papers into your tin. Pour the batter inside them and put the tin inside the oven. Remember, don't overfill them with batter. The cupcakes would rise when you bake them.
7

After 20 minutes take the cupcakes outside the oven. while they are cooling down we start making our chocolate frosting. Whisk the whipped cream with melted chocolates. Don't do it too much or your cream would lose its structure.
8

Decorate the cupcakes with the frosting you have prepared. Fill the piping bag with the cream and add your desired decorating tip to it. Now you can finally decorate your cupcakes and serve them.
Reviews (0)
Tips and tricks
Make sure the cupcakes are cooled down before adding the cream to the top, or your frosting melts and ruins your cupcakes. Let the cupcakes cool down well for 30 minutes.
To test that your cupcakes are baked well, you can put a toothpick inside one and take it out. If you see some batter attached to it, your cupcake isn't ready yet.
Background & History
I can never say no to some cupcakes with my tea in the afternoons, so I was always looking for an easy cupcake recipe that comes together in a snap. This is the best recipe that you should try.
Nutrition Facts
(per serving)