The Ultimate Homemade Burger Recipe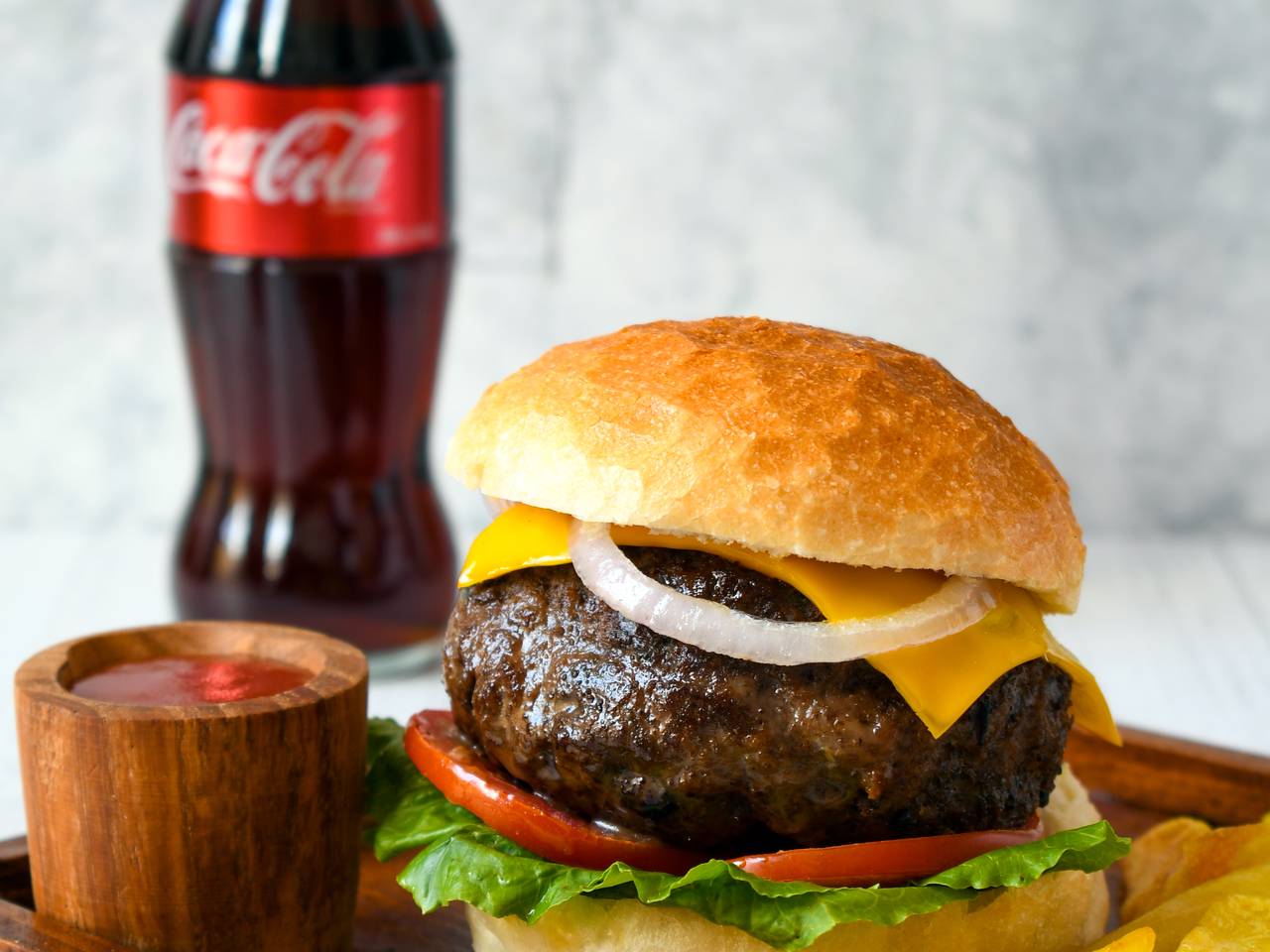 I bet you are a burger fan just like me. nobody can say no to a juicy delicious homemade burger. Making this burger is not that difficult and all you need is some ground beef and baguette to make your favorite sandwich.
Instructions:
1

Prepare the ingredients, grate the onion, and mince the garlic.
2

Season your beef with spices. Add the grated onion and minced garlic to your beef. There is no need to remove the excess water because it helps your beef to be cooked better. Knead the beef well for 5 minutes.
3

Divide the beef into 4 even parts, and shape it into patties with your hands. Heat the oil in a nonstick pan and fry the burgers. You can also grill them on a barbecue grill.
4

Spread your favorite sauce on the bun (ketchup, mustard, or mayonnaise) put the beef, lettuce, pickle, tomato, onion, and any other vegetables inside your bun. You can add some gouda cheese to your hot burger if you like. Your sandwich is ready.
Reviews (0)
Tips and tricks
The most important thing in a perfect burger is to provide the right kind of beef. The beef that consists of 80% meat and 20% fat is the best kind of meat. Low-fat beef makes the burger dry. You can also use lamb, soy, and beef mixture, veal, or even chicken.
While frying, increase the heat to get rid of the excess water of the beef. Flipping the burgers helps them cook better and faster.
Don't add any extra ingredients such as eggs or flour to your burger because they won't make it any better and this way you miss the wonderful taste of your classic burger.
Background & History
The burger is the most popular and oldest international fast food. It has a lot of fans all over the world but is originated in Homburg in Germany. You can find burgers in almost any restaurant but I always prefer my own healthy homemade burger.
Nutrition Facts
(per serving)