5 Minutes French Toast Recipe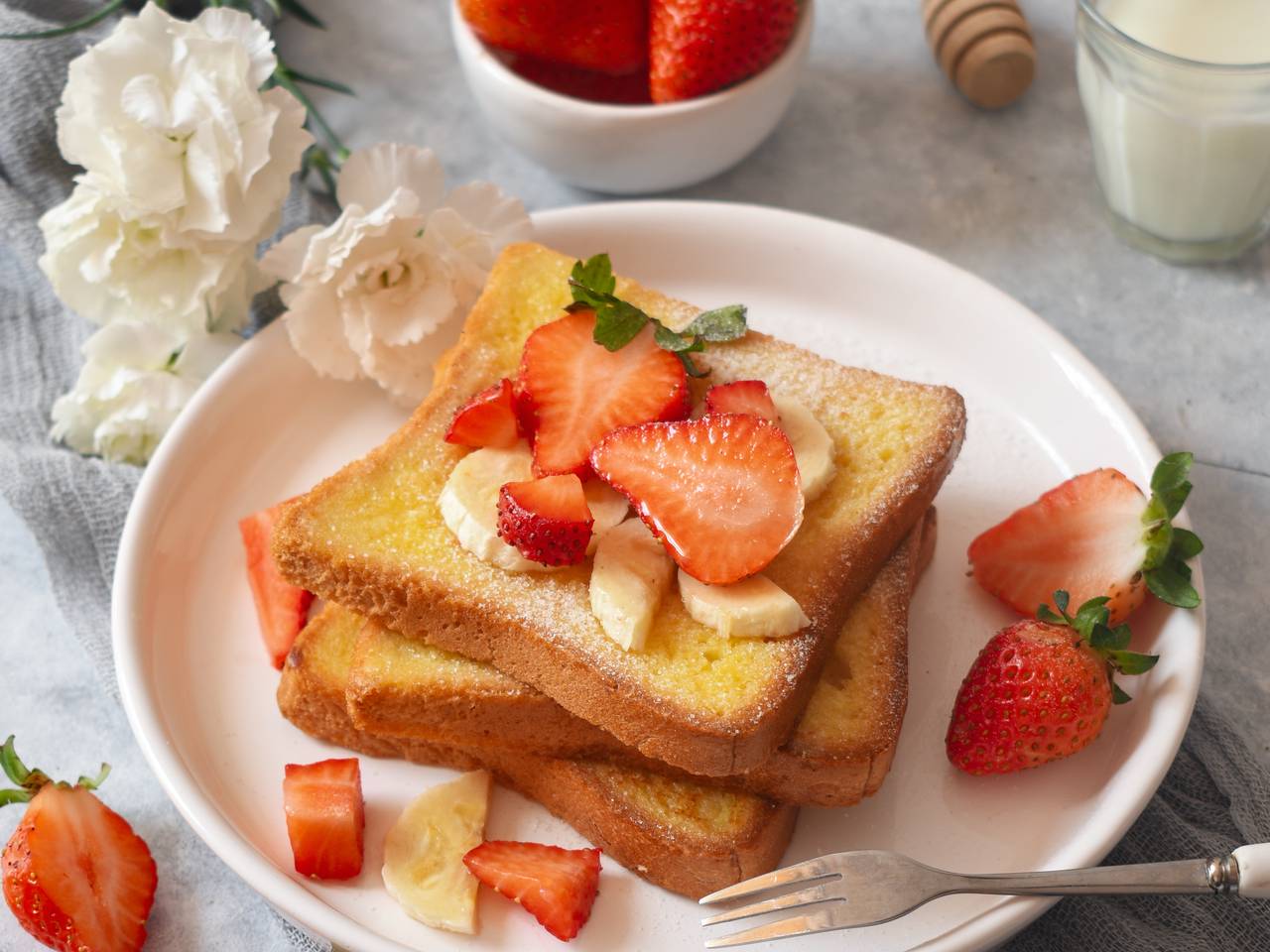 French toast is one of the best things you can have if you don't have a lot of time but you want to make a great breakfast. It only takes a few minutes to be made and you can enjoy it with honey and jam.
Instructions:
1

Prepare the French toast ingredients. It's better not to use fresh bread, use dry and stale bread.
2

Break the egg in a bowl and beat it until it is smooth, then add vanilla and mix them well.
3

Add milk to the eggs and whisk them well.
4

Add two tablespoons of sugar and whisk well until everything is mixed and all the sugar is solved in your batter.
5

Pour the batter into a big pan and soak each bread in it, then take them out.
6

Grease a pan with some butter and put it on low heat. It is very important to use a nonstick pan. Let the pan warm up well, then put the bread inside it and give each side 2 or 3 minutes to cook and turn golden.
7

French toast is ready. You can have it with sugar powder, sliced fruits, honey, butter, or sausages as a wonderful breakfast.
Reviews (0)
Tips and tricks
You shouldn't soak the bread inside the batter for too long, otherwise, the bread will lose its shape and you won't be able to fry them properly. Take the bread outside the batter and fry them as soon as they are covered with the egg mixture.
It is better to use stale and dried-out bread because it can absorb more moisture from the batter.
Background & History
When I don't have a lot of time to prepare a fancy breakfast I make French toasts because they will be ready in a snap and are so delicious.
Nutrition Facts
(per serving)