Easy Homemade Tortilla Chips Recipe | Bake Tips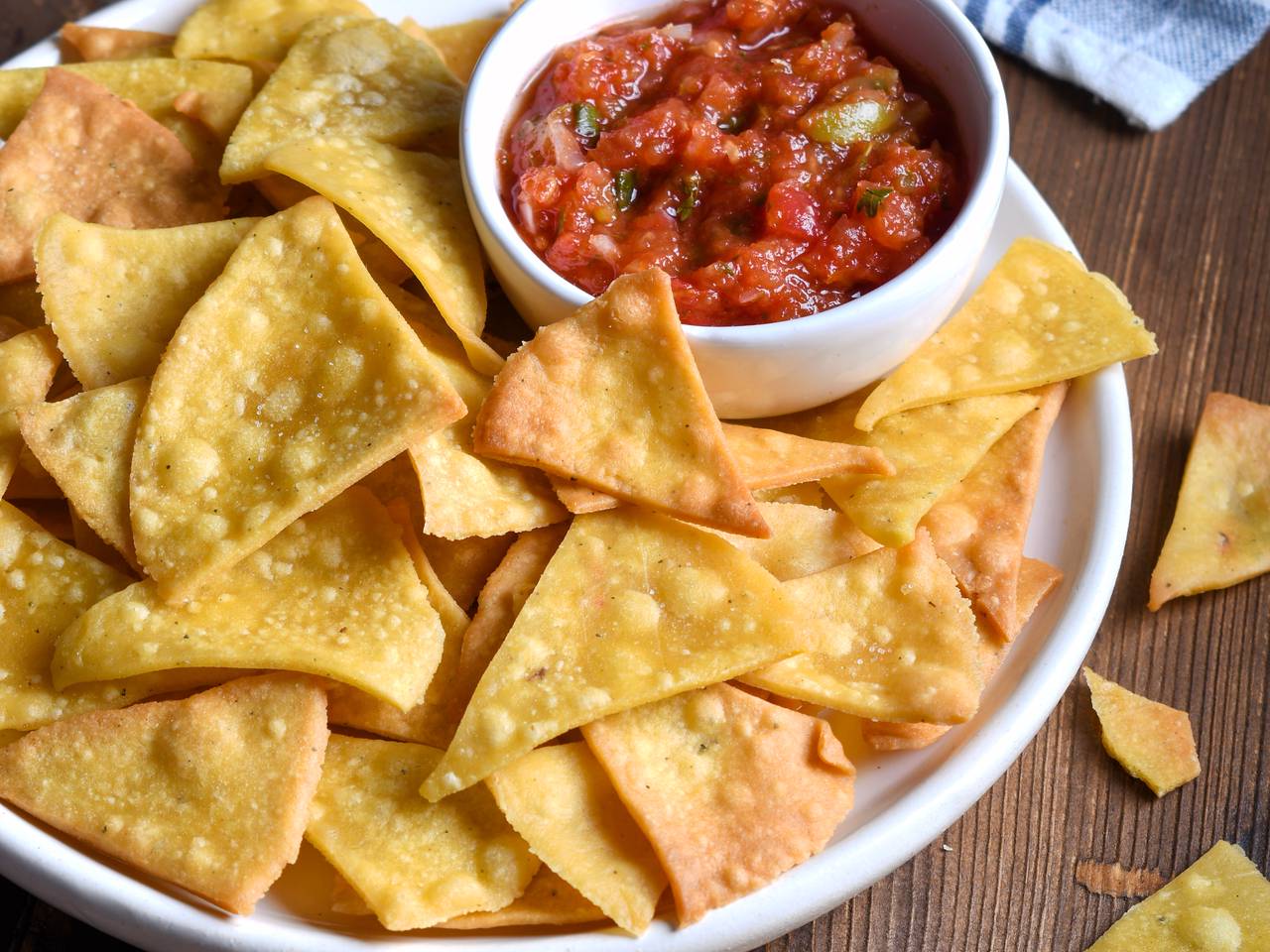 Tortilla is a kind of bread that is used in most Mexican foods. Tortilla chips are very good snacks too and you can make them easily with wheat or corn flour at home. They are delicious crispy chips that you can enjoy better with some dip.
Instructions:
1

Mix flour with salt and baking powder and sift them at least twice until they are combined well. In a big bowl pour the oil in the middle f the flour and mix them with a spoon.
2

Add one cup of lukewarm water to your dough and start kneading it for 5 minutes until it is soft and nice.
3

Cover the bowl with cellophane and let it rest in a warm place for one hour.
4

After one hour add your favorite spices to your dough and knead it until they are blended well. Sprinkle some flour on a chopping board and roll out a piece of your dough with a rolling pin. The thickness should be around 1 to 2 millimeters. Cut the dough to a circle and then cut the circle into 4 to 6 pieces.
5

Fry both sides of the chips in hot oil inside a pan. Tortilla chips are fried quickly so be careful not to burn them.
6

Put the chips on some paper towels to get rid of the excess oil.
Reviews (1)
dilpreet
Fried in oil is the best. If you've chopsticks in your kitchen, they work best at turning chips over and removing them from the pan.
Tips and tricks
If you want to make your tortilla chips in the oven you need to reheat the oven at 350, but the chips inside and turn them as soon as they changed in color.
One of the best things you can have with your tortilla chips is salsa.
Background & History
It's true that you can buy these chips from the store but the pleasure of preparing them by yourself is much better. You can make these in the oven with a little oil in a snap.
Nutrition Facts
(per serving)