Curried Chicken Thighs with Vegetables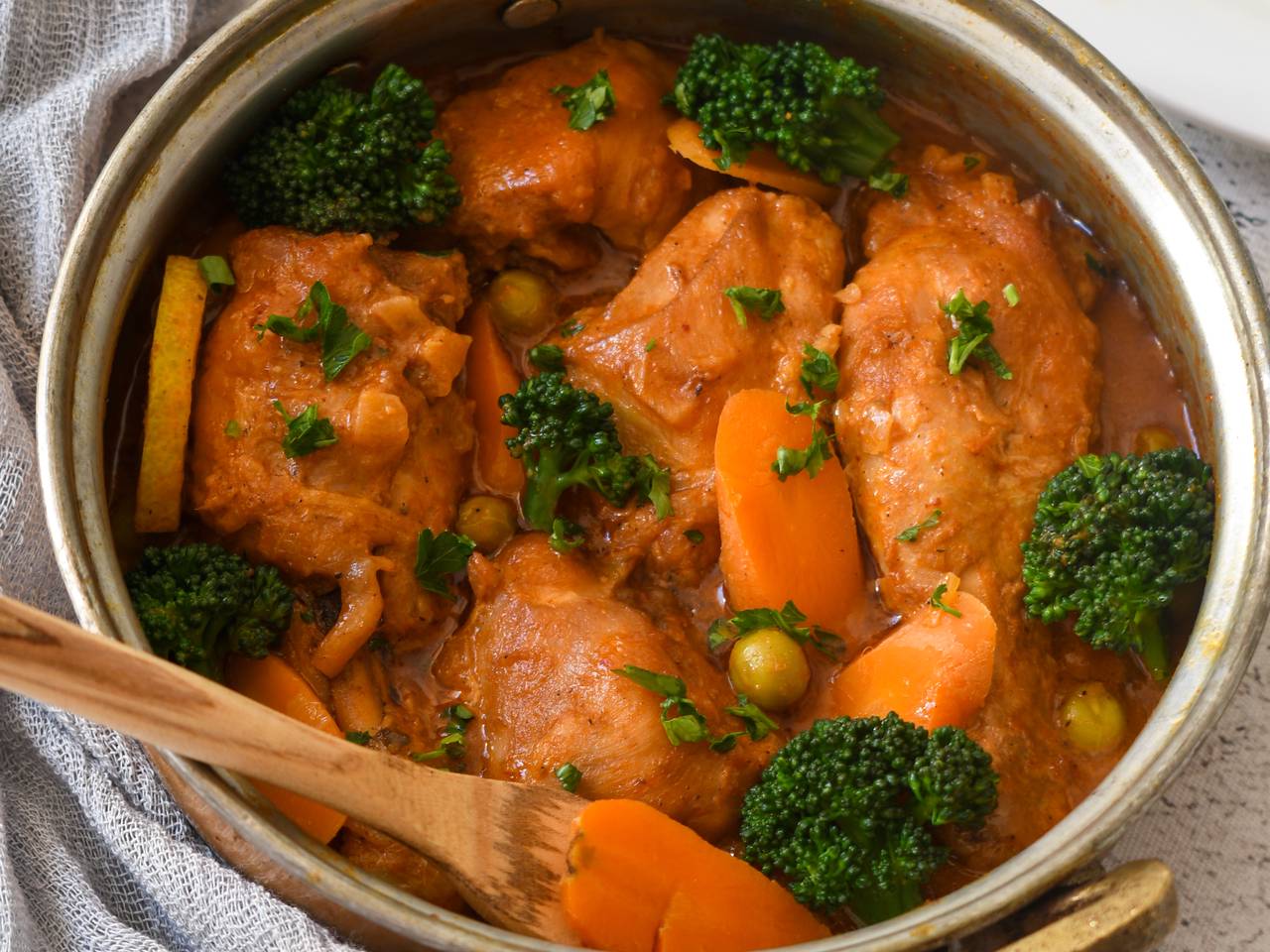 Curried chicken thighs are the best choice for those days you have no idea what to make for dinner. It is made super easy and could be a complete nutritious meal when served with vegetables. Don't miss this recipe.
Instructions:
1

Season your chicken thighs with salt and pepper. Pour some olive oil into a pan and fry the chickens inside it.
2

Chop the onions into small pieces and fry them until they become transparent. Add grated garlic, curry, and ginger powder to the pan and fry them for 30 seconds, then add the tomato sauce.
3

Cut the carrots in circles, add curry sauce and carrots to the chickens and let them cook on low heat for 30 minutes.
4

Finally, add steamed broccoli and green peas to your chickens and turn off the heat. Your curried chicken thigh is ready, you can enjoy it with some rice.
Reviews (0)
Tips and tricks
You can add your favorite vegetables such as green peas, potatoes, tomatoes, and... to the recipe.
Background & History
My mother used to season our meals with all kinds of spices and I grew up loving them. One of my favorite spices is curry and it tastes and smells amazing with chickens, especially when I add my favorite vegetables to it.
Nutrition Facts
(per serving)