Best Homemade Fluffy Chocolate Pancakes Recipe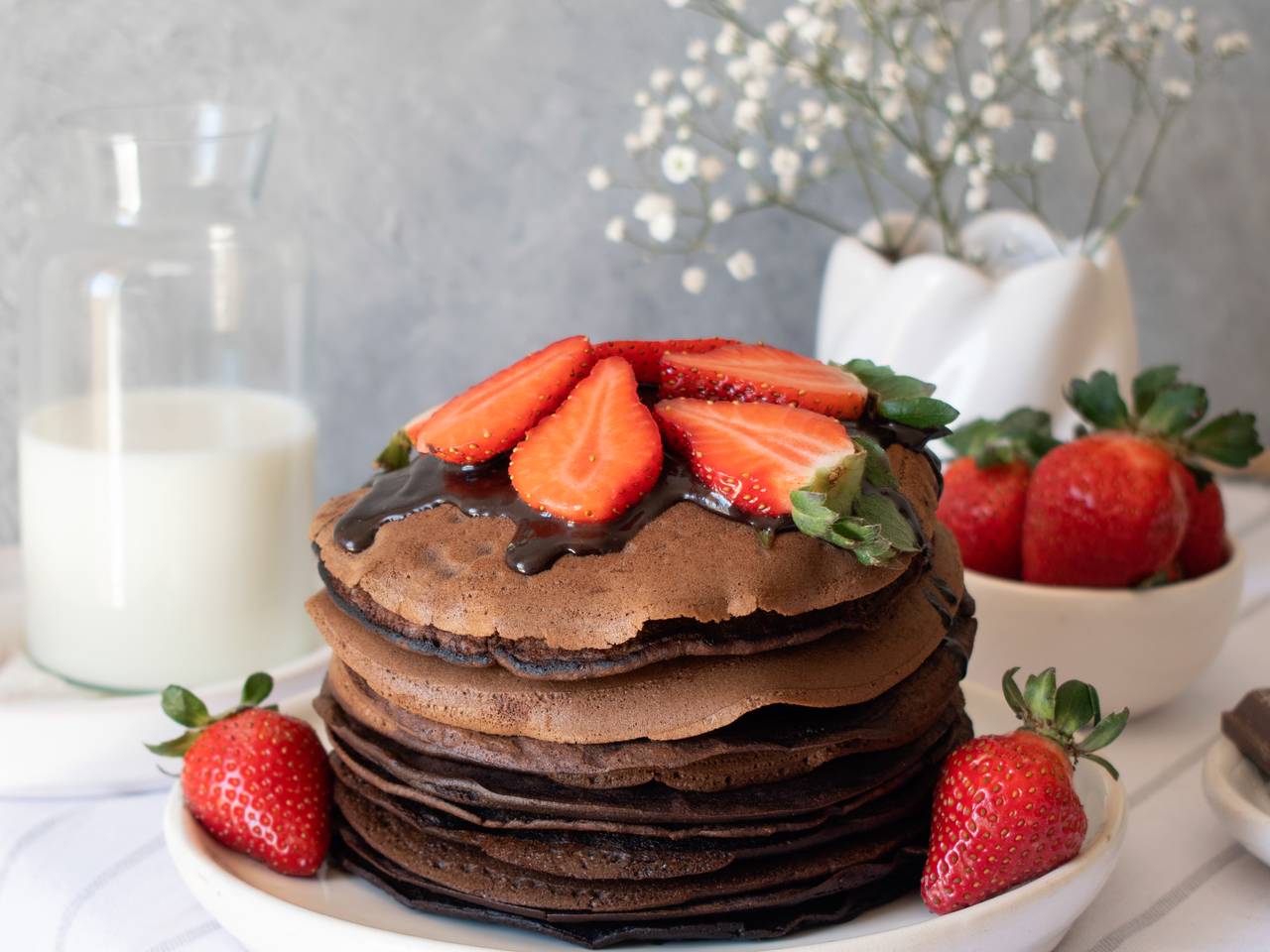 Do you like pancakes for breakfast too? If you enjoy making pancakes I suggest you try this soft chocolate pancake. It tastes wonderful with some hazelnut chocolates and strawberries.
Ingredients
3 Tablespoons
Cocoa powder
1 Teaspoon
Vanilla extract
2 Tablespoons
Vegetable oil
Instructions:
1

In a big bowl, beat the egg with a mixer until it is combined well, then add butter and vanilla and whisk until the batter is blended well.
2

Add milk and vegetable oil or melted butter to your batter and whisk until they are mixed completely.
3

Sift flour, baking powder, and cocoa powder three times, then add them to your batter and whisk well until they are all blended.
4

Put a nonstick pan on medium heat to become hot enough. Pour one ladle of your batter inside the pan and turn it when your pancake starts to bubble, after a few seconds take it out and fry the rest of your pancakes.
5

Your chocolate pancake is ready. You can enjoy it with chocolate sauce, cream, hazelnut chocolate, or other different types of fruits.
Reviews (0)
Tips and tricks
You don't need to grease your pan if it is a nonstick pan.
Your batter should be thick enough and not too watery because it makes your pancake too thin.
Background & History
I'm not a big fan of plain pancakes so I usually make myself this delicious fluffy chocolate pancake with chocolate sauce. This is a flawless recipe for the softest pancake of your dreams. Enjoy it!
Nutrition Facts
(per serving)