The Easiest Homemade Pizza Dough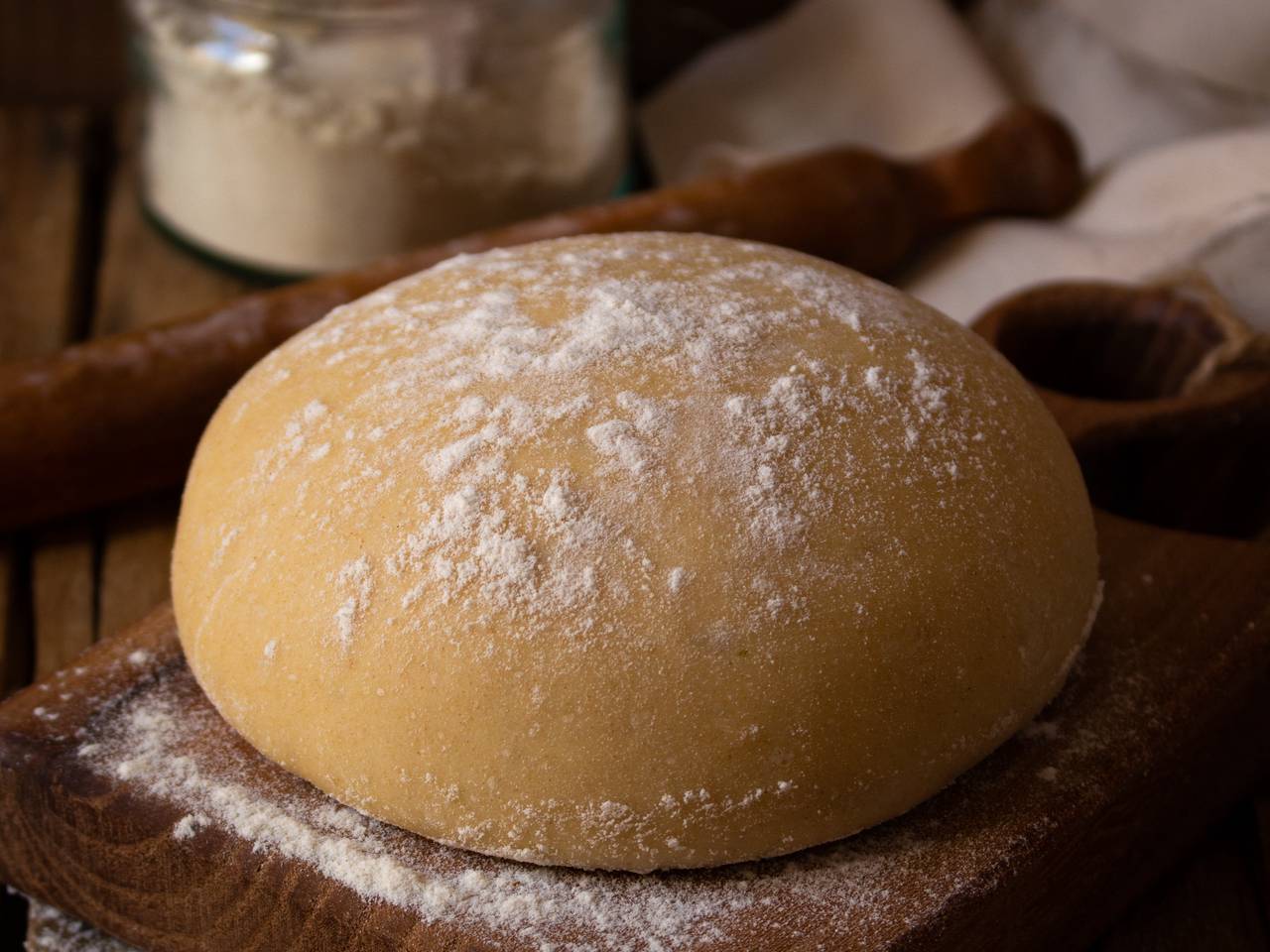 Pizza dough is the foundation and every great pizza begins with a great pizza crust. Here, you are going to learn an extraordinarily flavorful dough because we believe that the deliciousness of a pizza lies in the quality of its crust.
Ingredients
1 قاشق غذا خوری
خمیر مایه
1 قاشق چای خوری
Salt, table
Instructions:
1

measure the ingredients properly
2

mix lukewarm tap water, sugar, and yeast and let it sit until it becomes foamy and bubbly (about 5 minutes)
3

In a large mixing bowl, combine flour and salt. Once the yeast is proofed, add the olive oil, flour, and salt and stir to combine. The dough will start to form a non-sticky ball
4

knead for about 5 -10 minutes, or until a smooth and solid ball forms. Place dough into a greased mixing bowl, cover tightly and set aside to rise for about 60-90 minutes
5

Knead rested dough for some minutes. Cut into 2 equal pieces and shape each into a ball. To make two pizzas, place each dough ball on a surface(no need to cover it with flour) and use your fingers to stretch it, then your hands to shape it into rounds. Some like a thin and crisp pizza crust, while others prefer thick and soft pizza crust.
Reviews (0)
Tips and tricks
Using bread flour will give you a much crisper crust. If you can't find bread flour, you can substitute it with all-purpose flour which will give you a chewier crust.
yeast is a microscopic fungus, which needs food, warmth, and moisture to thrive. If the water is too warm it will kill the yeast and it won't proof and if it is too cold, it remains inactivated.
you can freeze the dough to make pizza at a later time. Place the dough into individual zipped-top bags and seal tightly, squeezing out all the air. Freeze for up to 3 months or keep it in the refrigerator for 3 days. If you freeze the dough, remove it 1 day before and refrigerate it.
sugar acts as an activator and does not make the dough sweet.
proper and sufficient kneading, lead to gluten releasing and make the dough soft and smooth. this is an important step that shouldn't be forgotten.
Background & History
This easy pizza dough recipe is great for beginners and produces a soft homemade pizza crust which surprise you in making all kinds of pizza.
Nutrition Facts
(per serving)