Make Chicken Strips At Home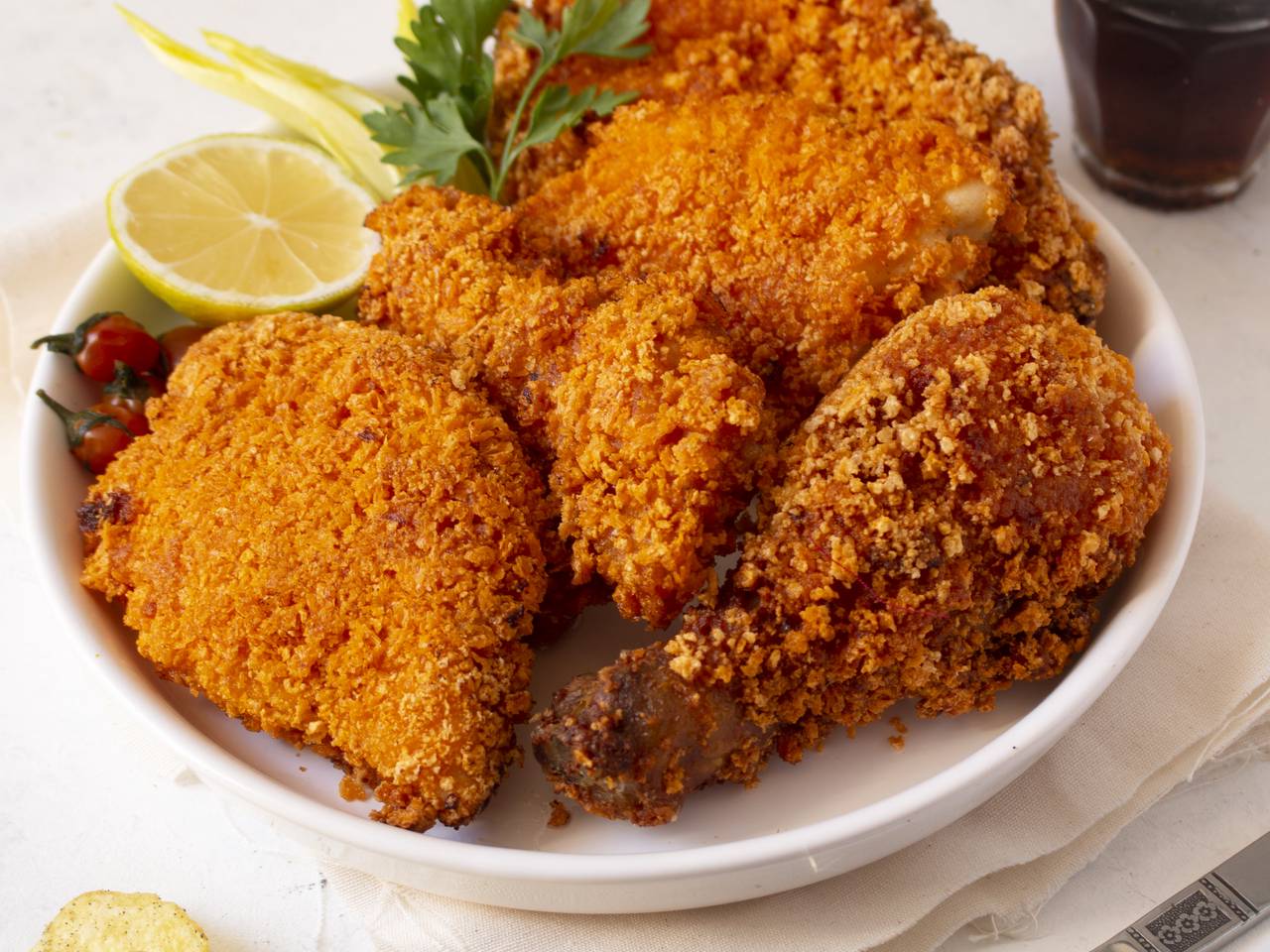 One of the easiest and delicious foods that you can make at home is chicken strips which you can find in fast food restaurant but eating in a fast-food restaurant, may not be so hygienic. So with this recipe, you can easily make this beloved food, especially for kids, way hygienic and healthier.
Ingredients
500 grams
Chicken fillet or breast
Instructions:
1

Prepare the required materials. Drain the chicken pieces after washing to remove extra water.
2

Mix the egg with a glass of milk or water and stir to be semiliquid. Then mix the flour with pepper, salt, paprika, and garlic separately.
3

First, roll the chicken fillets well in the flour mixture. Then, top the chicken pieces dipped in the powder, in the mixture of eggs and milk. Finally, roll the fillets completely in toasted flour to completely cover its surface.
4

Now the strips are ready to fry.
5

Put chicken pieces in hot and enough oil and fry until golden.
6

Now the fillets are fried and crispy and ready to enjoy the meal.
7

Finally, serve with your favorite dishes.
Reviews (0)
Tips and tricks
To make it more palatable, keep the chicken rolled in toasted flour in the refrigerator for two hours before toasting so that the spices are well absorbed.
Make sure the oil is hot and then fry the chicken dipped in toasted flour.
Background & History
Fried chicken, is always a perfect choice with no regrets after choosing it. Chicken strips are one of the popular and delicious types of fried chicken. This food has been eaten in a century and it's been made in European countries for the first time. but it has lots of fans all over the world for now.
Nutrition Facts
(per serving)