Best Homemade Fried chicken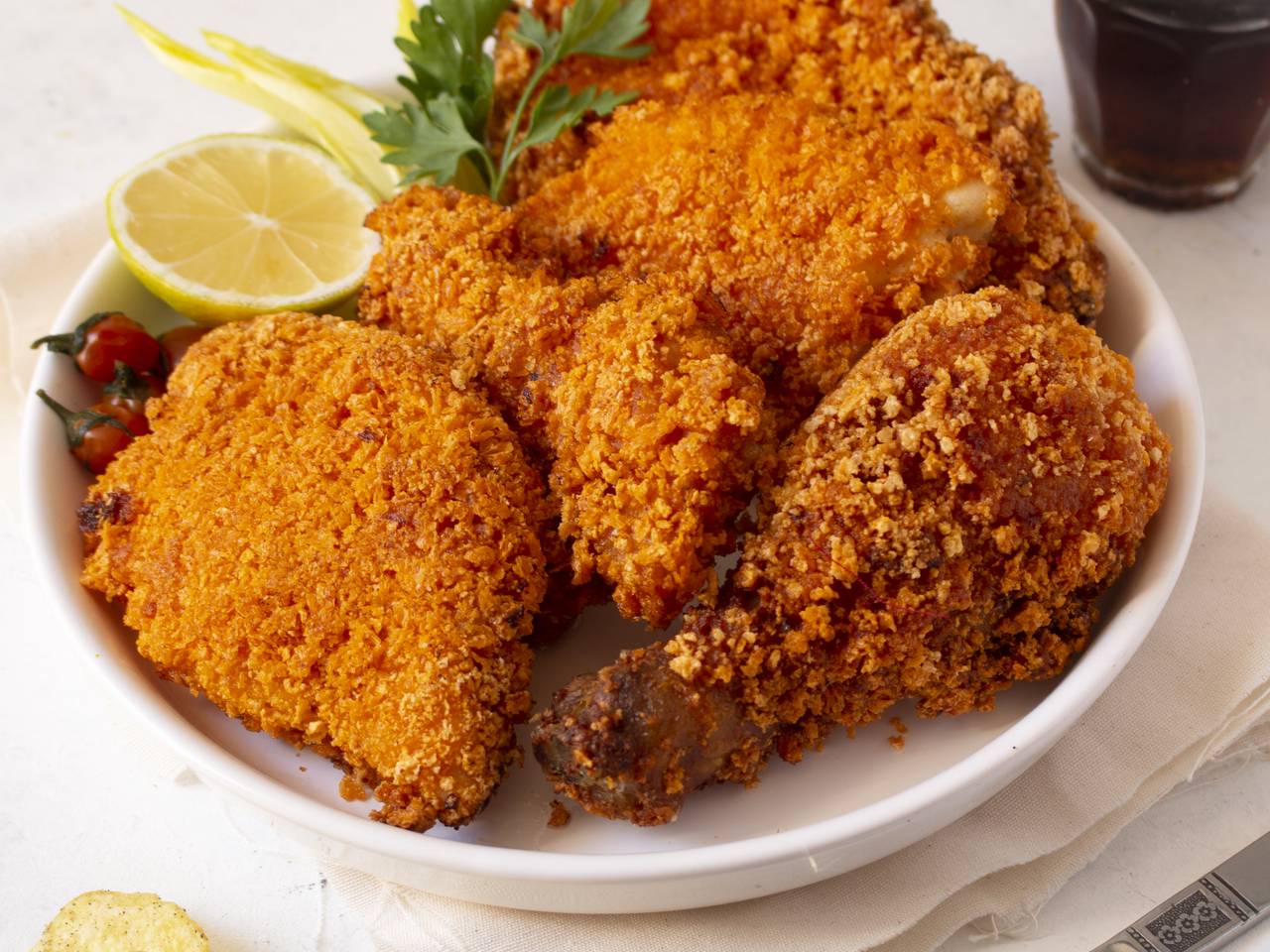 One of the best and easiest meals that you can make at home is fried chicken. You can enjoy making something that everyone will fall in love with at home, and it's healthy as well.
Ingredients
500 grams
chicken breast or chicken tenderloin
Instructions:
1

Prepare the ingredients. Drain the chicken after washing it.
2

Whisk the egg with one glass of milk until they are well blended. On another plate, mix flour with pepper, salt, garlic, and paprika.
3

First, coat the chickens in flour, then place them in your egg wash and cover both sides with the egg and milk mixture. After that, coat them in bread crumbs.
4

Now you can fry your chicken.
5

Fry the chicken pieces in a deep pan full of hot oil until they are golden.
6

Now our fried chicken is crispy on the outside and ready to serve.
7

You can serve your fried chicken with some lemon and vegetables.
Reviews (0)
Tips and tricks
to help your fried chicken taste better you can put the coated in bread crumbs chicken pieces in the fridge for two hours before frying them. This helps the chickens to be marinated better.
Make sure the oil is hot enough before soaking your chickens inside it.
Background & History
This dish is almost 100 years old and was first made in one of the European countries, but it now has lots of fans all over the world.
Nutrition Facts
(per serving)