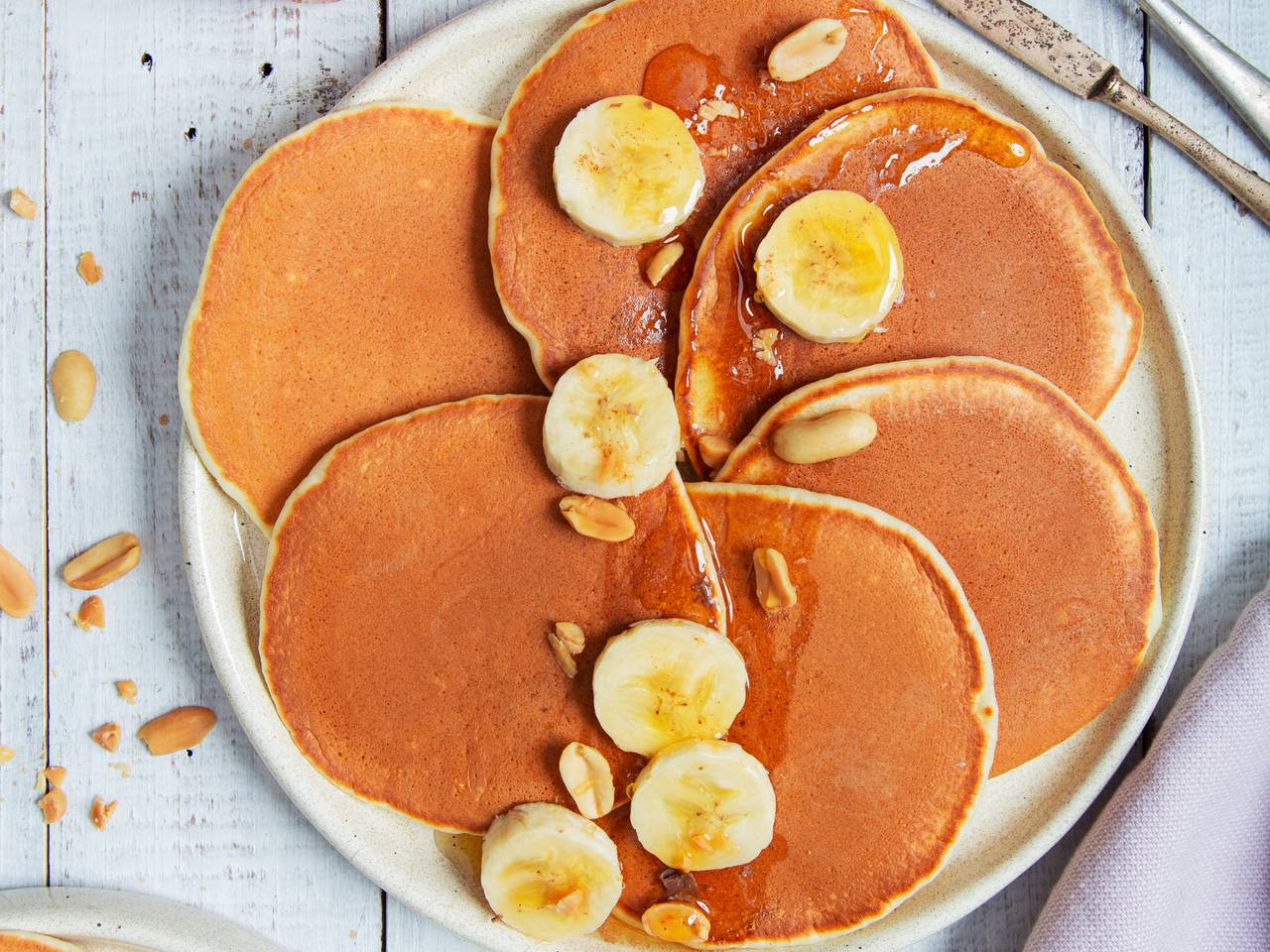 When it comes to holidays, all of them begin with morning pancakes and end with the morning leftovers for dinner. And what is better than a soft and fluffy pancake which is sweetened by honey. And trust me, you'll want even more of them when you just ate the first one.
Ingredients
1 Tea spoon
Baking powder
Instructions:
1

In the large bowl, mix flour, sugar, baking powder, and salt.
2

Make a well in the center of the bowl, and then add egg and vanilla.
3

Then, pouring milk slowly until all the ingredients mix softly together.
4

When milk is combined, melt the butter and let it cool down. Then add it to the ingredients.
5

Mix it well until reaching a soft and smooth combination. (it doesn't matter if a couple of flour bullets remains) The ingredients should be smooth with enough thickening. If it's not thin enough and you can't remove it easily from the spoon, a couple of full spoons of milk should be added to get your satisfying thickening.
6

Put the ingredients somewhere else. In the meantime, heat the skillet and let the ingredients rest for a while. Heat the lightly non-stick skillet and wait till the temperature rises. Use a deep spoon to pour the mix into the frying pan and then flatten it circularly. When some bubbles appear, it's ready to flip.
7

When bubbles come up on the pancake's surface, it means they are ready, and you can serve them. When you heat your pancake without any oil, you reach a smooth and delightful appearance which is highly tempting. You can see it in this picture.
8

And of course, you could serve these pancakes with any of your usual favorite toppings like honey, banana, walnut, and ice cream.
Reviews (0)
Tips and tricks
Before heating the pancakes, it is really important to wait until the temperature rises. You just need to be patient a little bit.
For a non-stick skillet, you don't need oil or butter for making your pancakes. In this case, you get a really smooth texture which is even healthier.
The inside of your pancake won't bake if the mixture is thick, and even if it is so soggy, it gets flat and doesn't get fluffy. It's better to control the thickness of the mix. You can check its condensation by picking a spoon full of the mixture and pouring it back slowly into the container. It should go down slow and smoothly.
Background & History
Personally, I love making pancakes because I can find all of the ingredients in the refrigerator and whenever I'm tired of boring breakfasts, and my gut wants a different one I quickly go to make these incredibly delicious pancakes. Besides, it doesn't take so much time.
Nutrition Facts
(per serving)