Classic Deviled Eggs Recipe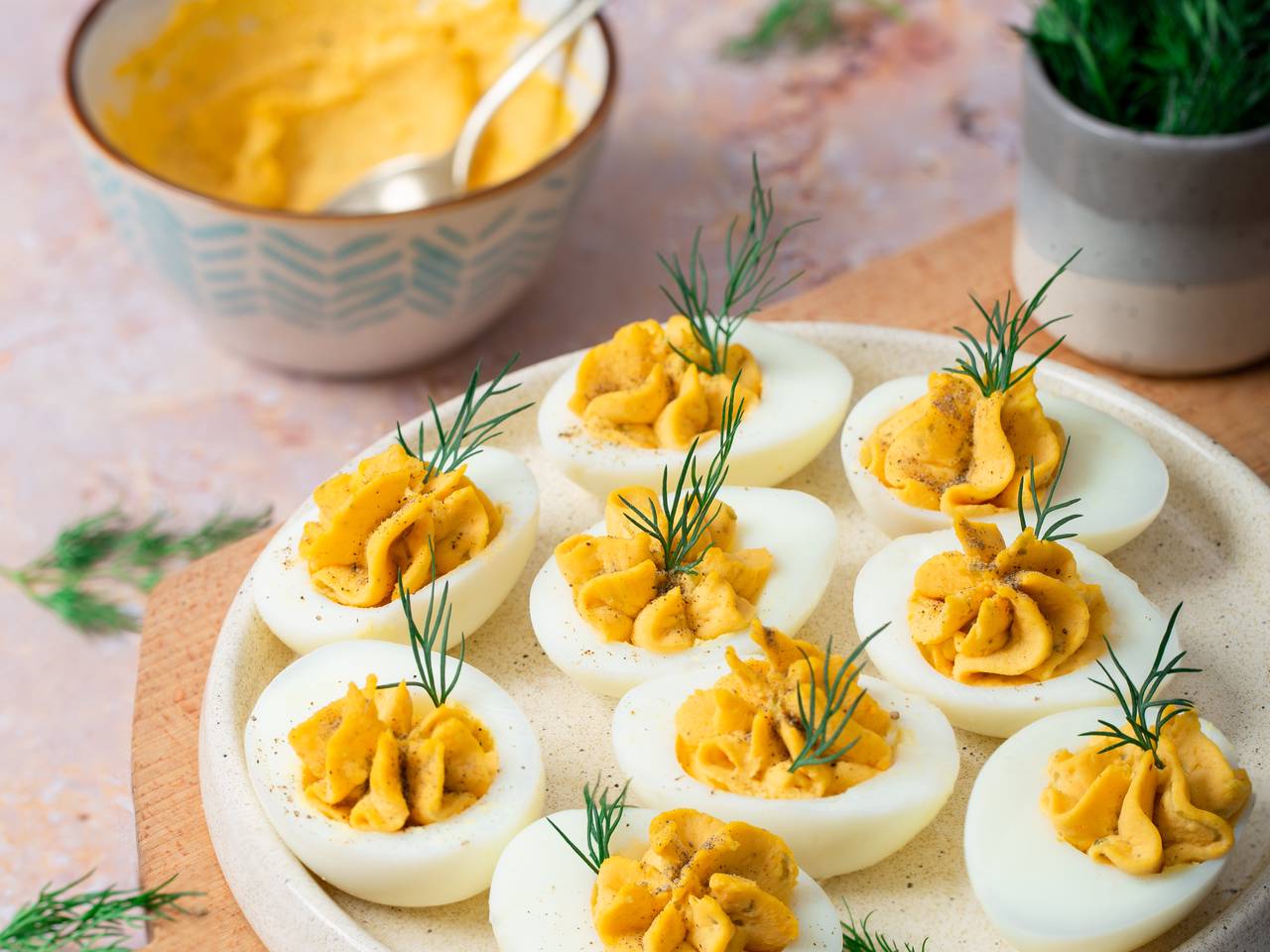 Deviled eggs are always a favorite at any gathering. Classic deviled eggs are easy to make and only take a few simple ingredients: hard-boiled eggs, mayonnaise, and mustard, along with a little seasoning.
Ingredients
100 grams
Pickled cucumber
Instructions:
1

Put the eggs in a medium saucepan and cover them with about an inch of water. Cover the saucepan and bring to a full boil over high heat. Leaving the cover on the pan, remove from the heat, and let stand for 10 minutes.
2

Transfer the eggs from the hot water and into a bowl of ice-cold water and let cool completely. When the eggs are cold, peel under the water in the bowl or under running water.
3

Slice the eggs in half lengthwise and set them on a platter or egg plate. Scoop the yolks into a medium bowl.
4

Mash the yolks with a fork, then add the mayonnaise, mustard, salt, pepper, and vinegar.
5

Using a small spoon or cookie scoop, fill the egg white halves with the yolk mixture.
6

using fresh vegetables make your food more delicious.
Reviews (0)
Tips and tricks
the thickness of filling must be firm enough to form easily.
Background & History
This is a classic recipe for deviled eggs. It's also easy to customize the flavors by adding an ingredient like bacon, pepper, and cheese
Nutrition Facts
(per serving)