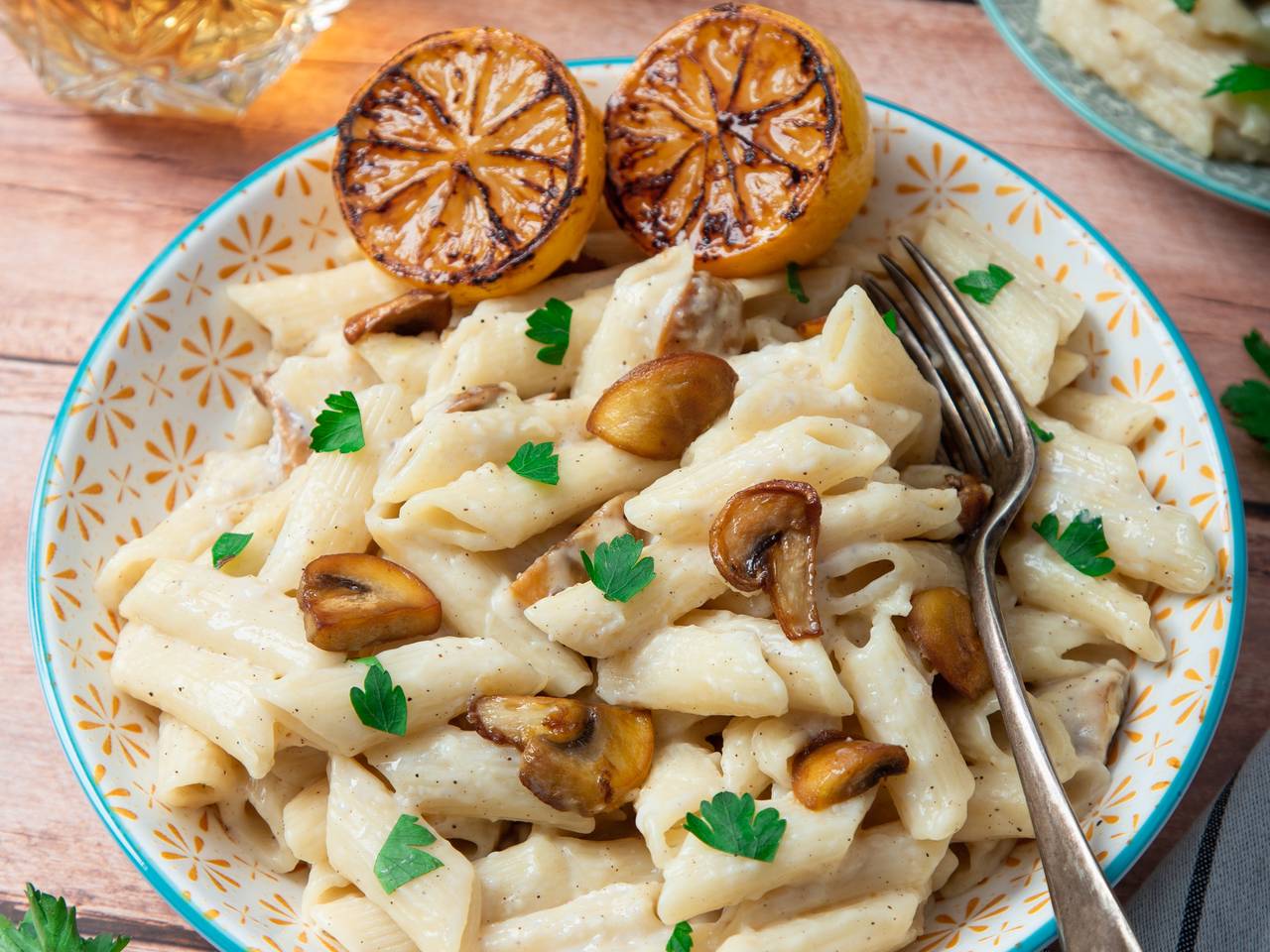 This basic white sauce, or béchamel, is a good base for a casserole, gravy, or cheese sauce. White sauce is one of the standard sauces that every cook has in their repertoire. this recipe is very time-saving and easy.
Instructions:
1

Fill a large saucepan with water, season with salt, and bring it to a rolling boil. Cook pasta for 8-10 minutes.
2

When the pasta is cooked well, drain it and pour cold water to separate them.
3

Add oil to the pan and heat it, fry the mushrooms to get brown.
4

Meanwhile, add butter to a large frying pan over medium-high heat. Add garlic, and cook, stirring occasionally, for 1 minute or until they soften. Add flour, and cook until the raw smell disappears. Add milk and pepper powder. Stir. Season with salt. Bring it to a boil. Reduce heat and simmer for 3-4 minutes or until the sauce thickens
5

Add cooked pasta and mushrooms to the sauce. Stir it well
6

Garnish with basil leaves and serve it with a drink.
7

Caramelized 2 lemons in a pan and put them beside your dish.
Reviews (1)
swasthi
You killed it with the white sauce! Easy peasy and delicious.
Tips and tricks
Add the milk gently to have a soft sauce
When the sauce gets cool, it gets thicker.
Background & History
when I made this pasta for the first time, I fell in love with it and found out that bechamel sauce is the key to this food.
Nutrition Facts
(per serving)