French toast roasted with oven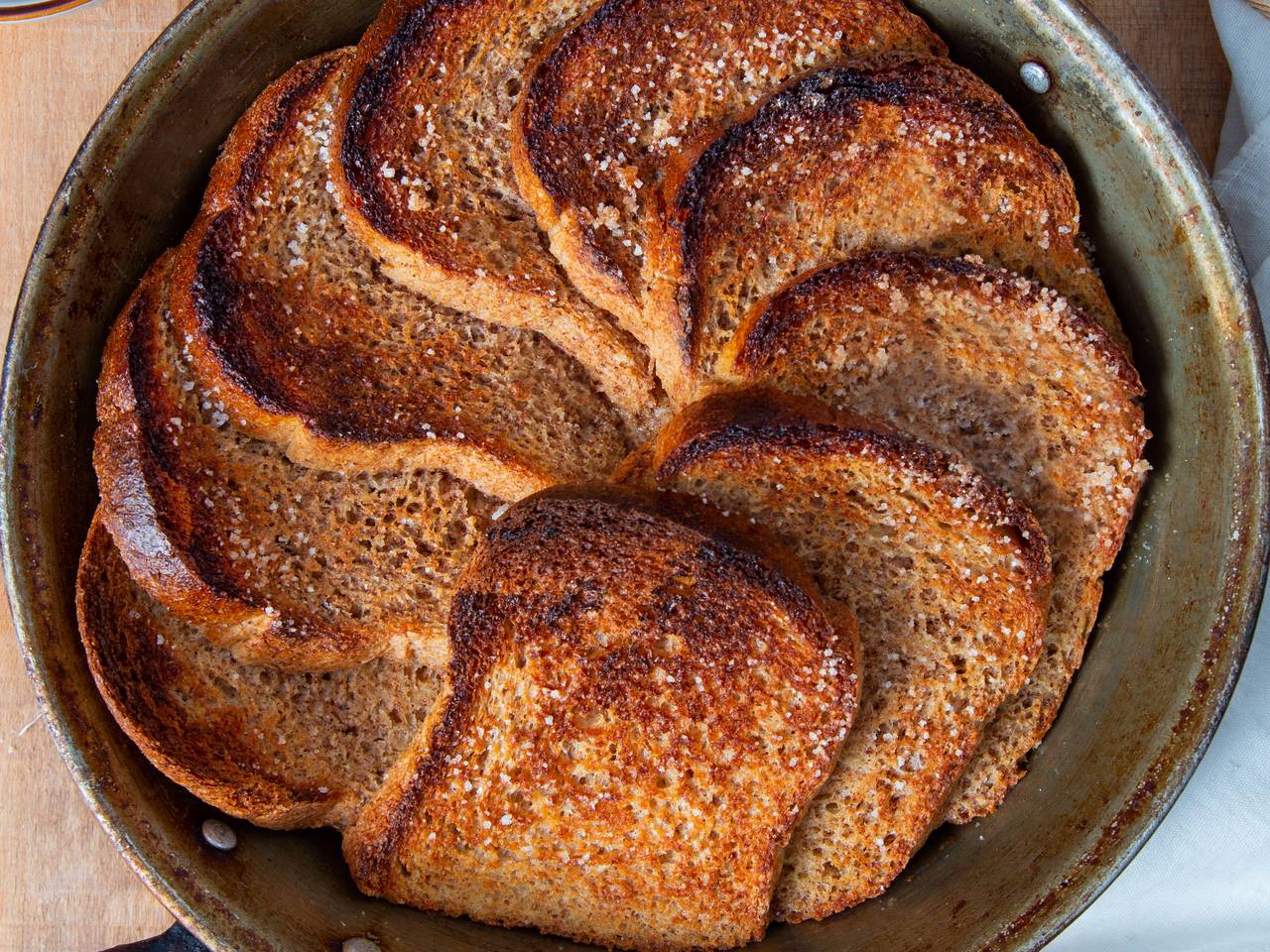 If there is a quick and tasty breakfast, it is definitely French Toast. It is one of the best tasty options for breakfast. Of course, you can make it for dinner, and either you can make it once with sugar and cinnamon or once with salt and black pepper. Its variety is a lot.
Instructions:
1

Prepare the required materials. Put the butter out of the oven beforehand to soften the butter.
2

Grease the dish with butter.
3

Mix the sugar, butter, and honey in a bowl. Pour in the dish to cover it well.
4

Mix the egg, milk, vanilla, cinnamon, nutmeg, and salt in a bowl.
5

Put each piece of toast in the liquid and let it be at least a minute.
6

Put the toast pieces together in your dish and pour the rest of the liquid on them. Put the dish in the fridge for an hour or you can even make it the night before and let it stay in the fridge.
7

Before putting the dish in the oven, sprinkle some sugar.
8

When it is ready to bake, turn on the oven and put it at 180 degrees Celsius, and let the oven heat up well. Transfer to the oven and let cook for 45 minutes or until golden. If the toasts start to burn too soon, you can cover it with foil.
9

Pay attention to the toasts to reach the desired texture and have crispy toasts.
10

Finally, sprinkle powdered sugar on the toasts to have attractive toasts.
11

You can enjoy it with cream, ice cream, your favorite jam, or any topping you like.
12

To serve, you can cut specific pieces and enjoy the warmth of the French toast with ice cream and delicious jam, Preferably fresh.
Reviews (1)
Stephanie
Made this for the first time for my 30yr old daughters bday! We all loved it. I love making it with French baguette instead of soft bread, and top with buttermilk syrup.
Tips and tricks
The sugar and butter that we pour on the bottom of the dish will caramelize during cooking and create a crispy layer under the French test.
Make it the night before and put it in the refrigerator. Then, you can easily take it out in the morning and put it in the oven and everything will be much faster.
The toast itself is sweet enough, but you can enjoy a perfect flavor by adding ice cream or jam. You can decorate with anything you like or even no topping.
Background & History
On the first day, my friend suggested this French toast on Friday, and I fell in love with it on the spot. Since then, I have made different types and different flavors. Today we want to make it in the oven in a slightly different way.
Nutrition Facts
(per serving)