Perfect Chocolate Fudge Recipe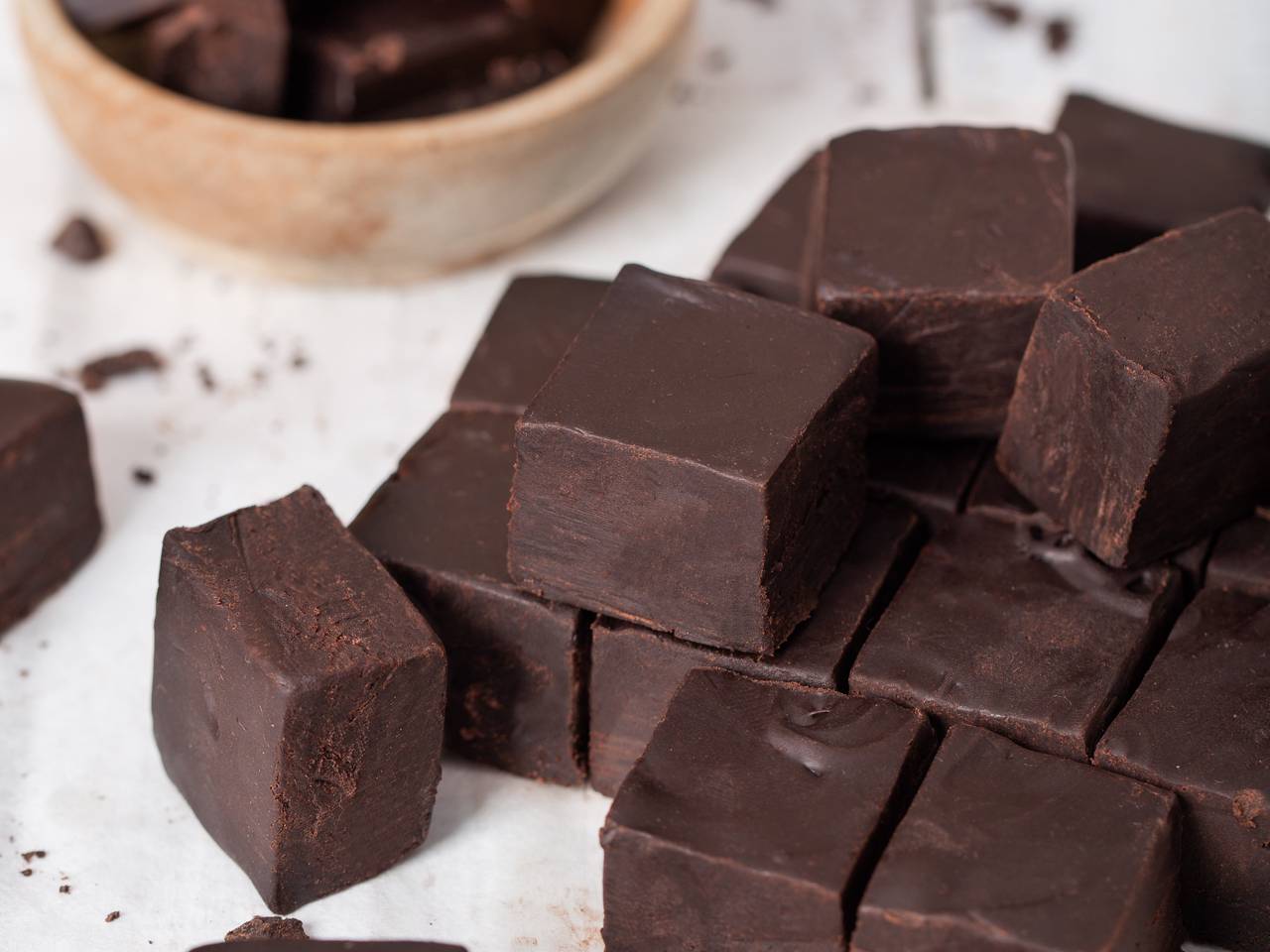 This homemade fudge recipe is super easy and you can make it in less than ten minutes but it needs one hour to cool down. The ingredients are simple and basic. It's full of chocolate and is really soft and delicious. If you are a chocolate fan like me you will fall in love with it.
Ingredients
0.5 teaspoon
vanilla extract
Instructions:
1

Cut the parchment paper to the size of your baking dish. cut four sides of it so you can cover all of your dishes.
2

Grease the baking dish and put the paper inside it.
3

Prepare your ingredients.
4

Cut the chocolate bars into small pieces with a knife.
5

Add the chocolates into a pot and then add the condensed milk to it.
6

Now you can add butter and salt too.
7

Put your pot on heat so that all the ingredients slowly melt and mix together.
8

After all of the ingredients are mixed properly, pour them into the baking dish that you have prepared before. Even and smooth the top of it and then put it inside the fridge for one hour.
9

Take the fudge out of the fridge. you can take the fudge out easily with a little help from the parchment paper that you have greased before.
10

Put the fudge on an even surface and remove the parchment paper.
11

Cut the fudge with a sharp knife to any size you desire. To have cleaner cuts, you can clean the knife with a wet cloth after each cut.
12

You can cut the fudge to 3x3 cm cubes but you can also cut it to any size you want.
13

You can keep this fudge in the fridge for three weeks.
Reviews (0)
Tips and tricks
The ingredients should not be heated too much. Make sure nothing burns because it ruins the taste and texture of your fudge.
Use a good thick pot and low heat to avoid burning your fudge.
Fudge hardens inside the fridge. It's better to take it out 30 minutes before eating it so it softens a little.
On the last step, when you are adding the vanilla, you can add any nuts you want to your fudge too.
You can keep this fudge in the fridge or at room temperature for three weeks. you can also wrap them inside the waxed paper, like cute little presents.
Background & History
I love chocolate and condensed milk. When I saw this recipe I was super excited to try making them. The good thing about this recipe is that you can add nuts or dried fruits to it if you like.
Nutrition Facts
(per serving)