The Best Home-made Hummus With Tahini and Lemon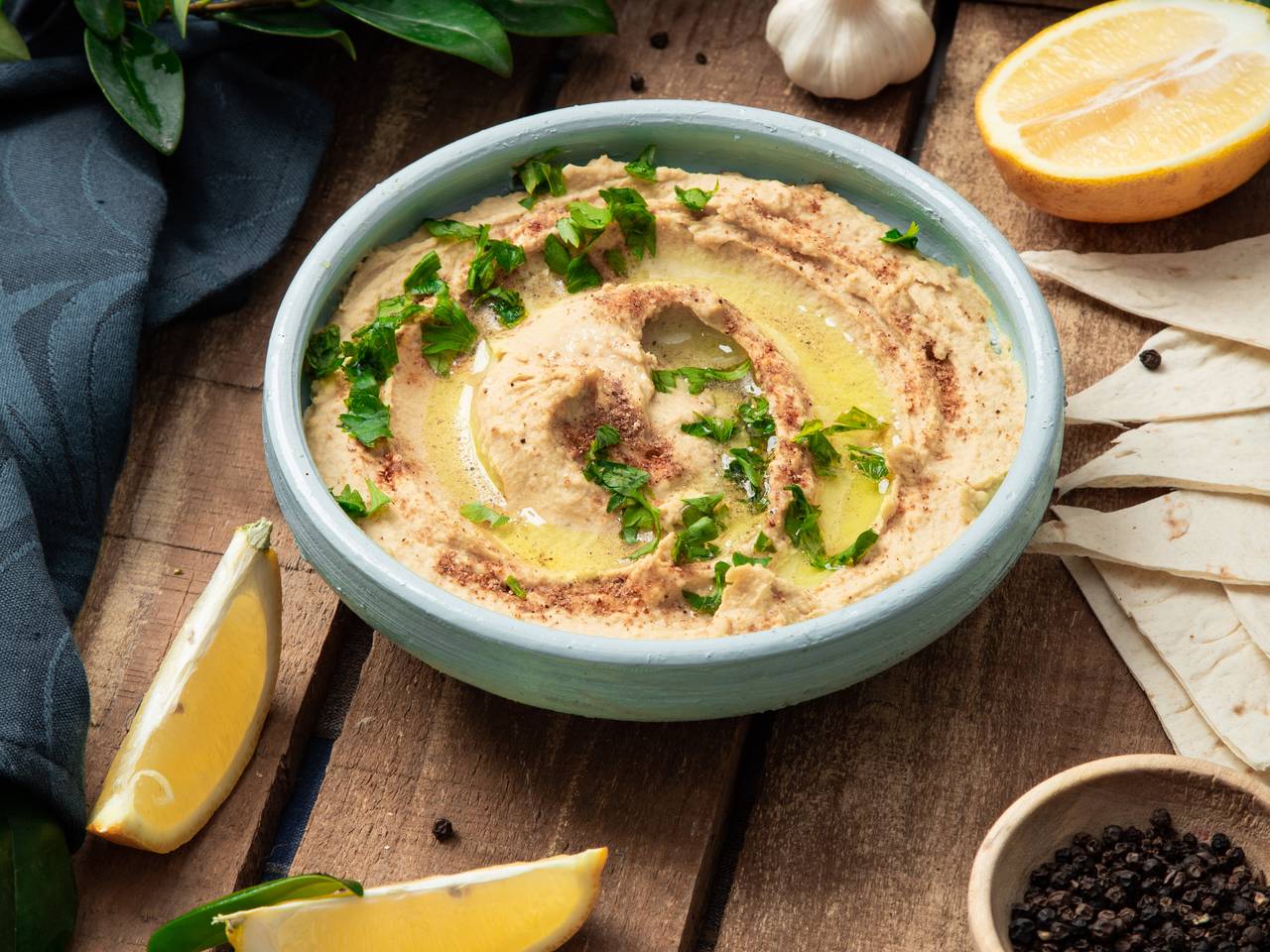 Hummus is a smooth mixture that you can reform with a spoon to any shape you like. You can enjoy your hummus with pita bread, some tahini, lemon juice, and the amazing smell of garlic. This is the classic hummus recipe that you can add more ingredients to it if you want to.
Ingredients
0.5 teaspoon
Black pepper
Instructions:
1

The main ingredient for the hummus is chickpeas. You can cook them yourself or buy them canned. If you want to cook them yourself, soak them in water overnight and change the water a couple of times. You can cook the chickpeas the next day in the water on low heat until they become soft.
2

At first mix lemon juice and the tahini with pepper and salt in a blender.
3

Add the grated garlic to the mixture.
4

Add the chickpeas to the blender and mix until the mixture is well blended.
5

The final look of our hummus should look like this. It should be soft, but thick enough to be formed in different shapes.
6

For decorating your hummus you can use olive oil, red pepper, and sliced parsley.
7

Enjoy this delicious soft hummus with some pita bread.
Reviews (1)
Diana
I've now made this several times and it is super smooth and creamy and the PERFECT balance of flavours.
Tips and tricks
If you think your hummus is not soft enough, you can add one or two tablespoons of ice water to the mixture.
Background & History
Hummus is a delicious Middle Eastern and Mediterranean dip made from chickpeas, tahini, lemon, and garlic. It's commonly decorated with olive oil, sliced parsley, and a few chickpeas.
Nutrition Facts
(per serving)